Payment
Now Es Doll accepts the following two payment methods, Please let me know which one you prefer so I can offer the information.

1. Paypal Payment
PayPal allows you to make payments using a variety of methods, including PayPal balance, PayPal, credit card(Visa, Master), bank account, credit card, PayPal and debit cards.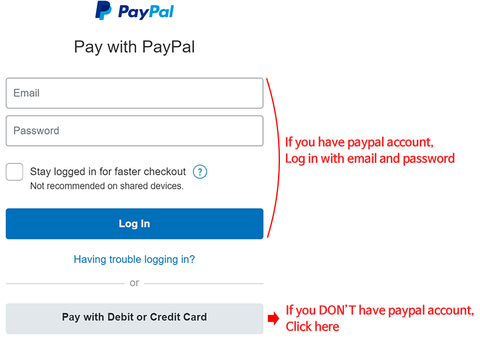 2. Credit Card Payment
We accept Visa, MasterCard from most locations worldwide. Payment by credit card is secure, easy and convenient. If you place your order, select the credit card you want to pay and you will be directed to a secure payment page. We do not store or review your credit card and personal information.
when our credit card gateway payment shows what is failed, whether credit card Exceed the maximum amount by the bank limit, Please contact the bank to remove the restrictions.