Now ES Doll accepts the following payment methods, please let us know which one you prefer so We can offer below information:

Method I
Pay with PayPal or Visa & Master or other credit cards, debit cards from the cart page.
No need to go to the next step "Proceed to checkout", Click PAYPAL, or select the credit card & Debit button to complete the purchase process directly on the cart page.
1.1 PayPal payment: just click the PayPal button to pay, the "PayPal checkout" yellow button.
1.2 Debit or Credit card payment: Directly choose Debit or "Visa®, MasterCard®, AmericanExpress®, Discover® credit card, etc", one of which can be paid directly by Debit or Credit card button with a direct click to pop up the dialog box. The billing information and shipping information is directly filled in the credit card payment gateway,your order detail information will then be returned to our website, Don't worry about missing orders and any security issues.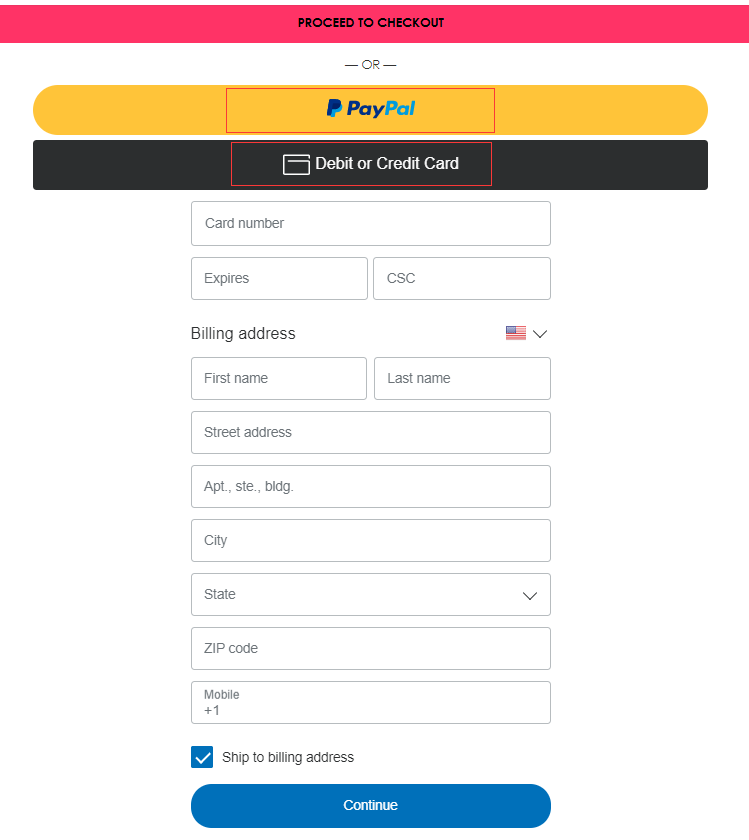 Features & Benefits
Payment processing occurs on Paypal servers so you don't have to worry about handling sensitive payment information on our site.
This payment method skips the proceed to the checkout process, and customers leave your site from the Cart page to complete checkout through Paypal or credit card platform.
Method II
Click 'Proceed to Checkout' button jump to the checkout page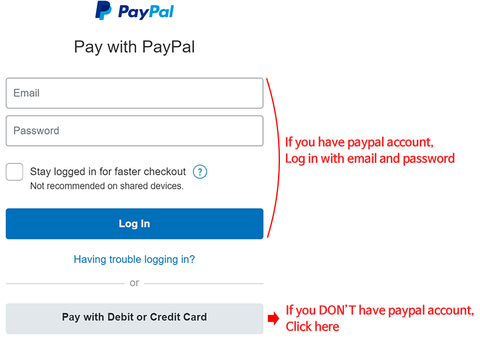 2.1 PayPal or Credit Card Payment Online (Recommend)
We also accept credit card payments through the PayPal payment system. PayPal payment system supports VISA, MasterCard, Discover, eCheck and PayPal.
PayPal is the safest way to pay online, even if you don't have a PayPal account you can still pay with debit or credit card through PayPal.
Choose a way to pay:
With a PayPal Account
1. During checkout choose PayPal
2. Log in to your PayPal account
3. Complete the transaction
4. You will receive an email once the payment has been processed and received.
With Debit or Credit Card through PayPal
No PayPal account needed!
1. During checkout choose PayPal
2. Scroll down to the option to "Pay with Debit or Credit Card"
3. Complete the transaction
4. You will receive an email once the payment has been processed and received.
Method III
Bank Transfer By Debit Card (Pay More than 1000USD)
In addition to DBS Bank, we also support other online bank transfer payments with local bank accounts in the United States(CFSB), Canada(DCB), the European Union(TCC), and the United Kingdom(DB). Please check other bank transfers account. All of these bank accounts protect the buyer and seller, and we can only receive payment after the seller ships and the buyer signs for receipt.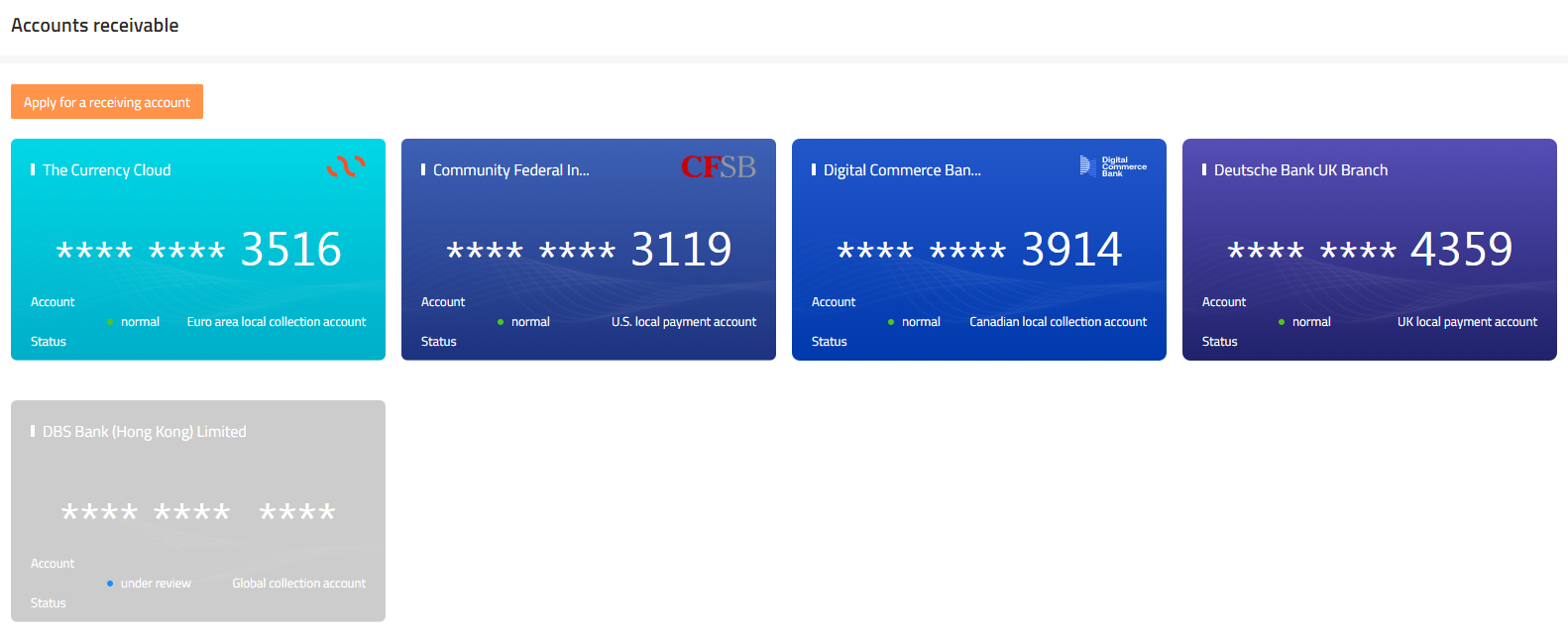 Usage Notice:
* The information of the global collection account and The local collection account information are used for our company to collect payment from local buyers under physical trade;
* Please remit funds from other bank or private (or third-party payment company) accounts under your company's name to DBS Bank (Hong Kong) Limited mentioned in our order email, According to the online order amount you submitted, and then provide bank transfer, if you need as above local bank account , please click other online bank transfer payments and send us a email: [email protected] to get payment confirmation. Once we receive your bank transfer payment, we will start to arrange production and shipping;
*It is forbidden to receive payment from Iran, North Korea, Syria, Cuba, Crimea, Sevastopol, Donetsk, Luhansk countries or regions,