Product Description
The torso sex doll Antonia has a double tunnel design with a super stretchy vagina and a tight anus for you to thrust your hard cock inside her and feel the most extraordinary sensations. Both tunnels feature internal ribs and raised nubs that will give you extra-lifelike sensations and ultimate pleasure.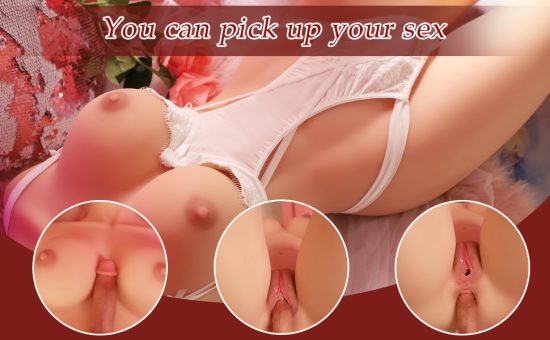 Both vaginal and anal tunnels also feature a sealed design that creates pressure and suction, adapting and embracing your cock with a tight sensation.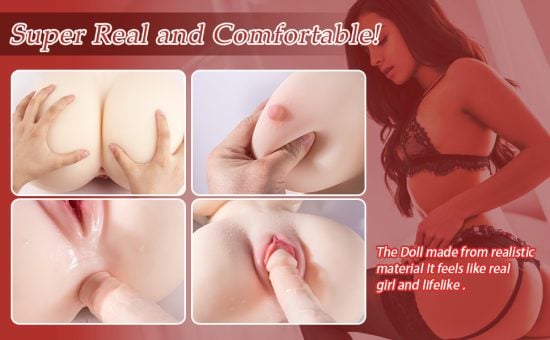 Antonia is always ready to swallow your entire dick with her vagina and asshole, providing you with a perfect, firm grip and a heaven-like suction for a fantastic experience. She never says no, she'll just lie in bed, waiting for your order to taste some love anytime, anywhere.
Key Features
3 In 1 Pleasure- Vaginal sex, anal sex, and breast sex.
Super stretchy tunnels- can be stretched without deforming. The penises between 6 to 9 inches can get a good experience during use.
Tunnels are fulled of textured nodules and ridges on the inner walls, which will increase friction and irritation.
The sealed design of the tunnels creates a negative pressure and sucking sensation
Elastic, human-like skin with realistic pores and goosebumps.
Advanced skeleton – keeps her sturdy and allows for several sex poses.
Life-size. 1: 1 scale reproduction of the perfect female figure.
Safe, non-toxic, odorless medical-grade TPE material.
Doll Measurements
Total length: 35.4"
Shoulder width: 12.2"
Waist: 20.4"
Bust: 31.8"
Hip: 34.6″
Weight: 24 kg 丨 53 lbs
Vaginal tunnel length: 6"
Vaginal opening diameter: 0.4"
Anal tunnel length: 5"
Anal opening diameter: 0.3"
Package Includes:
1 x 53LB Full-Size Torso Sex Doll
Sexy Body
She is life-size with a perfect female figure and exquisite body curves. As she has the size of a real woman, you can buy her sexy clothes: a red lace babydoll, a transparent chemise, a sensual corset, or a transparent bra that enhances her nipples with a tiny thong. Want to get more adventurous? Buy her a tight short dress or a blouse and skirt to start undressing her as you kiss and touch her body. What could be more fun than dressing her up as you like?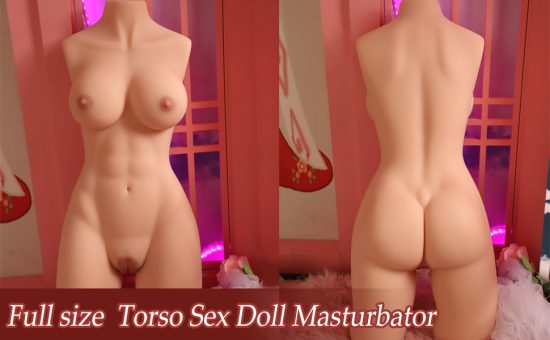 Thanks to her high-quality metal skeleton, Antonia can adapt to any position you're craving for. You can bend her waist, hips and legs in realistic positions to fuck her in missionary, doggy, spoons and scissors styles. However, she loves being fucked doggy style while you slide your iron-hard cock in and out of her pussy or ass. She can lie on her side, sit down and even lift her juicy ass at your preferred angle.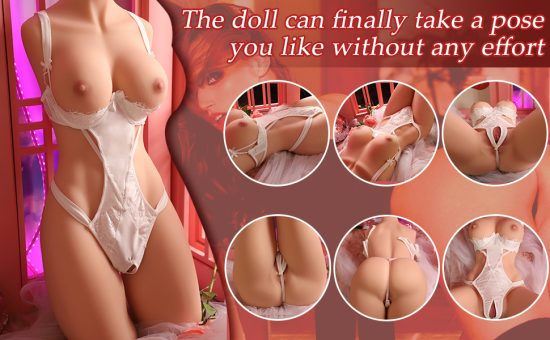 With an ergonomic golden angle design, he has the sexiest curves with big, round tits, a tight, elastic ass for you to spank while fucking her, a slim waist with perfect abs, and the most beautiful legs you've ever seen. Her skin is solid yet elastic and delicate with pores and goosebumps.
Medical-grade TPE material
Antonia is made of medical-grade TPE materials, safe, non-toxic, odorless, this material is soft and can stretch without losing its shape and very durable, which can make Antonia your long-term sexual partner.
Dress up fun
Antonia is a life-sized doll, which means you can dress her up according to your preferences, we recommend size M underwear or tight lingerie. Please note that the TPE dolls are easy to stain, so please avoid choosing dark or easily faded clothes.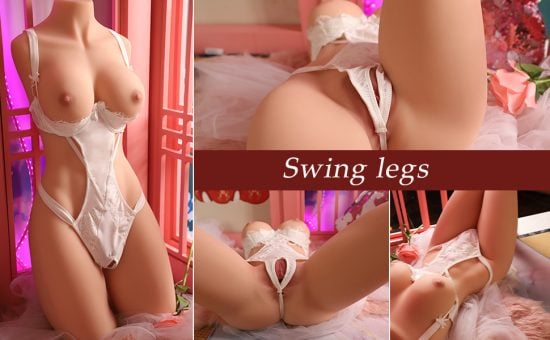 Matters need attention
1.In In the normal state or when Antonia is not used, please keep her legs together to avoid damage to the joint skin.
2.shipment within three business days after placing order