Indeed, she is very beautiful, but she is not a fair-skinned beauty in traditional aesthetics. Her skin is wheat-colored, her body lines are rhythmic and dynamic, and her voice is a deep and energetic smoky voice. What really attracts attention is not just her face, but an air of generous nature and generous display of herself. In her, there is no pinch and shame that are common when talking about sex, but instead, there is a kind of magnanimity that "we just want to talk about sex and love in the sun".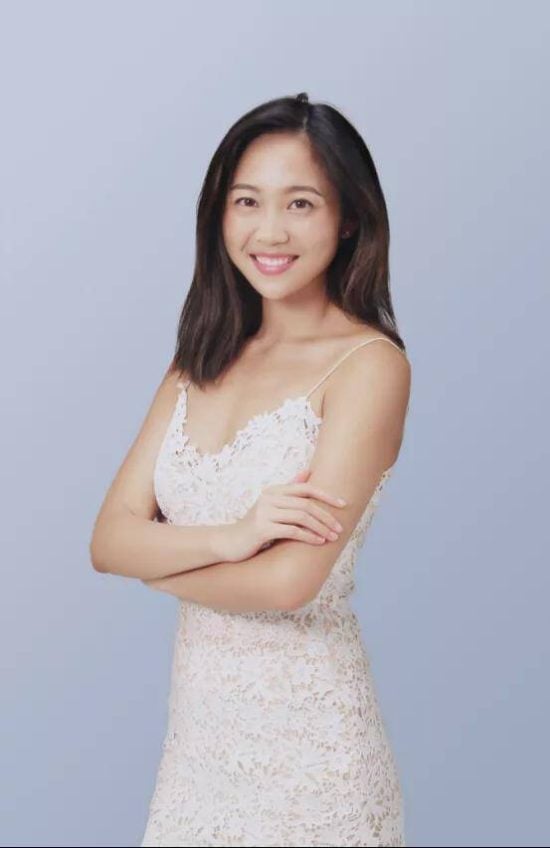 Nancy, a post-90s girl who has been engaged in sex position education and sex therapists for more than 4 years, was dubbed by fans as "the only person in this circle who seems to have a sexual life". The implication is that Luo Nancy is a sexual Glamour woman.
In 2017, after completing professional studies such as AASECT American Sex Education and Sex Counseling International Credit Certification, he started his own sex science work after graduation. In 2019, he established a company in China to develop online sex positions skills courses in the form of a team, in China big cities organize offline studios such as "Immersive Experience Before Sex" and "Sexual Desire and Sexual Confidence Women".
There has never been a profession so in-demand and full of taboos as sex therapists.
Today, when the concept of sexuality has undergone great changes, the sexual anxiety of young people has only increased. According to a survey by sex sociologist Pan Suiming, from 2000 to 2015, among young people who are married or living together, the proportion of men who have no "sexual interest" rose from 4.8% to 12.1%, and from 12.8% to 27.3% of women. %; According to the "2021 Young People's Sexual Life Report" released by the Houlang Research Institute, there are "insufficient skills" at the TOP3 of male and female sexual anxiety.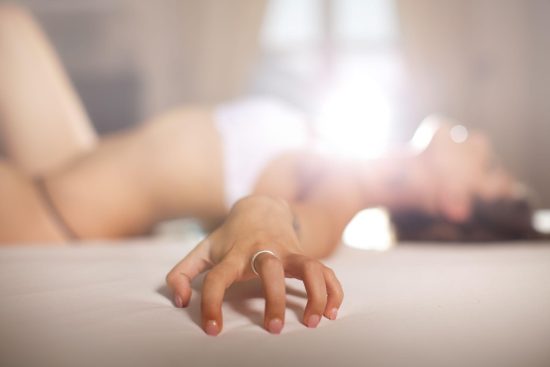 We are curious, how does the "sex tutor" who takes the teaching of sexual skills as the starting point and tries to improve the way of communication between the sexes through the popularization of sexual knowledge carry out the specific work?
We chatted with Nancy about what she knows about sex positions skills in young people's beds and the joys and bitterness of this burgeoning profession.

It turns out that the focus on the body is the real sexy
In fact, the work of a sex tutor is not mysterious. My current work is mainly divided into three parts: the development of online sex skills courses, offline sex-themed workshops, and sex counseling for individual cases.
My personal favorite part is the offline workshop because you can interact with real people and see the subtle changes in each person's body and emotions. Last month, we just finished the 2.0 version of the "Pre-Sex Provocative Immersive Experience Workshop". Since the 1.0 version was launched in July 2020, the workshop has been continuously updated and iterated.
Regarding the provocative stimulation before sex, we once did a survey in the fan community. An interesting phenomenon is that 91.7% of people think that the provocative stimulation before sex will improve the quality of sex and make it easier for them to reach orgasm, but often Only 47% of people do pre-sex teasing, and more than 50% think that although pre-sex teasing is important, I just don't do it.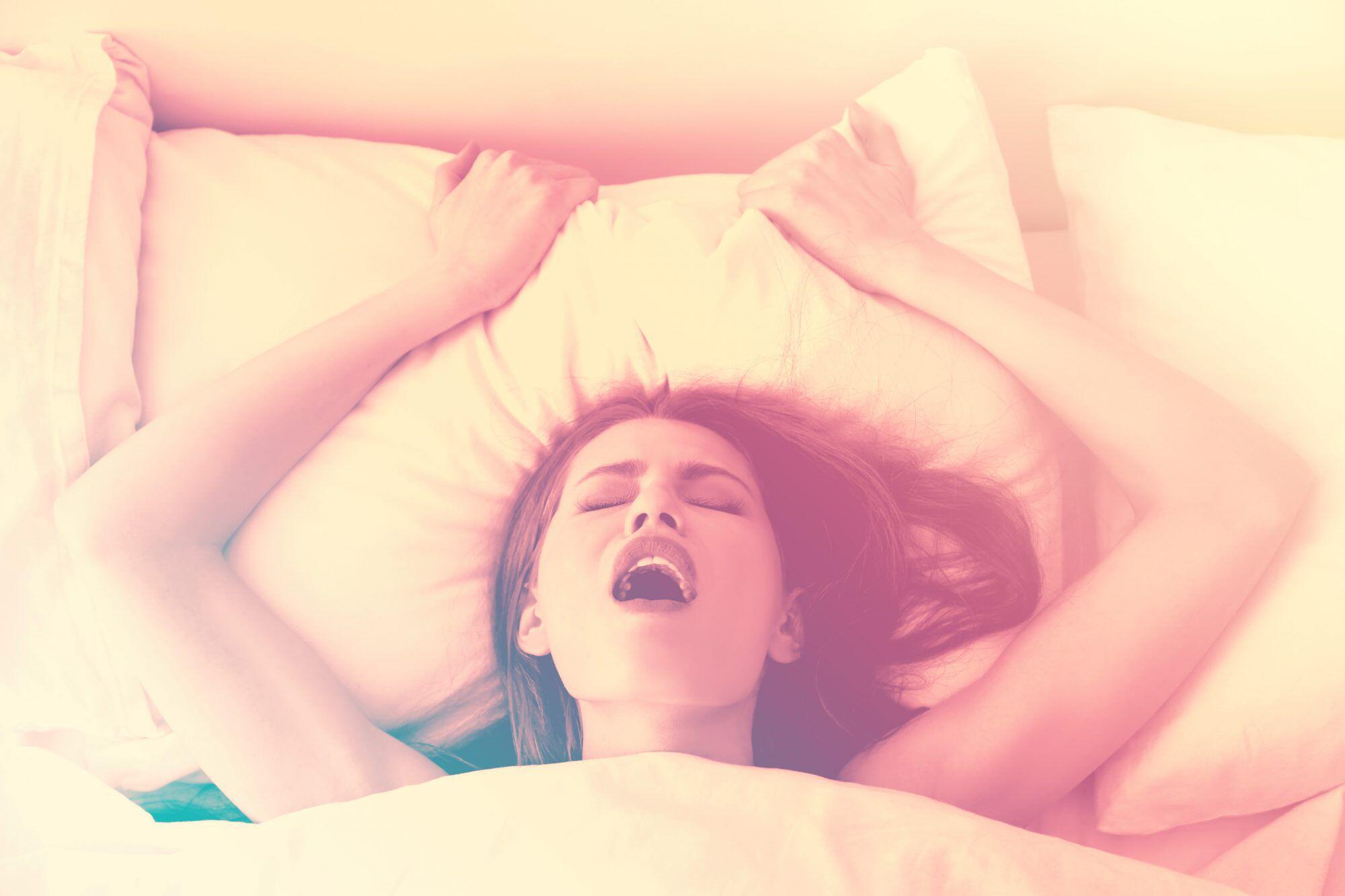 This is very interesting, including some couples who come to me for counseling. For example, a husband said that he really does not like to be provocative before sex and thinks it will be very troublesome physically, but his wife always loses his temper and feels that he does not respect her enough. Treat her as a tool. The two were so arguing about it that they even got divorced.
This involves the communication between men and women in their sexual life. In the "Immersive Experience Workshop of Provocative Stimulation Before Sex", we have a stimulating session called "Men and women complain about the most disliked way of provocative stimulation before sex".
Usually, there are 20 to 30 participants in each workshop, half the number of men and women, most of them are strangers, and occasionally couples come together. I would have men and women stand in separate rows and face-to-face with "big trouble".
At this time, the atmosphere is usually relaxed and subtle, but it can allow everyone to overcome the shame of sex, express their true preferences, and at the same time be able to consider each other's feelings from the perspective of the opposite sex.
Some people really don't like to warm up before sex, in fact, they still haven't found the right way. There is a standard in everyone's mind about provocative stimulation before sex. For me, before physical contact, a look, a word, a touch, and the process of getting closer to the other person are all provocative stimuli before sex.
We designed the "five senses exercise" in the experience workshop, and awakened the students' vision, hearing, smell, taste, and touch through "reading, wax dripping, stroking, rope binding, toys, massage" and other methods.
For example, people will work in pairs, with one person covering his eyes and focusing his full attention on the other senses of the body. Another flicked his arm with a feather wand, or dripped warm wax oil on the back of his neck, or tied his hands tightly or loosely with cords.
I will also ask everyone to bring a common item in life. The different touches of toothbrushes, paper towels, and cotton swabs can be good helpers to stimulate desire.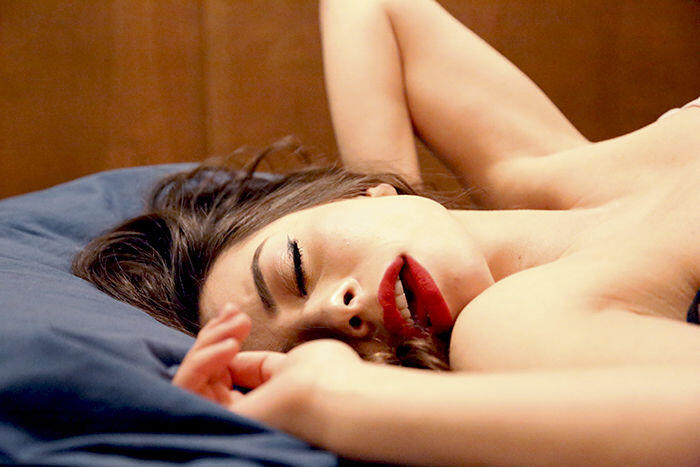 At this time, all the subtle perceptions of the body will be amplified, and the body will honestly tell you what you like and what you hate. It's the stimulation of the whip, the heartbeat when you're tired, or the electric shock when the other person gently touches your instep with your fingertips. I would encourage everyone to speak up about their feelings.
The purpose of this is to open the radar of people's bodies. Modern people's rational thinking is very heavy, and they are often so busy that their brain bandwidth is insufficient, but their bodies become dull and insensitive. And sex is a way for humans to return to their original physical perception.
I remember what an elder brother said when he shared before class: "I admit that I am a straight male cancer, I just want to come and see what is going on here." After the class, he changed his words: "This is really good, It turns out that the focus on the body is the real sexy." No one expected that a person with a thick line could say such philosophical words, which is very cute.
In the era of efficiency in everything, everyone seems to be getting more and more impatient when it comes to sex. People become unable to concentrate, and fewer and fewer are able to caress their partners for extended periods of time in a serious and careful manner. Some people are like machines and never look each other in the eyes, some people always look at their mobile phones, I often think, if you can't use your five senses, why don't you buy a sex doll or a small sex doll torso toy, it might feel like that Comes faster and stronger. Only when you can feel a slight touch with another person and stop slowly can you enjoy the fun of concentration.
So instead of saying that what we do is a "sex workshop", you can also call it a "body workshop", and the name of our company is called "MyBodyKnows" because the body is the best teacher.

Later, medical and aesthetic institutions came to me to do some sexy training camps and provide their female members with courses related to sexual skills. I was surprised to find that women in their 30s and 40s have a lot of this need and some people have very distorted views on sex.
For example, they asked, "My husband's premature ejaculation, is it my fault? Is it because I'm not good enough? How can I improve my skills?" Chinese women's sexual self-esteem is relatively low. Women's first reaction is to blame themselves or to hope that sexual improvement can save a marriage that is already on the verge of collapse.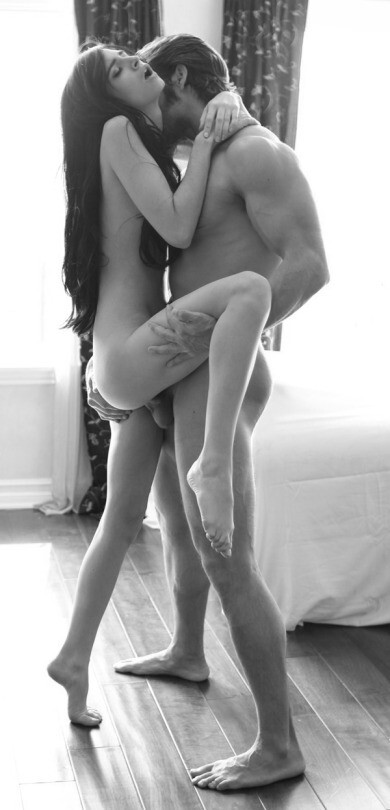 From 2017 to 2018, I began to intensively participate in "human sexuality" training at home and abroad, including human sexuality from the University of Southern California, and the international certification of sex therapists from the East-West Institute of Human Sexuality in New York.
I used to be someone who didn't like reading very much, but after studying human sexuality, I realized that it was definitely a matter of subject choice and educational method. Learning Chinese and mathematics in school is really not suitable for me. For me, those are just knowledge that is often put on the shelf, but the study of human nature is not simple knowledge, but a kind of wisdom. It comes from my life. Every aspect of it brings me into my relationship with people and with nature.
When the professor talked about gender issues, for the first time I looked outside the role of a child to look at my parents, and their relationship as a man and a woman. I used to have a very bad attitude towards my dad, but I gradually understood that this society gives less outlet for men to show their vulnerability. Maybe women can cry, complain, or complain in the circle of friends, but Men are mostly silent.
In 2019, I formally established a company in Shenzhen, determined to make sex education and the development of the sexual potential of both genders a long-term career. Before that, my parents always thought that I was "misguided".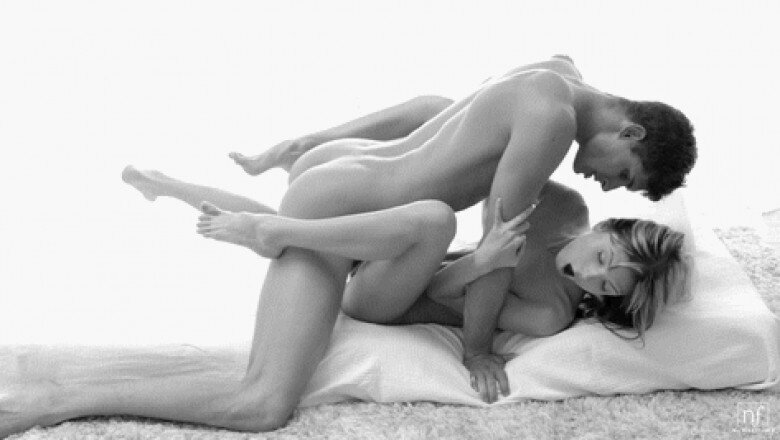 In the various cases I have encountered, most of the troubles are first and foremost technical. For example, the doubts of men are always inseparable from "how to be more lasting and how to make the other party feel better", while women are mostly entangled in the issue of orgasm. It seems that I am not a complete woman without orgasm.
I think that since everyone likes the way of sexual skills, then my work will start from this. Although the practical problem of sex is very attractive, it is only superficial. I will discuss the content of sexual physiology, sexual sociology, and sexual psychology. Interspersed with it, using physical perception and training, we ultimately hope to improve the sexual confidence and personality of men and women.

The body is free and sexy

I stick to the way of body perception and training because I have truly felt the powerful power of the body during my studies.

The first time was at a German scientist's workshop on sexual relations. He invited a classmate to come forward to demonstrate a body movement, and I was the first to rush up.

At that time, he prepared a thick mattress on the ground, and he asked me to lie down on my back, raise both legs to 90 degrees alternately, and then continue to beat the ground alternately. It took less than two minutes for me to suddenly be in an inexplicable mood. I was slapping and crying, from sobbing to hurricane tears. There was a circular incandescent light directly above my head, which made me flashback to the painful experience of miscarriage in the hospital when I was lying in the hospital bed with the same incandescent light above my head.

Some suppressed emotions I thought I had forgotten, but in a specific environment and through a specific guiding method, the emotions at that time would burst out of the body at once. The fluctuating emotions lasted for about half an hour. After the calm, both the body and the mind were greatly released. The relaxed feeling made me re-open the cognition of the body.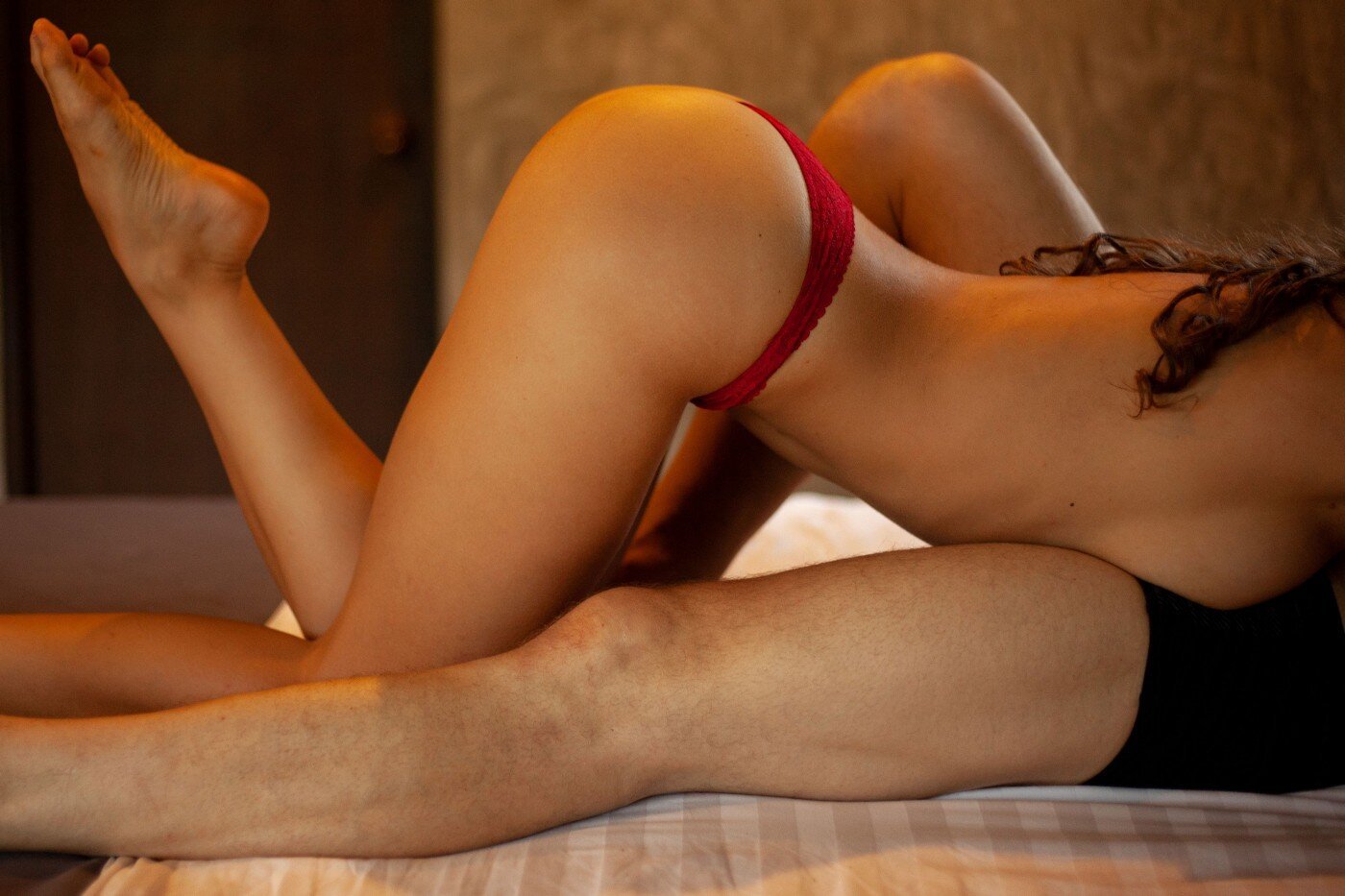 The second time was in a girls' group class in Thailand, where the teacher led the girls to build a simulated "birth canal" with their bodies. More than a dozen girls were kneeling one by one, their bodies facing forward and their hands on the ground, leaving a narrow space between their arms and their bodies. One person will try to crawl forward through this arch-shaped passage, and the girls will shake their bodies gently and make a slight buzzing sound, simulating the birth of new life in a female birth canal.
Everyone has to experience this process of trying to climb forward until they pass through the "birth canal" and complete the "birth". In this simple physical exercise, everyone feels differently, some are sad, some are happy, and the body acts as a bridge to help you connect to your own deep feelings.
Later, after a period of physical training, when I was able to control and appreciate my body freely, I unknowingly invented an impromptu dance, which I call the "Dance of Wild Charm".
I've never studied dance systematically, only occasionally taking two Bachata classes. When I naturally open my arms, twist my waist, and immerse myself in the swing of the moment to the ecstatic music, I feel free and sexy.

Later, when the video of my dancing was posted on the Internet, I realized that so many people liked the rhythm of my body and even wanted to learn it.

I added the body rhythm part to the girls' team course, but my original intention was not to make everyone dance sexy or beautiful but to simply follow the instructions to make the rhythm. Some of the movements that they usually can't let go of, and if some people make sexy crotch twists, I will stop them. I hope they will get rid of the gazes of others in society and learn to get along with their bodies first.
Many students will ask me how to improve sexual attractiveness. All I can tell them is that being healthy and able to show off your body with confidence will show your sexuality from the inside out.

When I had a baby I would tell him that mom was doing valuable work
This September is the second anniversary of the establishment of MyBodyKnows. I made a wish in the circle of friends: I hope that I can always feel love in the future, and make money happily in love.
I have always believed in the power of business. Compared with education, the business can spread to more people. If the business can be combined with sex education, it is a more ideal development.
At present, we have 200,000 fans on the entire network, of which the ratio of males and females is close to one-to-one. They are between the ages of 30 and 36, with relatively high education and education levels, mainly urban married groups in Beijing, Shanghai, Guangzhou, and Shenzhen.
Our unit price is not low. Usually, the starting price of online classes is 500 yuan, which is the highest among the peers. Therefore, it also helps us filter out some users with impure purposes.
It is interesting that although they are all from first-tier cities, the participants in Beijing, Shanghai, and Shenzhen have completely different styles. The students in Shenzhen are very playful, full of curiosity about new things, and have a kind of Jianghu spirit; the friends in Shanghai are a little more reserved, and they pursue the understanding of the body and mind, and Beijing is like a three-good student, everyone is in class. I'm very serious, I can't wait to take a small notebook and write down all the skills I've learned, and go back and make inferences.
At present, there are only 4 full-time employees on our team. I still have designers, customer service, and copywriters, and I am also writing copywriting and doing new media operations. Finding the right fit in our industry is not easy, and we need to recognize each other's roles in society and provide critical emotional support.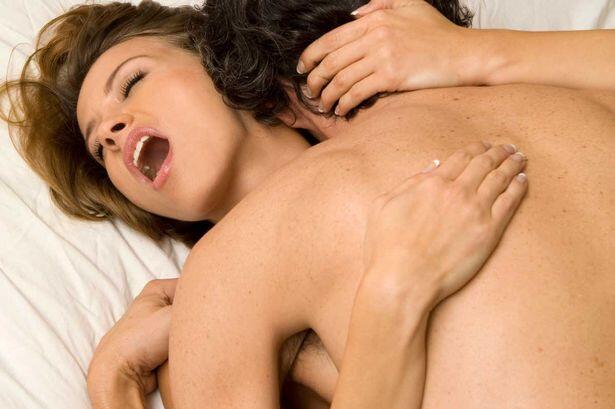 Therefore, sex tutoring is actually a very persuasive profession. If you want to make money, it is recommended to change your profession. This industry is currently mixed, and it has to face a lot of pressure and misunderstanding from the outside world, including the people closest to you.
Sometimes when I am in a bad mood, I also worry that this job will not be respected by my close lover and the mainstream of society in the end. It is difficult to fundamentally resolve the differences caused by their respective backgrounds, cultures, educational thinking, and openness. of. Even though he has helped so many people, he still lacks in the realization of his sense of self-worth.
But all I can do is to keep doing this business, if a guy is bothered about it, he is unlikely to be my boyfriend.
I will also consider if I have a child, how should I share what I am doing with him, what I can guarantee is that he will definitely be a child who has received a good sex education since childhood, and one day he will have an adult mind, I would proudly tell him that your mother is doing something of great value.