60-year-old Bob Gibbins is called "Hugh Hefner of the sex doll community" by other love doll collectors. Although Bob only lives in a small bungalow, his friends call it a "sex doll mansion".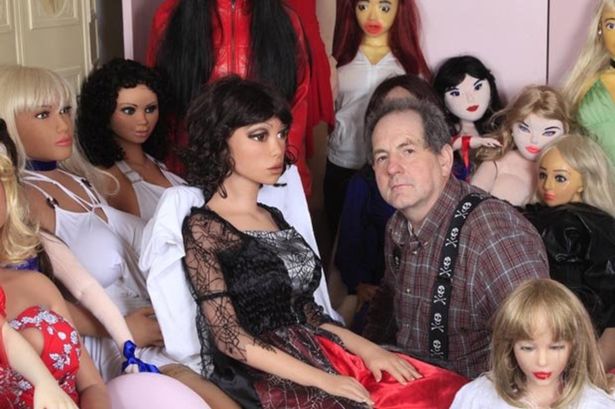 The father of the two children is a mechanical engineer. He likes to have afternoon tea with his love dolls, pose them for pictures, and put them on sexy clothes. So far, he has spent 100,000 pounds (approximately 150,000 US dollars) on his collection and even remodeled a long-legged sex doll so that they can dance ballroom together.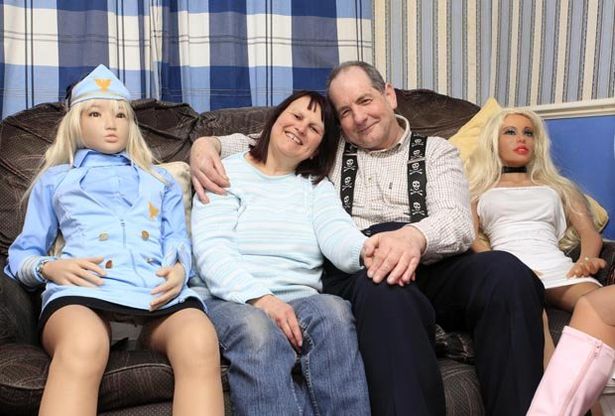 Bob has collected 240 love dolls in total and is the player who has collected the most sex dolls in the world so far. A previous record holder is a Japanese man with 100 sex dolls.
His fate with sex dolls started ten years ago when he bought a mannequin. He was obsessed with human-like toys, but the simple structure could not meet his needs. He was looking for some most realistic sex dolls. The rise of the Internet made him discover sex dolls.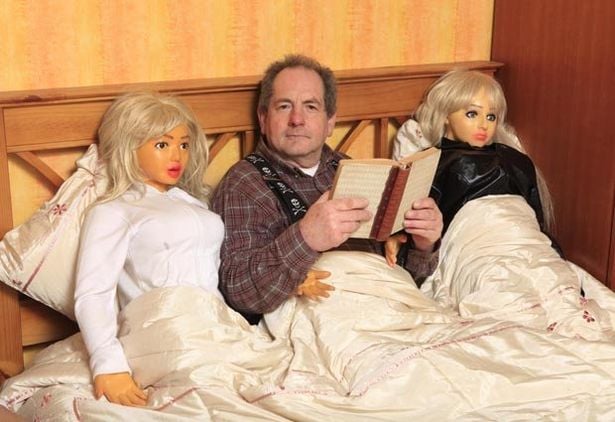 Surprisingly, Bob's wife Liz encouraged him to do this strange hobby. Bob said: "My wife helped me choose my first doll in 2007. It cost 2500 pounds (about 3,500 USD). We named it Beverly. It is a silicone doll bought from the second-hand market. My collection started there."
Bob now buys a sex doll every other week. There are Japanese, European, American, Chinese, involving ESDOLL, RealDOLL, and other brands. The price ranges from a few hundred dollars to tens of thousands of dollars. The most expensive one is more than 10,000. Dollar. In addition, there are many inflatable dolls, which are relatively cheap, and the price is below 600USD.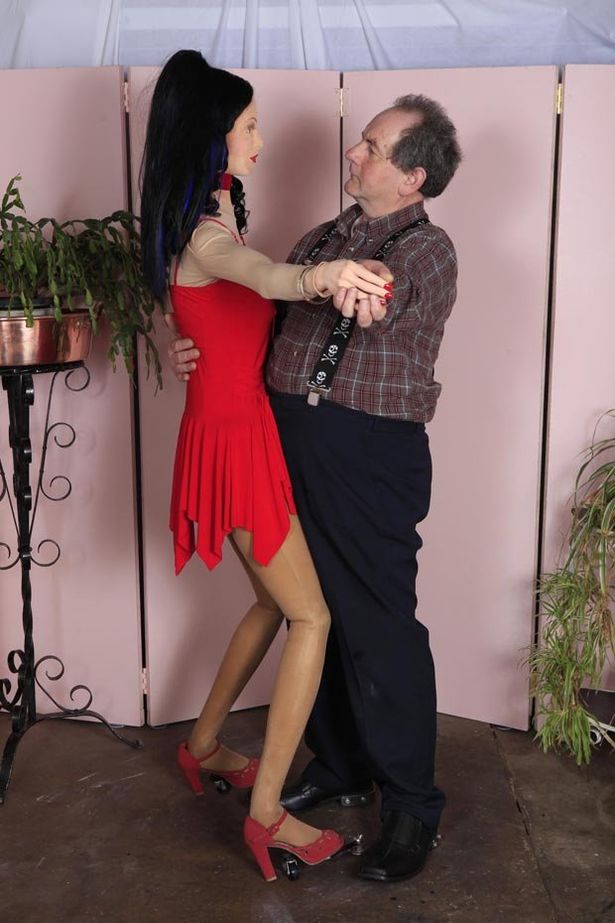 His spending on sex dolls is not limited to buying dolls. The couple often buy clothes, wigs, and cosmetics to decorate their sex dolls. Bob said: "I spent tens of thousands of pounds just to buy the doll, and I also spent about 10,000 pounds (about 90,000 yuan) on clothes, wigs, cosmetics, and jewelry."
Although some of Bob's sex dolls pose provocatively and wear very playful clothes, he claims that he has never used these sex dolls. He said: "Many doll owners will have sex with a sex doll, but I have never had that kind of interest."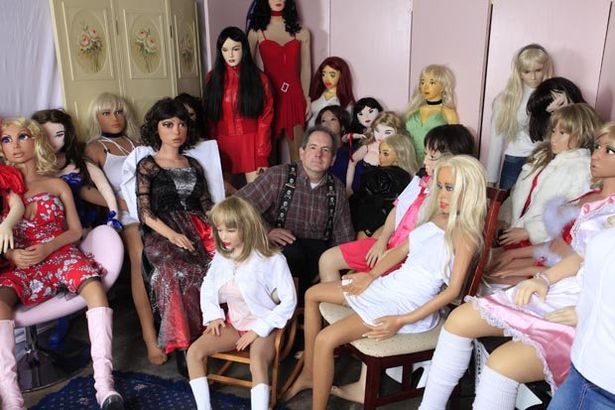 He will put on sexy clothes for the doll, but that is just to post it on the forum for others to appreciate. His personal preference is to dress in the style of the 60s in Europe and the United States. He regards dressing up and taking pictures of dolls as a hobby, similar to designing model cars. He is even starting to learn to make some sex dolls. Every once in a while, he spends a month making dolls with sex doll parts and mannequins. And sold some works at high prices.
Bob once used a bendable, articulated metal frame with rolling shoes to make a sex doll that can dance. The clothes they buy outside need to be changed because the proportions of the dolls are often special, and normal clothes may not be able to wear or show their beauty.
He treats these dolls like real people, talking to them, giving them things to do, such as playing the piano or reading books, and insisting that they wear seat belts to ensure that they are safe when driving. What he likes most is to take these dolls out and walk around the city, observing people's reactions, in the eyes of others, these love dolls are so realistic. Bob said: "When Liz and I drove out with the doll, we often sat in the car to eat. People always stared at us, wondering why the woman with us didn't eat anything! They must think We are rude. It's funny to see the confused look on their faces."
He said that when he was young, he was interested in the principles of things, and so was the doll. He was interested in the idea of ​​making something extremely similar to humans and making them as realistic as possible. Female sex dolls are more creative than male dolls and have more space for dressing up, prompting him to be very willing to let his collection of dolls occupy the two-bedroom bungalow shared by him and his wife Liz, and even occupy their bedroom.
You can find a doll in every corner and crevice of Bob's house. It may be the kitchen, bathroom, living room, or bedroom. In the eyes of outsiders, he has become so used to these sex dolls that he sometimes forgets that they are not real people.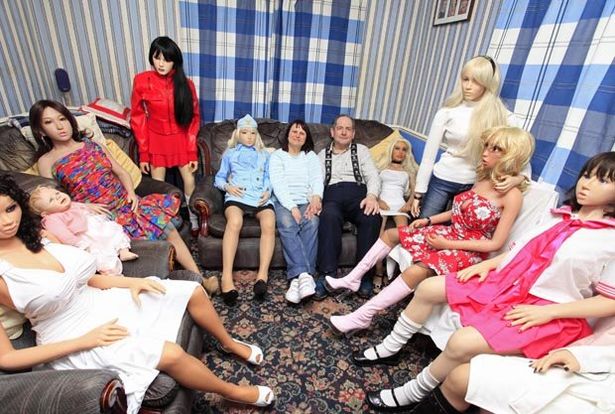 Although the doll occupies a lot of Bob's time, Liz doesn't mind his strange hobby. She said: "People may think I'm crazy, but I don't have any problems with dolls, and they don't have any problems. This is my common hobby with Bob."
"It has nothing to do with sex, we just like to dress them up, just like having a life-size Barbie doll!"