During buying sex dolls, our customers don't know that I should pick standard EVO skeletons or upgraded EVO skeletons. Upgraded EVO Skeleton vs standard EVO skeletons. Which is more suitable for me?
Standard EVO Skeletons
The standard EVO skeleton doesn't allow your love doll to shrug the moveable shoulders.
Most standard EVO skeletons can only bend forwards and backward.
The elbows and knees can be bent slightly, about 70-90 degrees.
Upgraded EVO Skeleton
The Upgraded (EVO) skeleton can make your doll shrug the moveable shoulders. They are more lifelike and realistic and can assume different sex doll poses more freely.
The doll spine is more flexible and can lean left and right, which helps in getting the honey times desired by doll lovers worldwide.
doll Legs can be bent into a similar " W" position or downwards to touch the buttocks.
Our budget
The doll's default standard skeleton is free, but an upgraded (EVO) skeleton would need an extra fee:50USD, which is more expensive.
Your preference
After comparing the standard skeleton options, Everyone has their own preferred characteristics, just follow your interest.
If you do not need more requirements for joint flexibility, just simple postures, the standard EVO skeleton will meet your needs.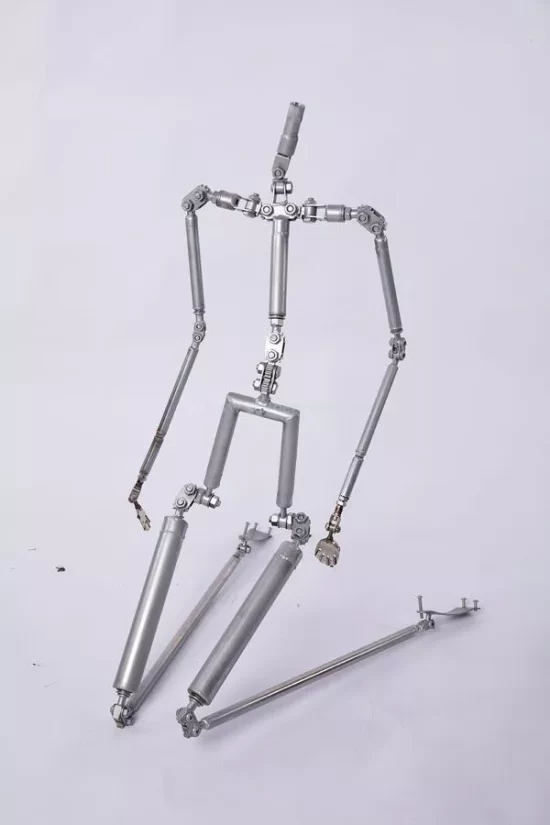 If you're always looking for more flexibility in your dolls, the Upgraded EVO Skeleton is a more advanced skeleton, which is super flexible and allows for more natural, human-like posing for both modeling/photography and sexual positions. Upgraded (EVO) Skeleton from some brands( like WM, ZLDOLL, SexDollie) are becoming even more evolved with double-jointed arms and legs so that they can squat, stretch and kneel like real human, We recommend the Upgraded EVO Skeleton for the real feeling.