When the interviewer came to the inconspicuous factory by appointment, it was hard to imagine that the largest sex doll factory in Taiwan was hidden inside. Outside the guard, a man came out to check. It was General Manager Ke Mingxun. He was in his 50s, tall and thin, with a hearty laugh. "I'll take you around first. The furniture is made here, and the sex doll is in the back."
The huge factory building was idle in many places, and in dim light, I came to the back of the office. As soon as the door opened, shelves, curtains, and white beds, much like an infirmary, are the inspection area for dolls.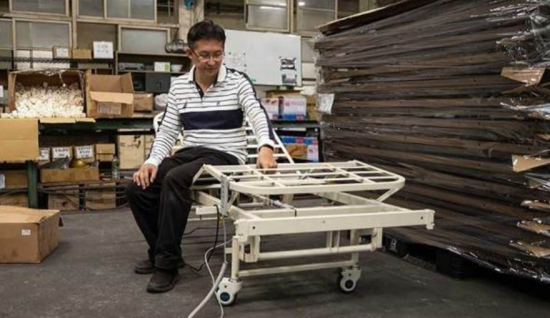 "Two new items have just been imported recently", Ke Mingxun opened one, carefully took out the head, the uneven body shape, and assembled them in twos and threes. "This is made in the mainland and has a constant temperature and pronunciation function." Take a closer look at the sex doll. The facial features are lifelike, although it does not resemble the touch of human skin, it is soft and meticulous, and the temperature is no longer cold, and there is feedback, which is really humane.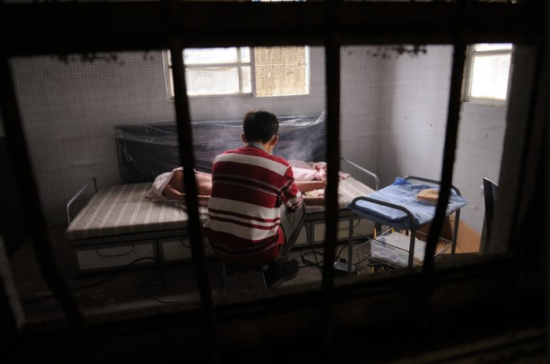 More than 40 years ago, Ke Mingxun's father was originally in the business of a steel company. Later, he borrowed money to start a business and sold iron wires to the United States to make money. He built a factory of more than 3,000 square meters. Later, a Japanese businessman was invited to develop furniture and decided to change his career. "In spite of the opposition of my uncle's partner, my dad persisted. Facts have proved that the orders in the United States are declining. In the beginning, I madly sent samples to Japan and made money after 3 years of business." After he was discharged from the army, he was called back to help. Earn 100 million Taiwan dollars a month.
Ke Mingxun started with a punching machine and got to know about furniture manufacturing. With the rise of manufacturing in the Mainland and the accidental death of his father, he inherited the factory in Taiwan. I didn't receive the order, I lost millions and sold three houses. I can't speak English and I must rely on the business. If I can't meet the business, the employees will leave and the customers will be taken away."
The export sales were all black, so he had no choice but to switch to domestic sales and brand, and use the patented retractable wardrobe frame to fight the world. Finally, he went out of the road different from his father and became the largest supplier in Taiwan.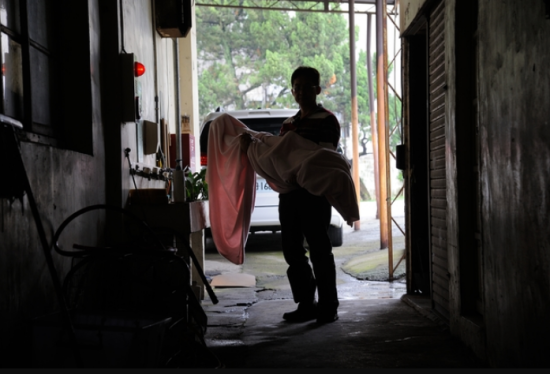 Entering the sex doll industry is also a fork of fate. At first, everyone only knew about inflatable dolls. American traders asked him if there were sex dolls in Taiwan? Only then did he know that there is this kind of silicone sex doll that is close to real people. At that time, only Japan could do it in Asia. He asked all foreign businessmen, "Most of them ignore me. I don't trust myself because I make furniture. There are only a few responses. I visited several times with an interpreter and bought 3 dolls at a time to show my sincerity. , And finally signed 3 exclusive agents."
It's a pity that he won the order shortly after selling it to the American business. He thought that since it took so much time to sell it, it would be a pity that he did not sell it. He was the first to introduce Taiwan to test the water. The site has only been online two months after the transaction was completed. The number one customer was afraid of fraud and would have to hand it in person. The person who came in his early 30s was very handsome. Always remember that my hands were shaking when I received 200,000 tens of thousands of cash!"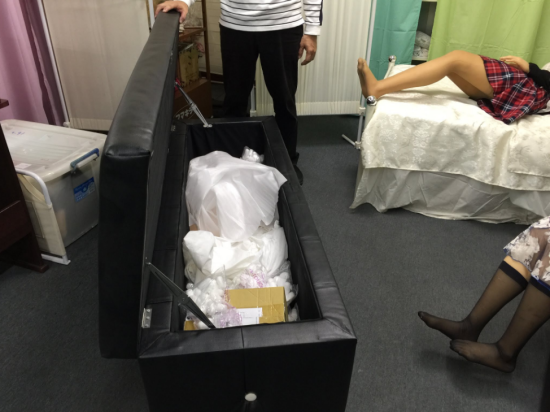 Selling exclusively in Taiwan and becoming the king of silicone sex dolls, the official website has sold more than 400. Ke Mingxun is generous and generous, regardless of media visits or visits by relatives and friends. Some people are curious, are the family members okay? "You must get the support of your family to do business! She doesn't object, but it's right to ask me to use it myself." Then since he sells dolls, has he tried it? "I'm a seller, I'm not interested!" He laughed wildly and blocked the topic.
Nowadays, he is responsible for business, inspection, customer service, and repair. After the artist ran away, he also took pictures! "The customer service does not consider girls for the time being, because they need to teach usage and adjustment methods; if they are repaired, they will also be taught by special personnel, and the joints are often broken; female employees are asked to help." He said.
The interviewer asked about the hair transplant process. The female furniture employee in the factory came in wearing a mask. "This requires someone with better eyes to do it." As she said, she dexterously picked up the hair and needles and implanted them one by one. She is an employee of a furniture factory that also does hair transplants. "I was a little shy at first, but it's not difficult to get the trick." She works according to the order. Someone should work as thick as possible, and it can be done in about half an hour.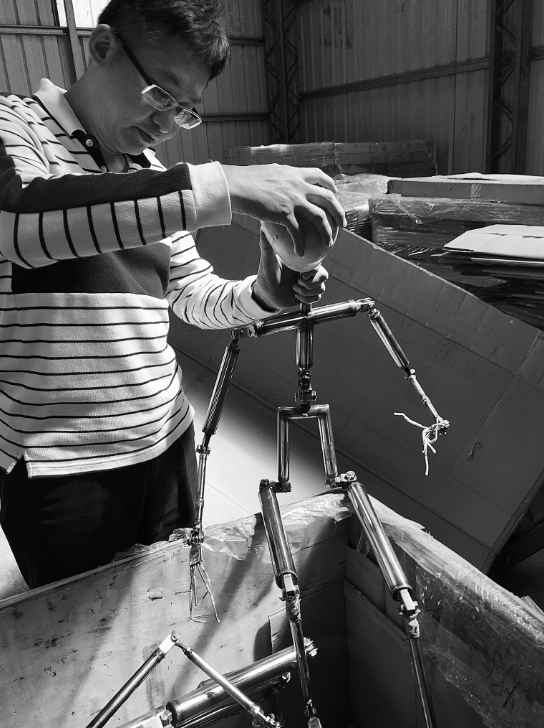 "You absolutely can't think of it, I sell up to 30 million a year!" Ke Mingxun said frankly that in the past, Japanese dolls were a blue ocean market, with a peak annual revenue of 30 million. Competitive sellers appear; although Chinese dolls do not have a long lifespan like Japanese dolls, they are only available for a few years, but they can be bought at cheaper prices.
Now he sells both China and Japan, and he sells more dolls than before, but he does not receive 10 million yuan a year; but he can see it because it is a "side job", for this he also learns to repair unique skills, provide after-sales and The exclusive service of the consignment of second-hand dolls, and strive to maintain the status of the king.