There is such a circle, which is hidden in a secret corner. It does not show off or show off. People in the circle call themselves "doll fans."
This secretive and niche group is keen on dressing up the dolls, taking care of their "daily life" meticulously, and taking them outside to shoot down the road, as meticulously as they do to their lovers.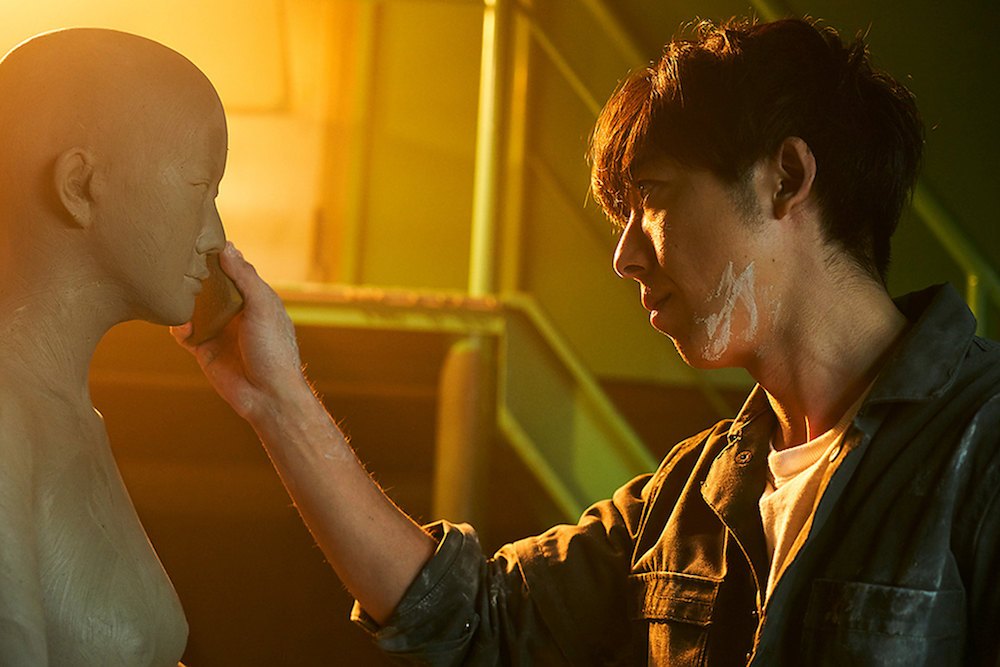 However, from the outside world, the existence of sex dolls is more to satisfy their needs-sex.
Is a sex doll a tool for sex or a human companion? Can it replace real people emotionally? Does its existence have any impact on real ethics? The answer is diverse.
Maybe we can find clues in some stories.
I have read a story on the Internet about a young man who sells sex dolls in Florida. He has met countless customers during his years of work, or he responded to the sentence: there is a place for sales. There are difficult guests. He has met all kinds of strange guests, who have all kinds of strange customization needs. In his opinion, this group of people may be called "perverted" and "pedophilic".
But I also met some "special" people, they let him see the loneliness of the adult world, but also let him see the meaning of the existence of sex dolls.
Andy is his first client, a 20-year-old American otaku. After several consultations, he bought an anime series sex doll from him.
After receiving the doll, Andy will always share the doll's daily life in the form of emails. It is also in the process that he learned that Andy is a social phobia-unable to talk to people normally, and will have extreme anxiety when facing strangers. . But his inner desire made him take the first step in socializing: buying sex dolls.
Later, when I saw the doll shared by Andy, in daily life, he was no longer a lonely doll, but also himself, with a smile on his face.
Mr. Gangmura may be the most difficult client he has ever encountered.
In terms of weight, silica gel is too heavy and easy to stain, so change to TPE; in terms of materials, a certificate must be issued to prove that it is new material; in terms of hair, specified materials must be used; in terms of skin color, there must be no color difference… …. Even the eye distance difference of 2mm cannot be accommodated.
But the story behind these requirements is somewhat embarrassing.
Mr. Gangmura is a person of outstanding ability. His busy work makes him a "flying trapeze". He is either on the way to the airport or on the way to the airport all year round. He is eager to make a lot of money, so he can retire early and enjoy family happiness.
So that when the child was born, he was not with his wife; when he grew up, he was sent out to work, it was difficult to see one side; the father died, the wife left with cancer, and later realized… struggle for a lifetime, even if you have financial rights, you have no one. Relatives are often accompanied.
Mr. Okamura's customized sex dolls refer to his wife's appearance in different periods. "This is when we first got married, she was skinny; this was when she was pregnant, and she had double chins when she laughed; this was when she was 30 years old, with wrinkles in the corners of her eyes" Mr. Gangmura made with caressing. Wawa said slightly crying.
Belgian couples who have also encountered customized sex dolls refused to take orders due to legal restrictions and aversion to "pedophilia", but after video calls with Belgian customers, they took the initiative to apply for customized production and delivery.
In their video, it is a room full of cartoon characters, there are pink children's beds and countless plush dolls, but there are no children.
It turns out that their only daughter was killed in a car accident, and their age and physical reasons have not allowed them to have another child. When they open their eyes, they will think of their late daughter, making them immersed in the past few years. Unable to extricate himself from grief. After careful consideration, I decided to "create" a child.
Later, after they received the doll, the two of them burst into tears in the video and said: "This is exactly the same as our daughter."
The story ends here. Maybe he has met all kinds of customers who also have all kinds of strange needs, but what should I say about the love and sincerity behind this?
Many times when we do things, there are people around us who feel at ease. There is a lot of power or a reason, but the subconscious mind is a relief to the company.
When we were young, we "communicated" with various toys and models. When we grew up, we raised cats and dogs, said unspeakable things to them, and shared emotions that outsiders did not understand. But it's just looking for a companion.
In the above story, you can see that the lack of emotion can indeed be alleviated by dolls. Although the sex doll is silent, the doll fans are trying to prove her humanity. When you believe that they are listening, your story is worth it.
Facing the sufferings in life, we are often embarrassed and at a loss. There are many things that entrust emotions. They can accompany you in difficult times and help you resist loneliness. A doll is just one of them.
Although the sex dolls are fake real people, their company is real. Just like the frightened Andy, Mr. Gangcun who lost his wife, and the Belgian couple who lost their daughter, second-class companionship is a rare luxury for them.
"Sex dolls are human companions, and sex is only one of its functions"
The psychological needs of buyers who buy dolls are often greater than their physical needs, and they are looking for spiritual sustenance. In the future, sex dolls may be combined with more advanced AI intelligence, language synthesis, 3D printing, and other high-end technologies to develop functions that can better meet the diverse needs of humans.
You want to ask what is the meaning of sex dolls? Sex, companionship, or? Behind every sex doll, there is an unknown story, who knows it? Existence is reasonable, isn't it?