At the 64th graduation exhibition of Tokyo University of the Arts, the school publicly exhibited the works of recent graduates. One of the highly anticipated works <<The Dream of Sex Doll's Fertility>>, the creator transformed the "Sex Doll" into a pregnant appearance and took a series of photos.
The sex doll is called "Love Doll" in Japan, and it is a Life Size Full Body Human Love Doll made of silicone or TPE material, which is close to the size of an adult. The doll looks like a real person in appearance, touch, and structure, and can be used for shooting or more directly-desire. But a doll is a doll after all, and it is even more unlikely to be "pregnant" even if it is unconscious, but if it is really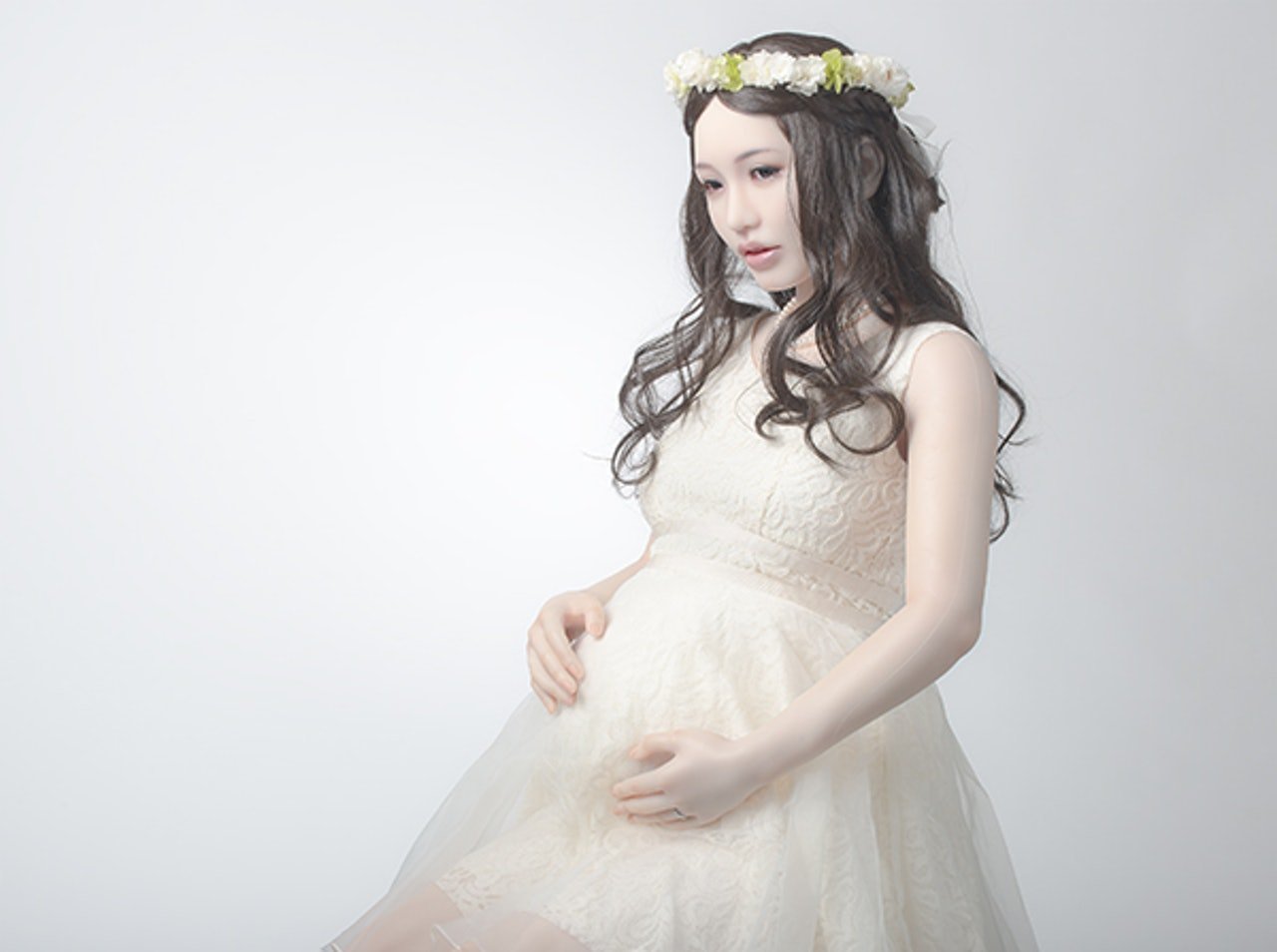 pregnant, what will it look like? Ringo, a doctoral student at Tokyo University of the Arts, was curious about this and thought of modifying the doll and taking a series of photos.
Japanese <<with news>> interviewed Ringo specifically to understand her creative mind and work philosophy. The following section translates part of the interview content.
What is the opportunity for creation?
About a few years ago, at the age of 24 or 25, friends and women around me began to marry and have children, and the voice of "getting a family and a business before 30" often appeared. In particular, although I have considered whether I want children or not, I have been hesitant because I want to focus on my studies. I think "pregnancy" is a major event that affects life, so I came up with the idea of ​​creating this theme.
Then why express it as a sex doll?
I once participated in a sex doll exhibition called "Adult Real Doll Expo", and I was interested in these realistic love dolls from the beginning. It wasn't until the year before last that I suddenly thought: What happens if a love doll equipped with AI is really pregnant? So link the two. The height and shoulder width of the doll is about the same as mine, just like a replica.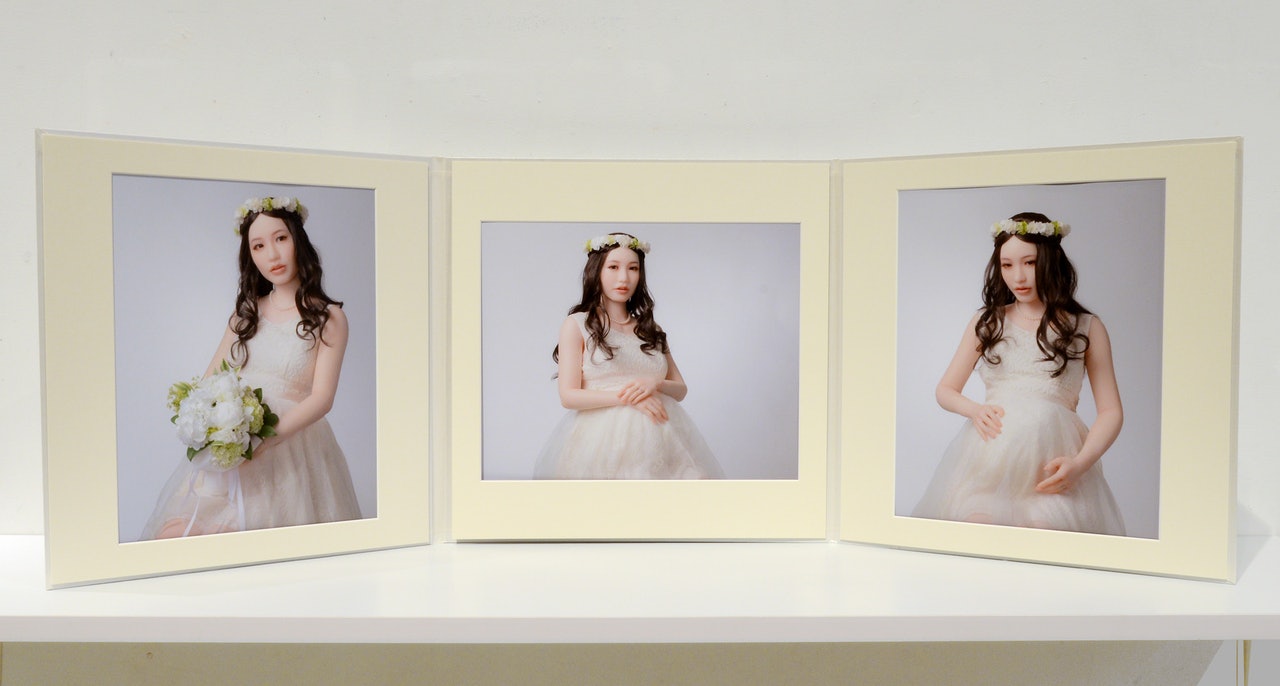 What are the feelings of people who have seen this work?
Different ages and genders react differently. I have heard someone say "Really vulgar enough!" Indeed, there has always been a debate about "art or vulgar" in body art, and the origin of sex dolls is even more so. I created this work to bring out the thinking of "the future of separation of women and reproduction" and "what are life and people?", not to bring out other themes. However, I have always disagreed with "vulgarity is not art" or "because it is art, so it is not vulgar." Because it is very difficult to define, it can be said that it is a flower in its own eyes!
What does "the future of separation of women and reproduction" mean? Can you elaborate more?
Today, science and technology are researching and developing artificial uterus, and artificial intelligence is also developing rapidly. When the AI ​​female sex robot said "her" dream is: I hope to get married and have children before the age of 30, and build a happy family, the audience burst into laughter, but I couldn't laugh.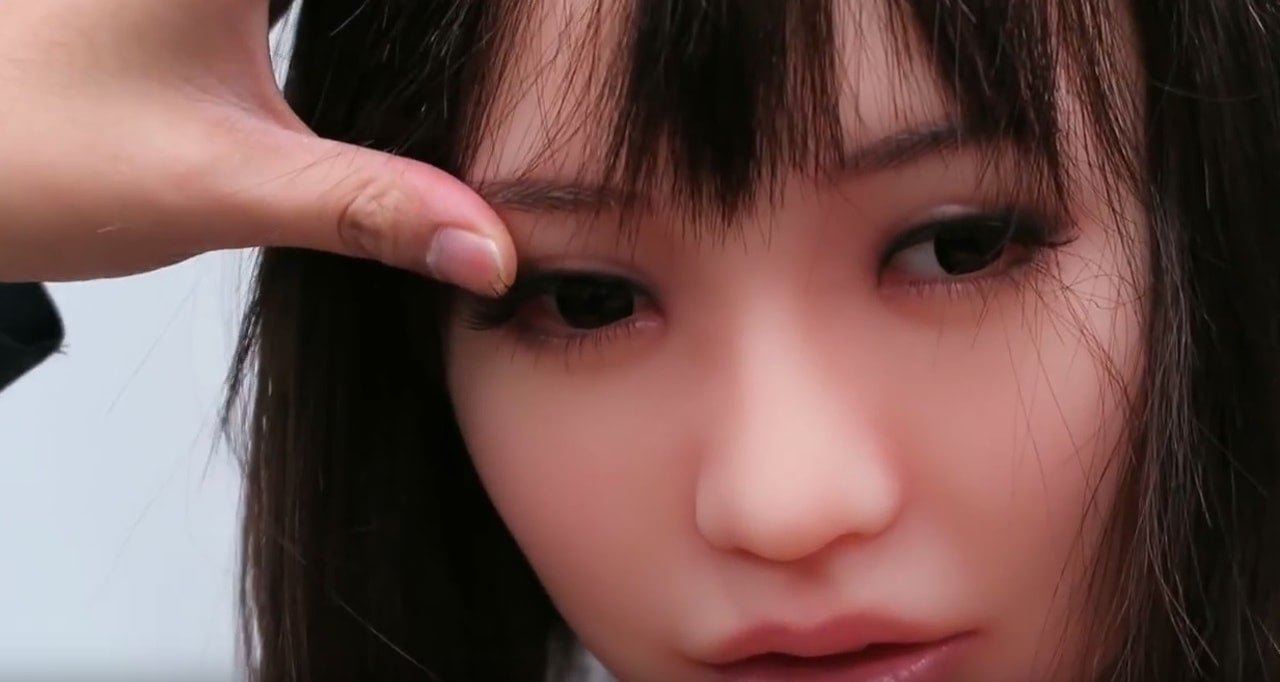 Although I am not going to criticize anything, this development will inevitably impact the ethical relationship of mankind. If one-day artificial intelligence could actually replace human beings with pregnancy and childbirth, what would it be like? Sex dolls are the dolls closest to human beings at the moment, and even women agree that if they can become as beautiful as 'them'. So I want to express this message in an artistic way.
What do you think of the criticism that "sex dolls are a symbol of materialization of women"?
I think it's quite the opposite. Anyone who has bought a sex doll knows that it is not easy to "raise" a sex doll. You must be careful not to be broken by hard objects, and you must not let the doll wear clothes that are too cheap and easy to fade. Taking care of a sex doll may be more difficult than a real person.
And not everyone really buys sex dolls because of "sex." Some people, on the contrary, get along with each other for a long time, and the more they know how to cherish them not to be damaged or soiled. In fact, as long as you check the material and joints of the doll, you will know how the doll is usually treated. Some people who no longer need dolls will try to put them back on the second-hand market for consignment, hoping that those who are interested will "adopt them".