Although the FANZA\OPEN adult industry awards are no longer held, and the SKY adult industry awards in 2023 have not been heard, far away in Europe and the United States, the 2023 adult industry grand ceremony has already opened, that is, in the past few days, XBIZ The Adult Industry Awards 2023 have announced the shortlist for each category.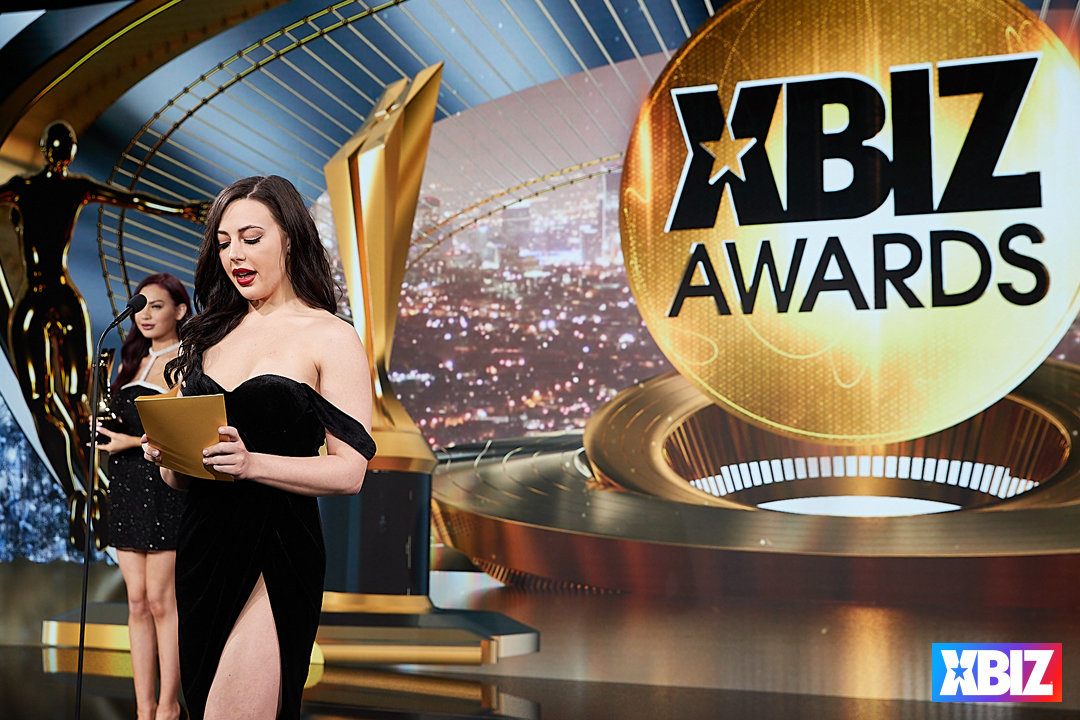 XBIZ was initiated by the American adult industry and trade magazine "XBIZ". It was established in 2003. In the early years, it was to commend industry practitioners (actors, production teams, companies, platforms, etc.), and later gradually involved award ceremonies in the video category, and gradually became known as the "Golden Globe Award" in the adult industry, and its authority is similar to that of the [AVN Awards 2023]. There are still a few important awards.
Today we will briefly introduce the nominations for the "Best Actress" award, one of the main awards of XBIZ in 2023 (Note: The biggest main award of XBIZ is [Best Actor] (selected by the judges), followed by [Best Actor] /Actress], and then Best Actor, Director, Production in each category, which belong to the main awards).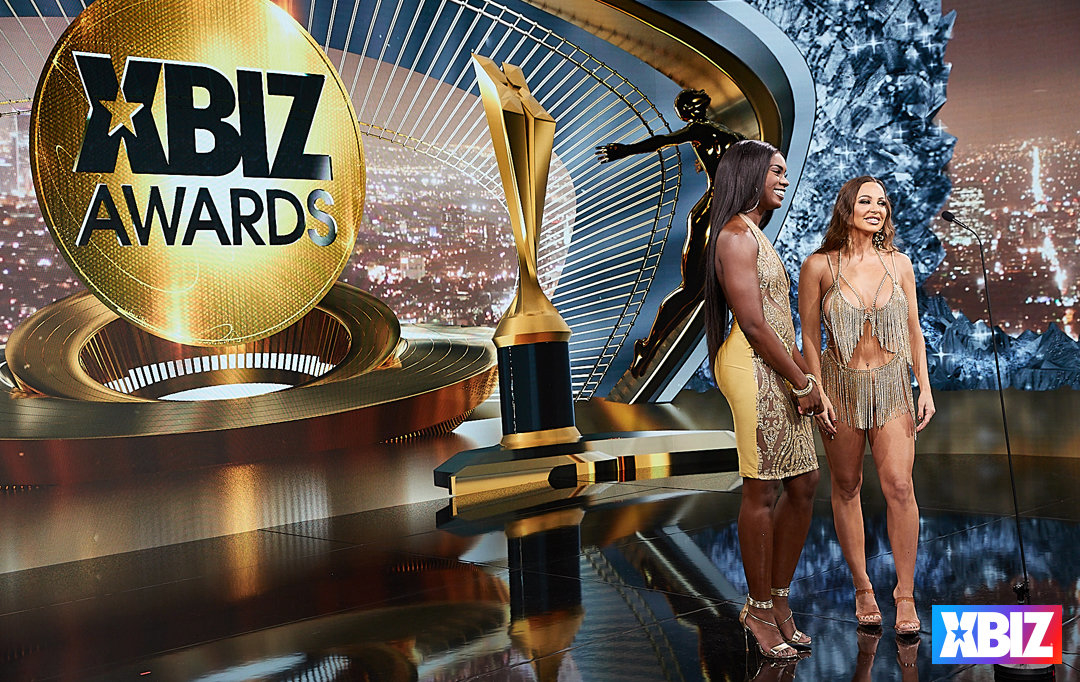 There are 15 people shortlisted this time. I won't go into details about the nomination rules. Basically, there are enough works and high enough popularity, and finally, the organizer will nominate for the election.
The following characters are listed in no particular order
Kenzie Anne
The best newcomer of XBIZ last year has directly entered the finals of the actress this year. It is definitely a strong dark horse. In fact, Kenzie Anne has not debuted for a long time. I always thought she appeared in the middle of 2020 (I was very impressed at the time), and I checked later, and she should have appeared in various magazines as a graphic model in 2020, and officially appeared in "Play Boy" in early 2021, and then signed a contract with VIXEN Production Group to enter film and television industry.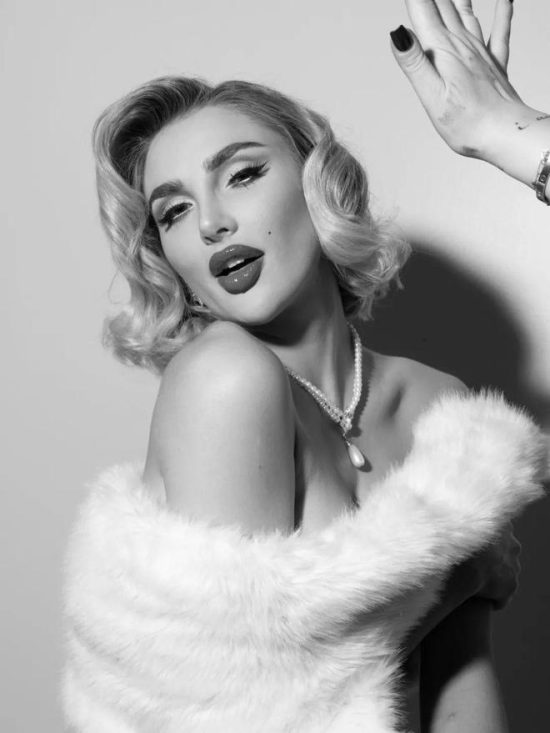 That is to say, she was actually a model at the beginning and later made her debut in film and television. She only made her debut a year and a half. This speed is definitely the number one dark horse of XBIZ this year.
2. Vanna Bardot
In one sentence: I like the look
This young lady was born in 1999, but she made her debut earlier than Ms. KEN in 1993. She made her debut in 2018 and became a well-known character in 2020. Although she didn't do much in XBIZ, she was in AVN next door. In the Grand Prix competition, I won the [Best Solo Scene] award in 2021, the Best Scene Award in the [Girl-Girl] category in 2022, and the Best Scene in the [Triple] category prize.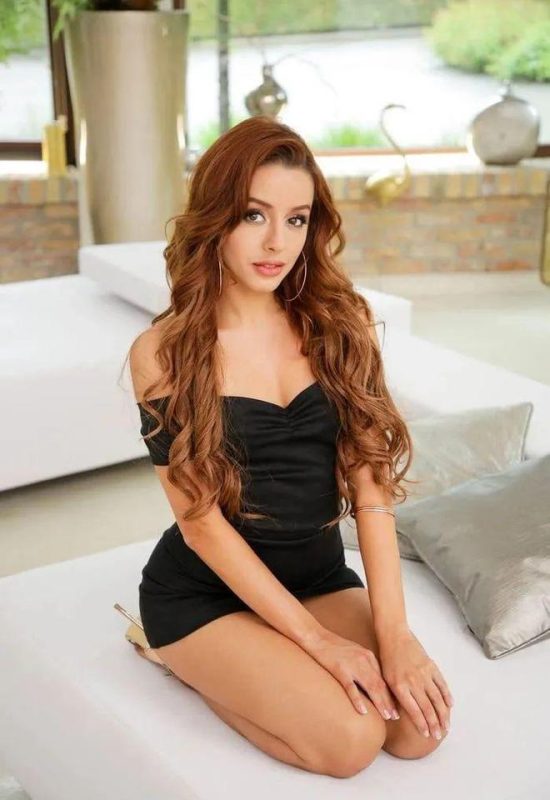 So it can be regarded as a representative of the new generation. I like her image quite a lot, but there seems to be a little aesthetic difference. Her image is not the main bonus item in Europe and America.
Lulu Chu
Last year, she was nominated for the [Best Actress] in the AVN competition, but unfortunately, that vote was taken away by Gianna Dior. Chu Lulu should be the most popular Chinese in the entire European and American markets. It's not easy, there is very little information about her, the information that can be found is: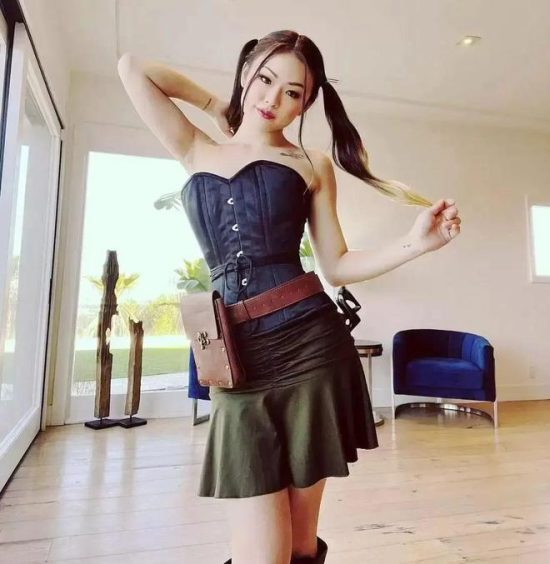 Born in Wuhan, China, he was abandoned at the gate of the orphanage when he was born. He was adopted by the Americans when he was more than one year old. After that, there is no information that can be found. He only knows that he did live broadcasts a few years ago, and was later discovered by scouts. After all, it's not a good story after.
Anna Claire Clouds
She was also nominated for AVN2022 last year, and she was nominated again this year. Her experience is the same as that of most practitioners. She was discovered as an actress after being a model. Claire has been active as an online model since 2019. Started her own fan economy, but she didn't sign a big group as soon as she was discovered like Sister KEN.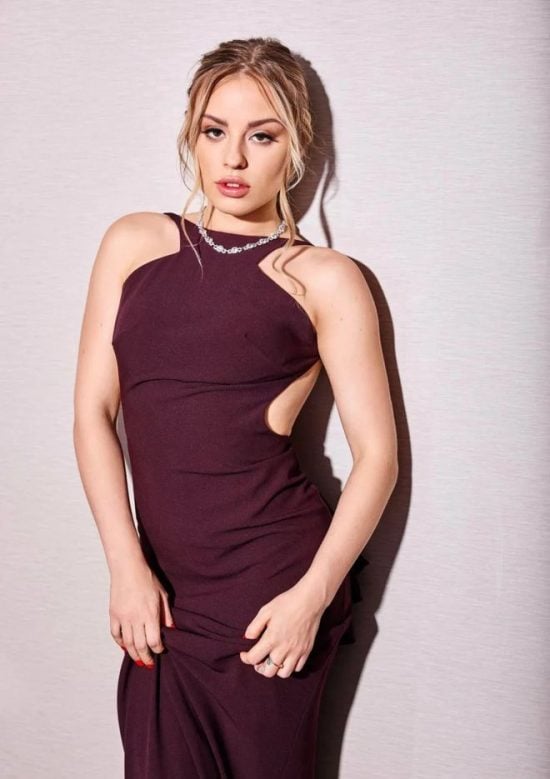 Claire's resume is relatively more complicated. She developed from a fan economy to independent production, and then gradually cooperated with producers in the mainstream market. Therefore, it is only in the second half of 2020 that she can be regarded as popular in the mainstream markets in Europe and America. Get up, and get nominated for AVN2022.
This year, Claire has also accepted a lot of interviews. Generally speaking, she is still a very individual person. She still defines herself as a model, a model who likes to perform.
Gianna Dior
This one shouldn't need much introduction, right? After his photo debut in 2018, the halo was full immediately, and then he switched to the film and television industry. In 2019, he won the XRCO Awards [Fantasy Rising Star], in 2020 he won the AVN and XBIZ two awards [Best Rising Star], and in 2022 AVN's [Best Rising Star] Best Actress], she needs to be popular and has a background. Her current agency is the hardest one in the European and American markets, and she focuses on building it, so this year she is also the favorite to win the XBIZ championship.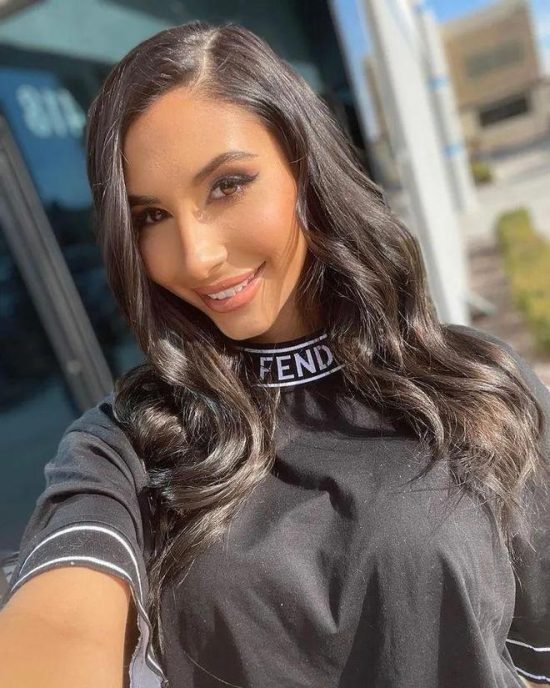 In short, this young lady born in 1997 has won three major awards in the European and American industry and has also won a lot of small awards in the past three years, so if there is no accident this year, she is running for the best actress here.
Kenna James
In 2020, he won the XBIZ two category championships with a same-sex movie, in 2022 he won the best actress in the XBIZ-Girl-Girl category, and in the 2022 AVN Awards won the [Best Actress (Best Actress and Best Actress in two awards)].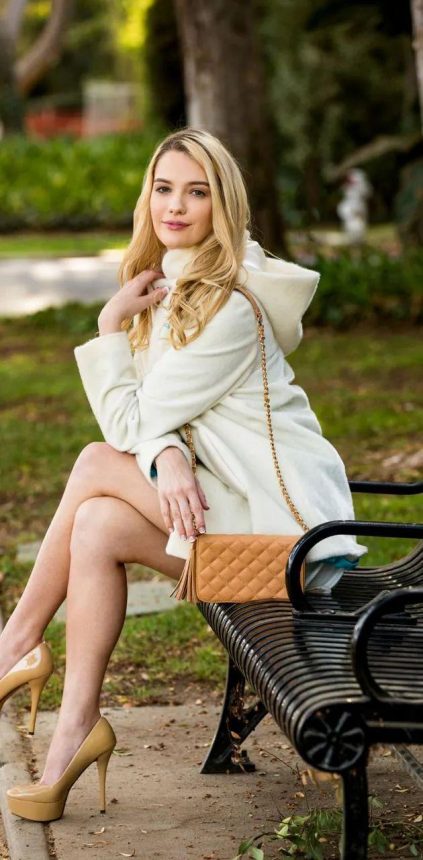 Generally speaking, since her debut in 2015, Kenna James has been very popular with her beautiful image, but she is more likely to undertake movies with literary or homosexual themes. There are not many works, but her reputation is good. Especially in the same-sex theme group, Kenna James is a very representative one, but this year she did not participate in the finals of the "Best Same-sex Film of the Year", but came to participate in the best actress.
Maddy May
I'm not very familiar with her, I only know that she appeared in 2020, what I know about her is that I know her well in other people's productions, and I only know her name because of her nomination this year.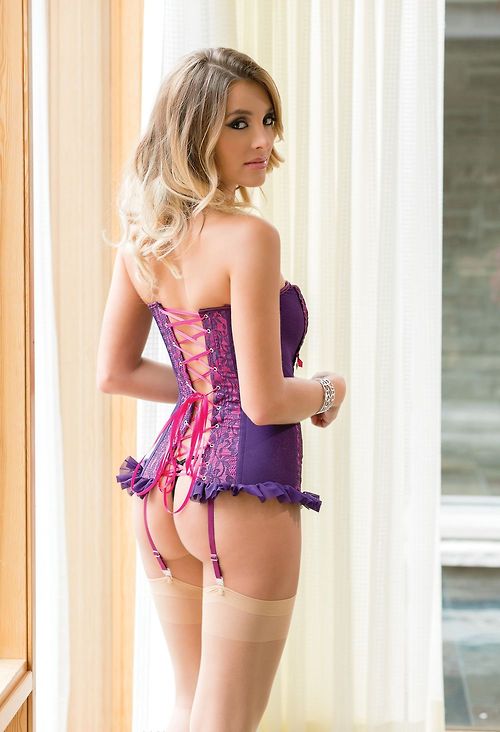 Being able to directly rush to the final nomination of XBIZ Best Actress in two years should also be a group of dark horses, but the previous selection maybe because I didn't pay much attention to it, so I don't know her very well.
April Olsen
This little sister born in 1997 began to appear as an amateur producer in April 2019. She should formally cooperate with mainstream market producers in 2020. Her appearance is very distinctive and popular. It should be said that she is It became popular before it entered the mainstream market.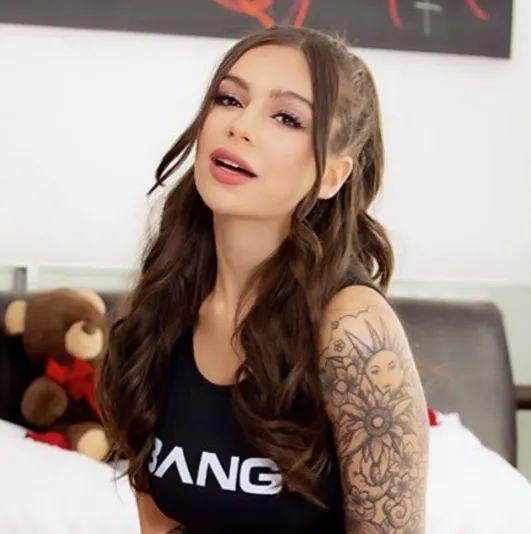 This matter is a bit complicated. Her life experience is very rich, and she has a good relationship with her husband after she got married. Later, she and her husband made short films for their own entertainment, and only after they became popular did they start walking. She has entered the mainstream performing arts market, so her popularity is actually very high. Although there are not many works in the mainstream market, she is still very popular.
Vina Sky
This is also a Vietnamese girl who has worked hard all the way. She came out to work at the age of 18. At that time, her job was similar to mine. She was working as a social animal in a toy store. After working for a year, she felt that she should change the way, so in In 2018, he started his acting career, all the way from small brands to big productions.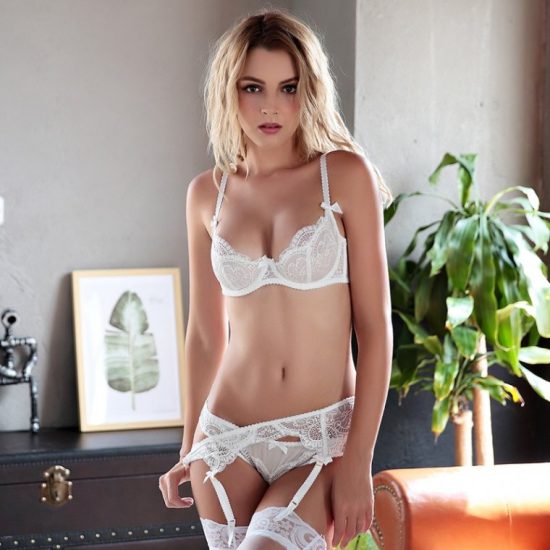 Generally speaking, Vina Sky is a very hard-working person. She is very persistent in building her own fan economy. She has been promoting her fan circle and has received many endorsements, so her income is said to be at the top.
Charly Summer
This girl only officially entered the mainstream market in 2020, and she is also a person whose popularity is growing rapidly. She once talked about her life in an interview. It is rough that her tutoring has been very strict since she was a child. She is also a very good learner. A good child, who often participates in horse riding competitions, but has no time and life of his own and grows up in a very depressive environment.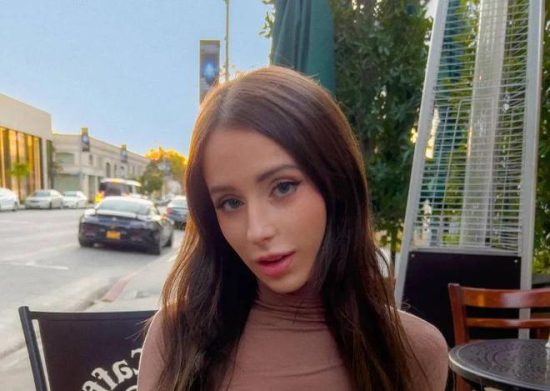 It may be because she has been suppressed for too long, so Charly Summer is also a little rebellious in her heart. When she was 21 years old, she liked to post photos of herself in a certain social group. After doing various social accounts, she was invited and then participated in some amateur productions. It was not until October 2020 that she officially signed a contract with a brokerage company and entered mainstream production.
That is, in 2 years, she also became a dark horse player.
Alexis Tae
Tae is a newcomer who debuted on AVN in 2019. She walked on the red carpet of AVN before her official debut. The reason was that she was a catering service worker at the age of 21, and she worked 12 hours a day, 7 days a week. She felt that life was very boring, so she contacted a brokerage boss, who took her to participate in the AVN Awards, and then she decided to do this job,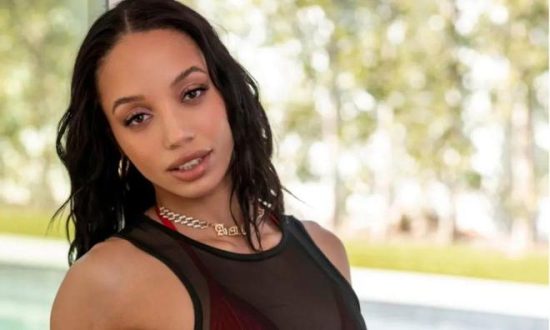 Because of his strong body and a strong sense of strength (it is said that he was an athlete before), he is also loved by many people. In the past two years, due to the strong ability of the brokerage company, he has also been cooperating with large production companies. Generally speaking, he has risen rapidly. quick.
Angela White
Just looking at the aura of this photo shoot, I know that this is a proper boss (but she is actually a giant), she is an Australian actor and director, and also a top student, with a doctorate (graduated from the University of Melbourne), But the most important identity is an actress, mainly working in the European and American markets, and is currently a figure in the European and American markets. Regarding her life history, I can only say that my ability is limited, and I can't finish writing it. It is a legend in the industry.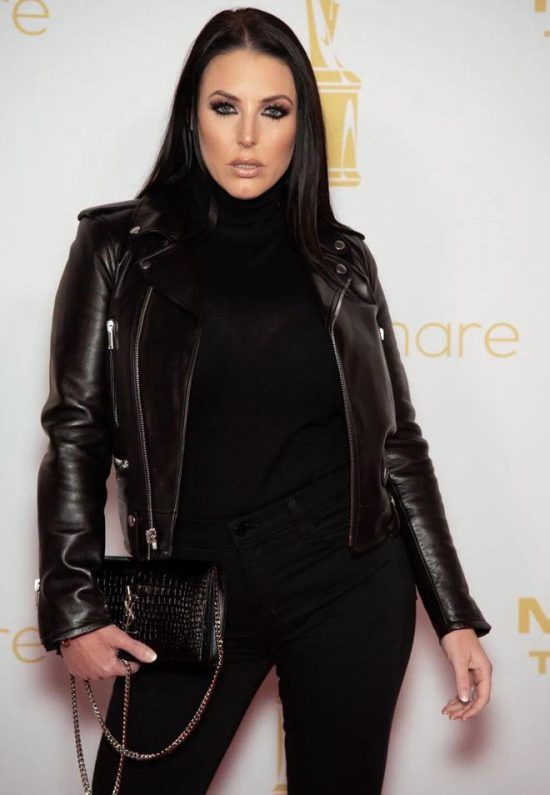 In the past few years of her development in the United States, she has basically won all three awards in Europe and the United States. There should be two to three hundred trophies (whether she has won the award and completed her doctorate at the same time. Are you angry? People?), from 2015 to 2022 alone, they took away more than 60 trophies in XBIZ, and some trophies were won once this year and again next year
So this time, she probably came to buy again. By the way, she currently has 2.46 million fans on SNS, which is the most popular existence in this finals and is 2.5 times higher than the second highest, so she has a champion face~
Jane Wilde
Although she was born in 1998, she has actually been active for 5 years. She is the third most popular contestant in this finals. She has been active as a live broadcaster since she was 18 years old and then moved to Flory in 2017. Da began to participate in film production and was a dark horse player at the time, and has been popular until now, with a lot of nominations. In 2023, she was also included in the AVN Best Actress finals.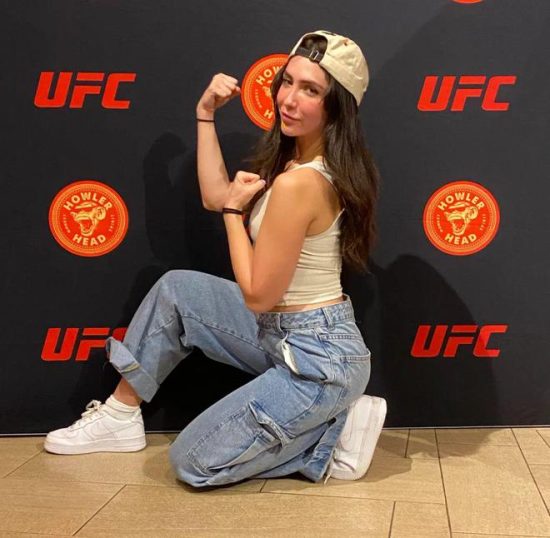 In addition, I quite like to see her make some funny expressions. In some ways, she is a bit like [Ishihara Hope], she likes to be funny and has always maintained a positive and optimistic state. I can often see her traveling To play, to enjoy life, is a girl who makes her SNS close to life, with more life dynamics and less marketing flavor.
Emily Willis
The best actress of AVN and XBIZ in 2021, also ended [Angela White]'s reelection at the XRCO Awards that year, which means that [Emily Willis] in 2021 alone contracted the [Best Actress] of the three major ceremonies. Actress], the triple crown of the three major ceremonies in 2021.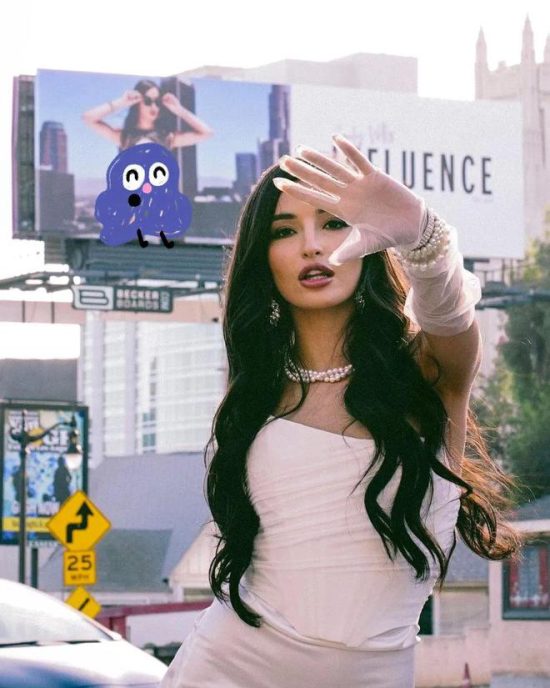 She is also the best actress of XBIZ in 2022, and now she is coming in 2023. This girl currently the second-highest number of SNS fans in the final circle, with 990,000 fans, and she debuted in 2017 from the beginning, her popularity, and participation rate are very high, overall she is also one of the favorites to win the championship.
I just don't know if she will win the XBIZ Best Actress three times in a row. Although Angela has more than two million fans, 【Emily Willis】currently has a high amount of interaction.
Maya Woulfe
I always thought she was a bit like a boy. This Maya Woulfe became active in 2020. The reason is quite simple, that is, to make a living in the general environment of 2020, and then rely on her angular appearance to make a difference. The popularity is small, and her agency is the same as [Gianna Dior] (in fact, many of the finalists belong to this agency), generally speaking, her nomination this time is considered a recognition of her achievements.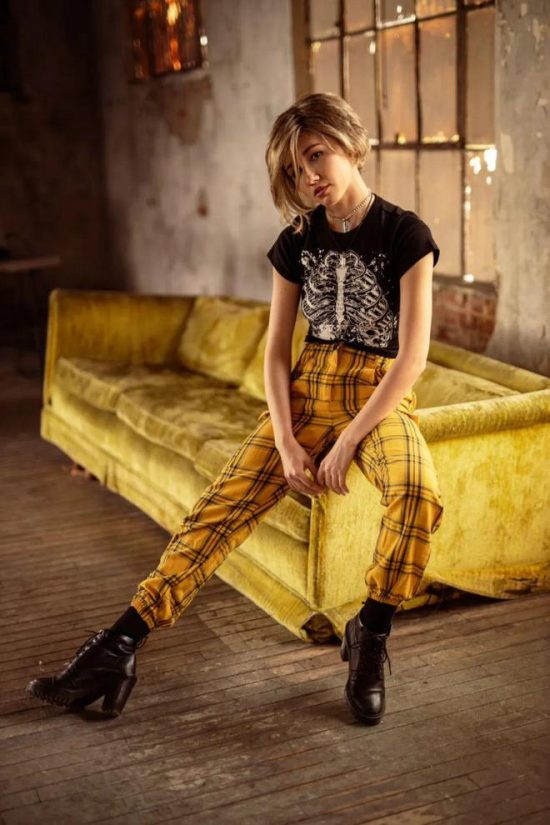 At present, the number of Maya's SNS fans is the lowest in the finals, but it's hard to say, after all, she hasn't been active for long.
The above is the 2023 [Best Actress] shortlist announced by XBIZ. This final circle is quite hot. As of today, she hasn't started canvassing, not even retweeting the competition)
It is a great honor that the #ESDOLL sex doll store is recommended by #XBIZ, the largest adult sex industry media, https://t.co/3qIWCuDBo0 website and three major trade publications, which mainly publish news hotspots related to the adult industry! https://t.co/jIF6oSK63y

— Esdoll (@esdolls) March 20, 2023