A private high school in the United States attaches great importance to sex education courses, and even showed students sex toys sex dolls in a small-scale event, which caused a lot of controversy on the Internet…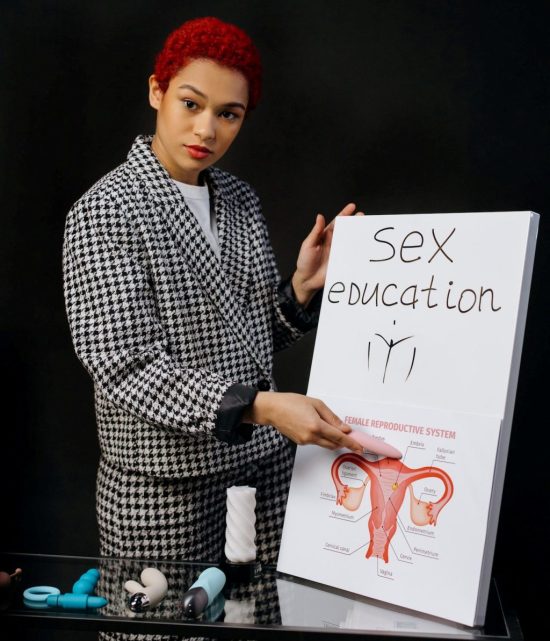 According to a reporter from the "Sun-Times": The sex education course of Francis Parker Middle School in Chicago, USA, mainly allows students to discuss current doubts about sexual health, and the teacher guides and answers these questions, such as reproductive health, puberty, scientific contraception and the age of sexual consent, as well as different sexual orientations, gender identities, and emotional expressions, and more.
A spokesman for Francis Park Secondary School said the sex education program hoped to enable students to develop "healthy and respectful relationships".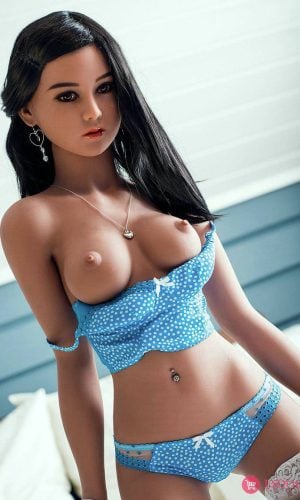 However, after a secretly recorded video was released on the Internet recently, the school was subjected to cyber violence.
The general content of this video is in a "sex education class", showing "female sex dolls" to high school students participating in the class.
The video was secretly recorded by a reporter from the well-known far-right organization "Project Veritas" posing as a participant in the meeting.
The New York-based far-right group Project Veritas is known for its undercover videos revealing the truth.
In response to this incident, the principal of Francis Park Middle School publicly responded: "In this event in the video, only six students participated, most of them were senior students, and they participated in an "LGBTQ+ sexual health organization" outside the school. The class lasts 30 minutes, and we have teachers from the school arranged to be present."
"In this course, professional healthcare experts are involved. Instead of exposing students to bad information online, experts can provide appropriate information in a deliberate way to help high school students clear their doubts about LGBTQ+."
What is appropriate "sex education"?
It is understood that Francis Park Middle School's "sex education curriculum" complies with the laws of Illinois, where Chicago is located.
In 2021, the state of Illinois adopted the Future of Sex Education—Curriculum Standards for Sex Education in Secondary Schools, developed by Eva Goldfarb, a professor of public health at Montclair State University. ) organization written.
According to Professor Eva Goldfarb, according to US national standards, "sex education" is a comprehensive education curriculum, which includes a discussion of LGBTQ identity. Sexual health and behavior become more closely linked as teenage children get older, she said.
Learn about puberty, sexual health, and contraception starting in middle school, according to American National Standards. While high school students continued with these lessons, they added discussions about "avoiding unhealthy relationships" and "inaccurate representations of sexual health and romance in the media."
Professors Eva Goldfarb (Eva Goldfarb) and Lisa Lieberman (Lisa Lieberman) have been engaged in "sex education" research for 30 years, involving sex education courses in schools in various countries and regions around the world. They found that in schools that offer "sex education courses" in accordance with the "Future Curriculum Standards for Sex Education", students are more tolerant, less prone to "homophobic bullying", more receptive to different groups, and less likely to have intimate partner acts of violence.
Student parents debate sex ed lessons with "sex dolls"
But is it appropriate to show middle schoolers sex ed lessons with "sex dolls"? This caused great controversy among the parents of the students.
Several parents of Francis Park Middle School told reporters that they understand and support the school's "sex education curriculum" and they believe in the professionalism of school education.
Stacia Garriott Kass has three children, two of whom attend Francis Parker Middle School. She supports the school's stance because she knows her youngest son is gay. "Sex education in a straight way didn't really work for my younger son," she said. "I would feel more at ease if he could learn about safe sexual health, including sex toys."
She told reporters that Joe Bruno, the "Parker Middle School Life Director" who appeared in this cyberbullying video, is deeply loved in Parker Middle School. He has worked hard for the school and the students for many years. Trusted by parents and students.
Alumni of Francis Park Secondary School also showed their support, with more than 100 Parker graduates dating back decades signing a letter of support for the school and denouncing cyberbullying "against our alma mater".
Elias Cepeda, an alumnus writer, and boxing coach, posted on social media, "I support my alma mater, so proud of my alma mater! The 'sex ed class' they teach is totally necessary Yes, nothing to be ashamed of."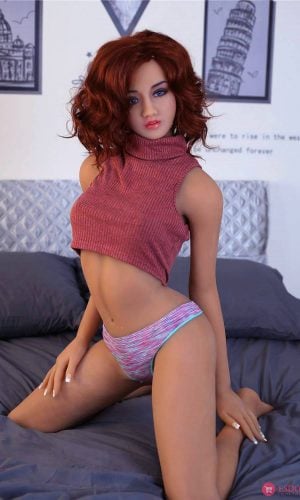 But some parents, who did not want to be named, told reporters that they thought it was inappropriate to have sex dolls in sex education classes for high school students.
Some parents posted on social media that items such as sex toys and condoms should not be present on campus. Teachers can let students discuss in class, but can't show students. Whether to let students see or understand sex toys should be decided by parents themselves.
"Let's say those aren't sex toys, sex dolls, let's say they're guns. I don't want schools teaching my kids this subject."
Sex Toys Sex Dolls and Parental Rights
Professor Eva Goldfarb, the author of The Future of Sex Education Standards, was unable to comment specifically on Francis Parker's "sex education class" because she hadn't actually seen it. However, she said displaying sex doll toys could have educational value. For many people, part of the emotional life of both sexes is about having fun, and it's okay to use sex toys as an aid.
Professor Eva Goldfarb said that if students didn't learn about gender health and safety in school, they turned to the internet or TV, or movies, which were difficult to control. However, sex education classes cannot include detailed descriptions of sexual intimacy.
Despite this, Professor Eva Goldfarb said parents had the right to exclude their children from "sex education classes". Illinois law gives all students and their parents the right to choose whether to receive "sex education."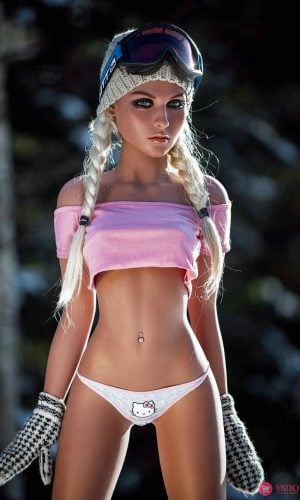 Stephanie Skora is the COO of Brave Space Alliance, an LGBTQ center. She believes that high school students need to know about sexual health and related legal knowledge.
Some high school students have not yet reached the age of sexual consent stipulated by law (16 years old in the United States), and they have had intimate sexual contact between the sexes when they are young, but they may not know that they have violated the law.