American fashion brand Rose In Good Faith released a trendy shoe in July, which attracted many media reports. This new product similar to Crocs (hole shoes) was developed in cooperation with sex toy giant Doc Johnson, using incomplete sex toys as raw materials.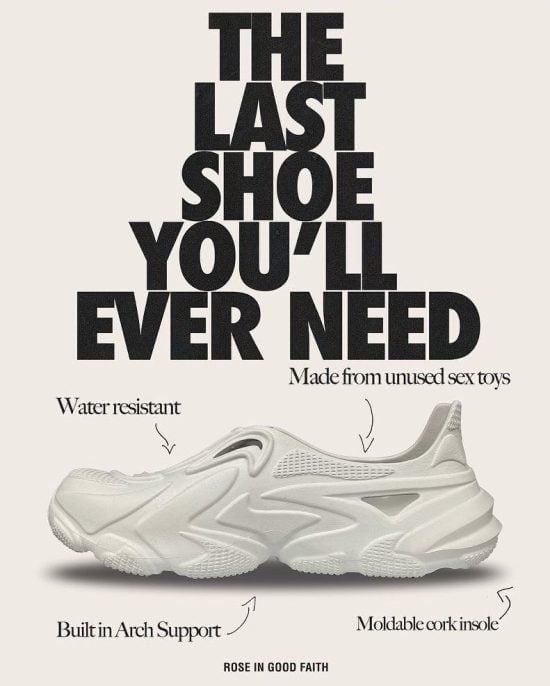 Rose In Good Faith, a trend brand that caters to rappers Billie Eilish and grunge, has teamed up with sex toy giant Doc Johnson to give new life to the mutilated dildos that have been eliminated from the production line. Rest assured, these sex toy mutilations have never been used.

This is the first tide shoe launched by Rose in Good Faith, named Plastic Soul. It uses the discarded TPE dildo on the production line to grind into small millimeter particles and then mixes with the current common raw material of sports shoes EVA (ethylene- vinyl acetate) foam is mixed and injected into the mold.

The Rose In Good Faith brand is headquartered in Los Angeles. The founder David Teitelbaum said that this trendy shoe took two years to develop, and the design was inspired by the Internet celebrity landmark in downtown Los Angeles, Blow The Broad. The footbed has a built-in raised arch, is fully waterproof, and can be worn to the pool for $130.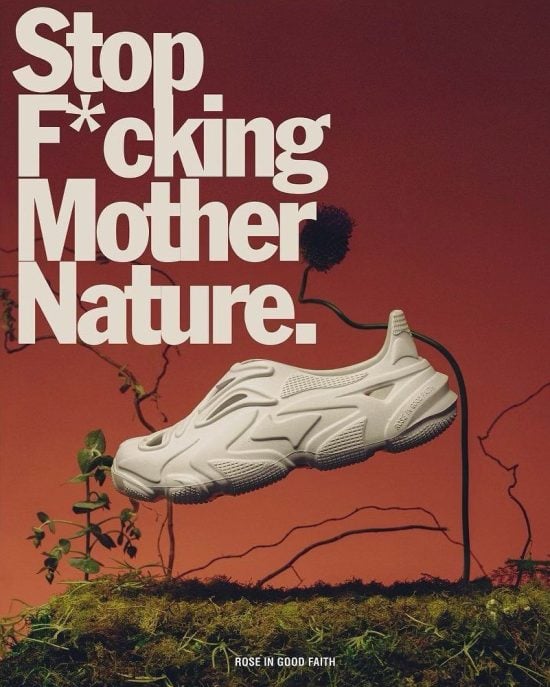 The Rose In Good Faith brand has long been known for collaborating with musical artists — like The Kid Laroi and Lil Peep on limited-edition products.

Chad Braverman, COO of sex toy giant Doc Johnson, said: "We are proud to partner with a pioneering fashion brand like Rose In Good Faith to promote a culture of sexuality through fashion and innovation. And we've created a shoe that's very environmentally friendly, and we hope these products can be rolled out around the world to help eliminate sexual health stigma and misconceptions."