Ece Tan, a graduate of Central Saint Martins (affiliated with the University of the Arts London, UK) designed the Happy Cow series of sex toys, insemination dildos, and breast massagers to make industrial animal husbandry more pleasurable.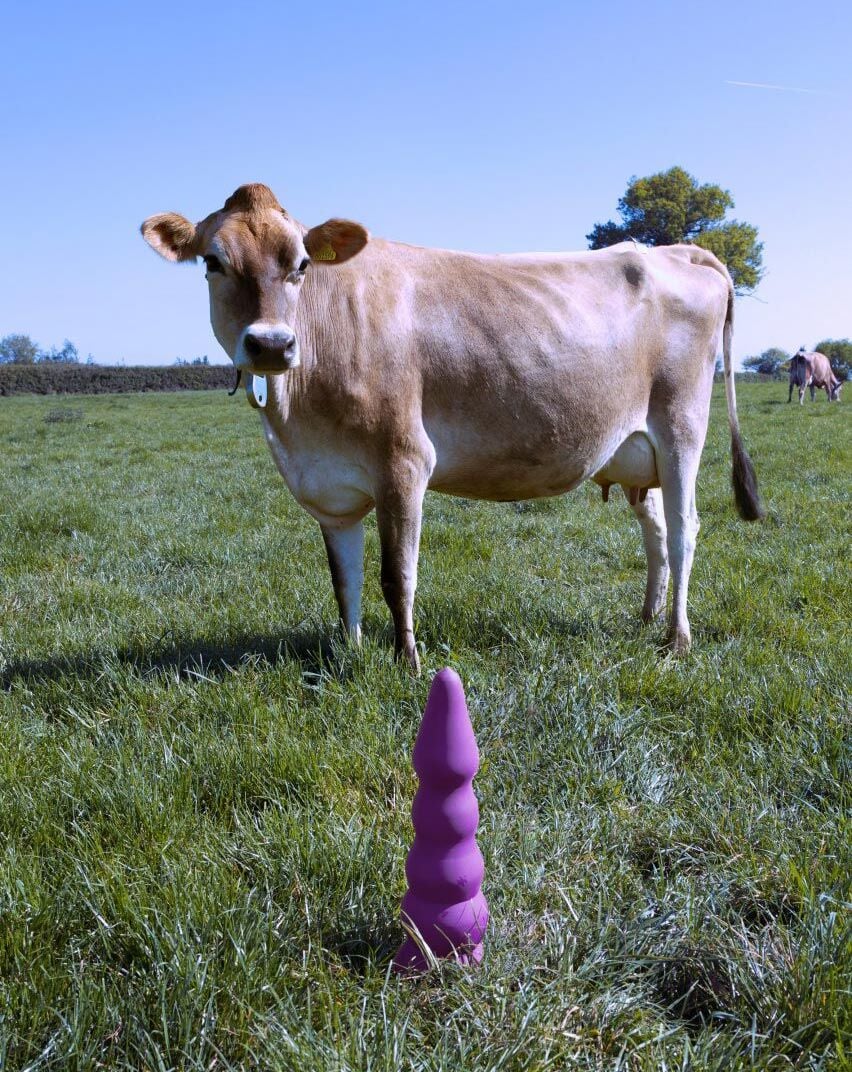 There are three products in this series, hoping to make cows experience pleasant feelings during milking and artificial insemination.
Ece Tan said that the various emotions that cows feel using these sex toys can also affect the quality of consumer products such as milk and cheese.
Ece Tan told reporters. "Maybe many people think that sexuality is unique to humans, but in fact, all mammals can experience sexual pleasure."
Some 86 percent of the UK population supports a law that recognizes the ability of animals to perceive emotions – animals can feel a variety of positive and negative emotions including pleasure, fear, and pain.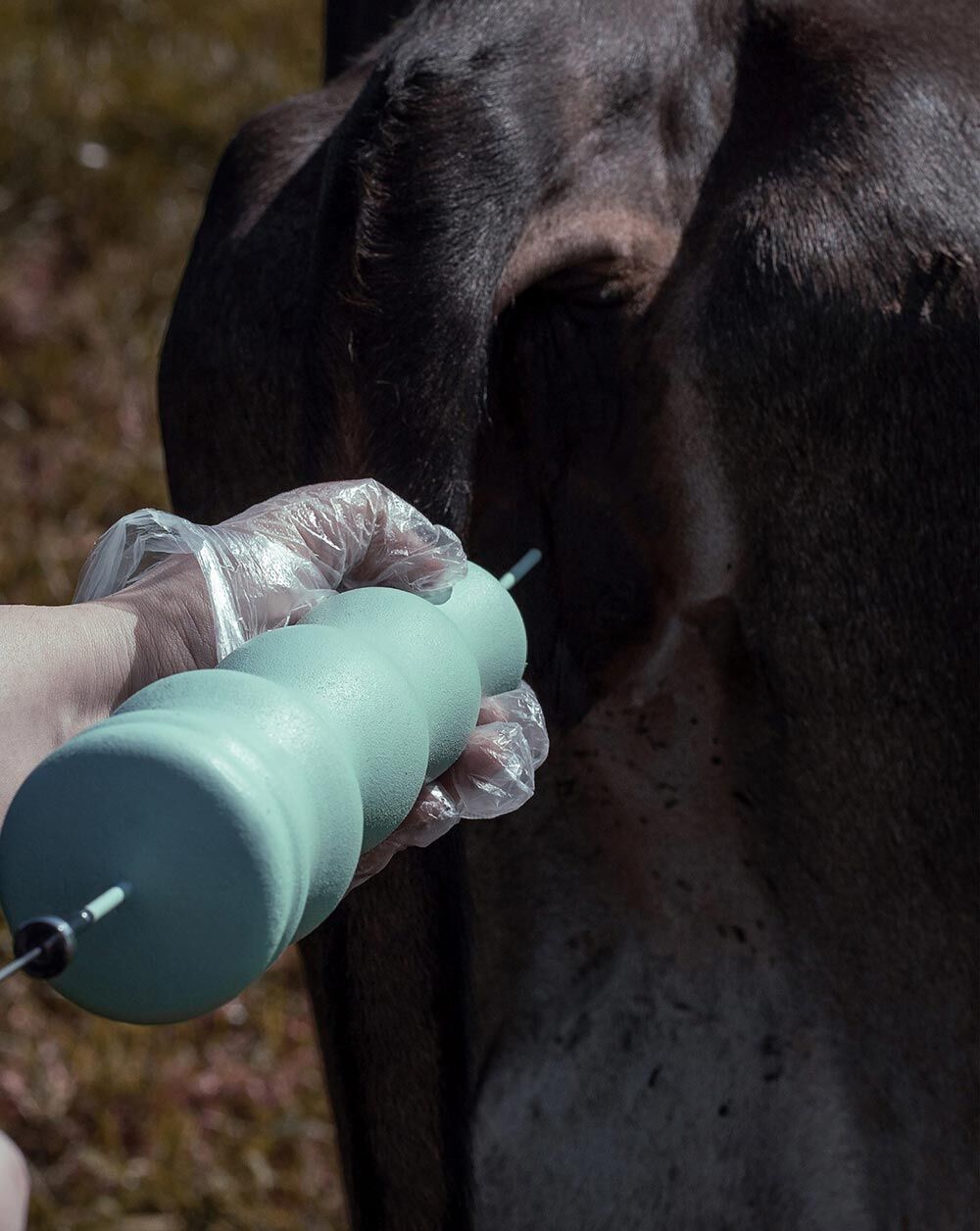 The Happy Cow project combines the silicone elements of the sex toy industry with traditional tools of animal husbandry, hoping to reduce the indifference and cruelty of industrial breeding practices.
Ece Tan said that it is conceivable that the cows are very disturbed during the breeding process.
"These sex toys are common visual elements in humans, making the cow experience more immersive for us humans."
"By eliminating distance, the Happy Cow project aims to bring the cow experience to a level that is more comprehensible to humans."
Happy Cow sex toy line: artificial insemination dildo, used on the rear of the cow (photo courtesy of Ece Tan)
Each toy design can be integrated into the normal operating procedures of a dairy farm. A huge, ribbed dildo was designed as an artificial insemination gun that dairy farmers used to impregnate their cows.
Usually, dairy farms use electrical stimulation or aircraft cups to collect bull semen and then inject semen into the cows to keep the cows pregnant and produce milk (the editor can't help but sigh: selfish humans, do you consider the feelings of cows?)
To make the milking process itself more enjoyable, Ejay designed a nipple massager that attaches to the pump to provide a gentler feel and protection to the breasts.
The third product in the Happy Cow series is a latex glove for veterinary examinations and artificial insemination designed to add threads, and particles (similar to threaded condoms) to increase the pleasure of the cow.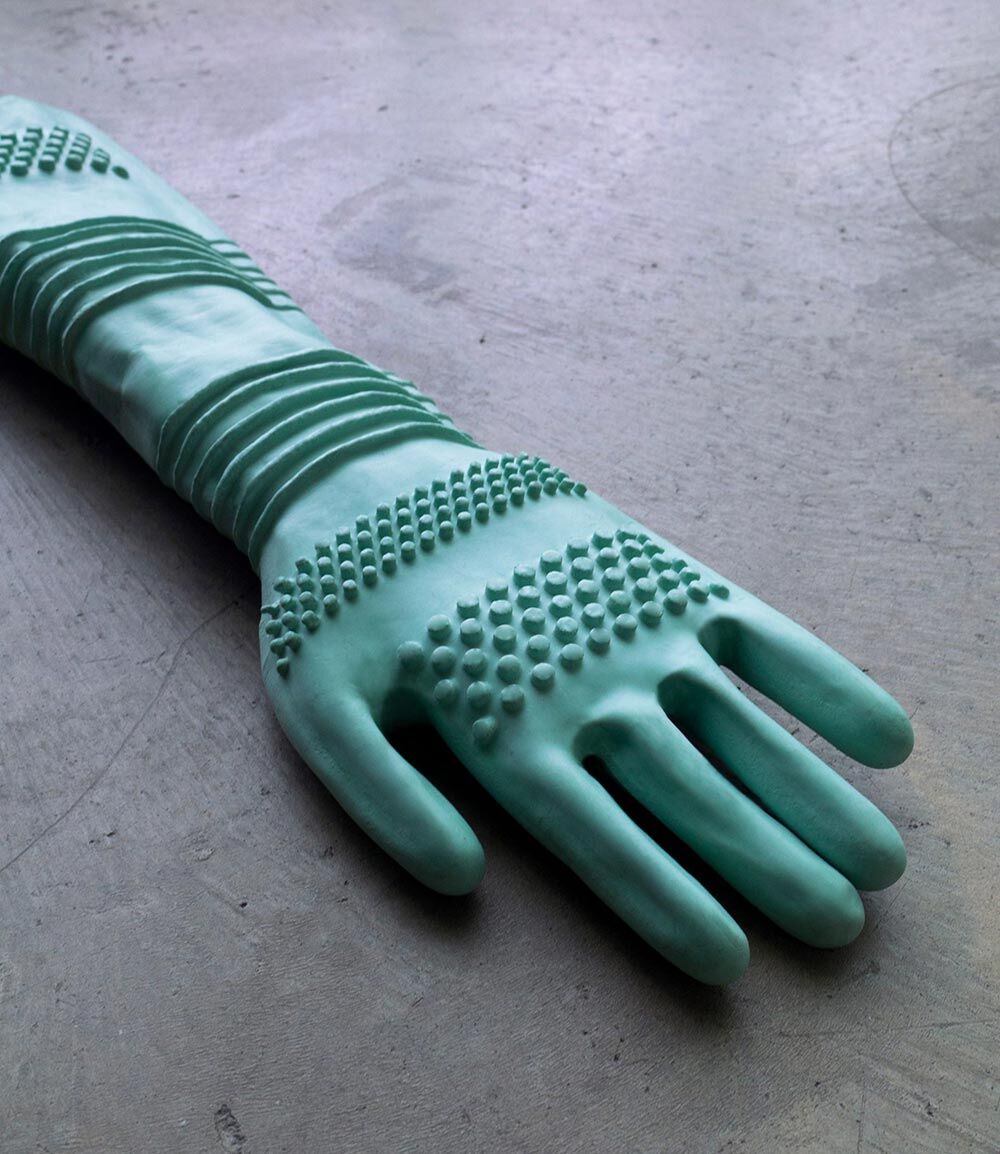 "If these products are accepted by the market, it will bring a revolution to animal husbandry and become a trend," said Ece Tan. "I hope that the 'happy animal husbandry, which is still imagined, can reduce human guilt."
"Also, we've been proving that these cow sex toys have no adverse effects, so if you insist on making cows happier, I believe the quality of milk and cheese will also be better."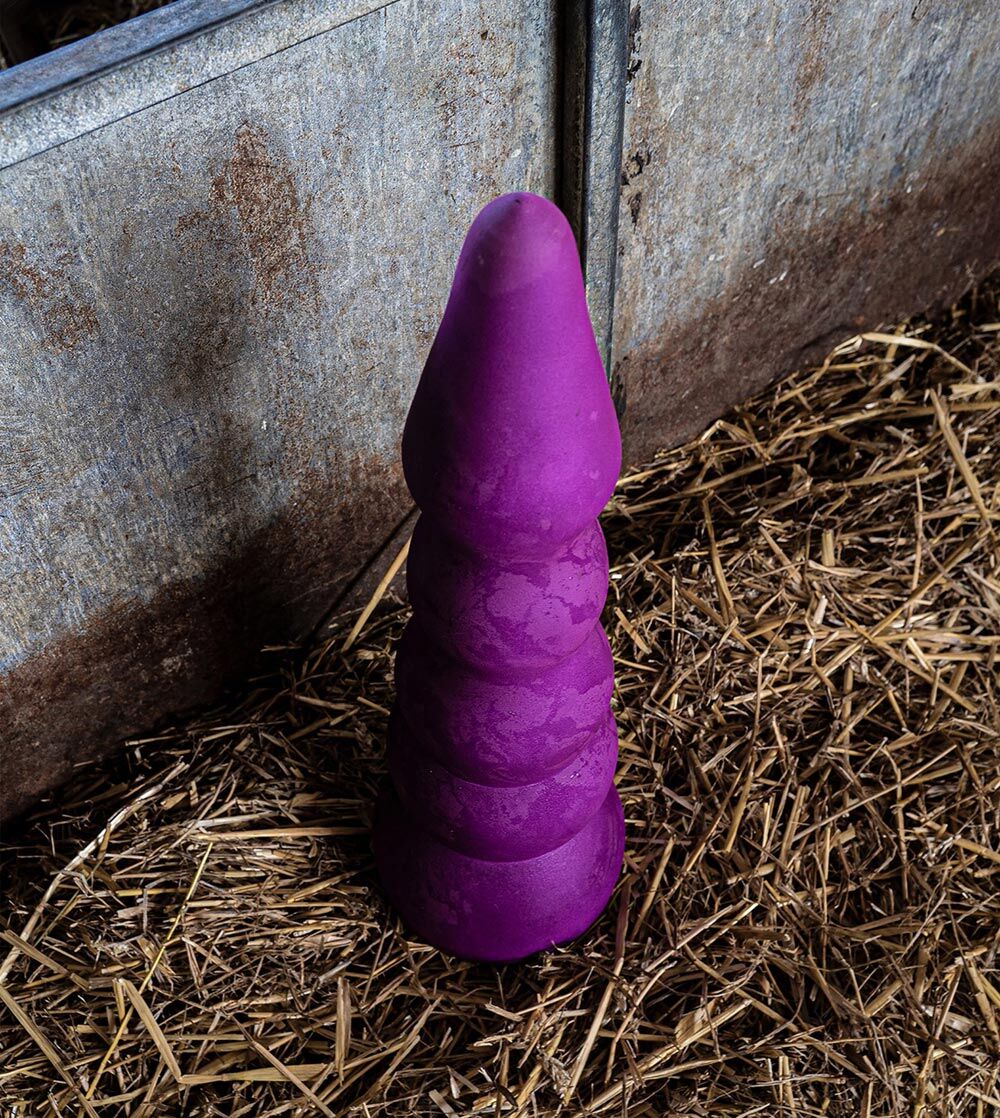 Happy Cow is one of the many design projects of Central Saint Martins in the United Kingdom. The three cow sex toys are made of silicone material, paying tribute to the traditional sex toy industry.