The well-known Canadian talk show "Jimmy Kimmel Show" talked about the news that a blaming neighbor hung a wooden box on a tree with colorful sex toys to express his dissatisfaction because of a dispute.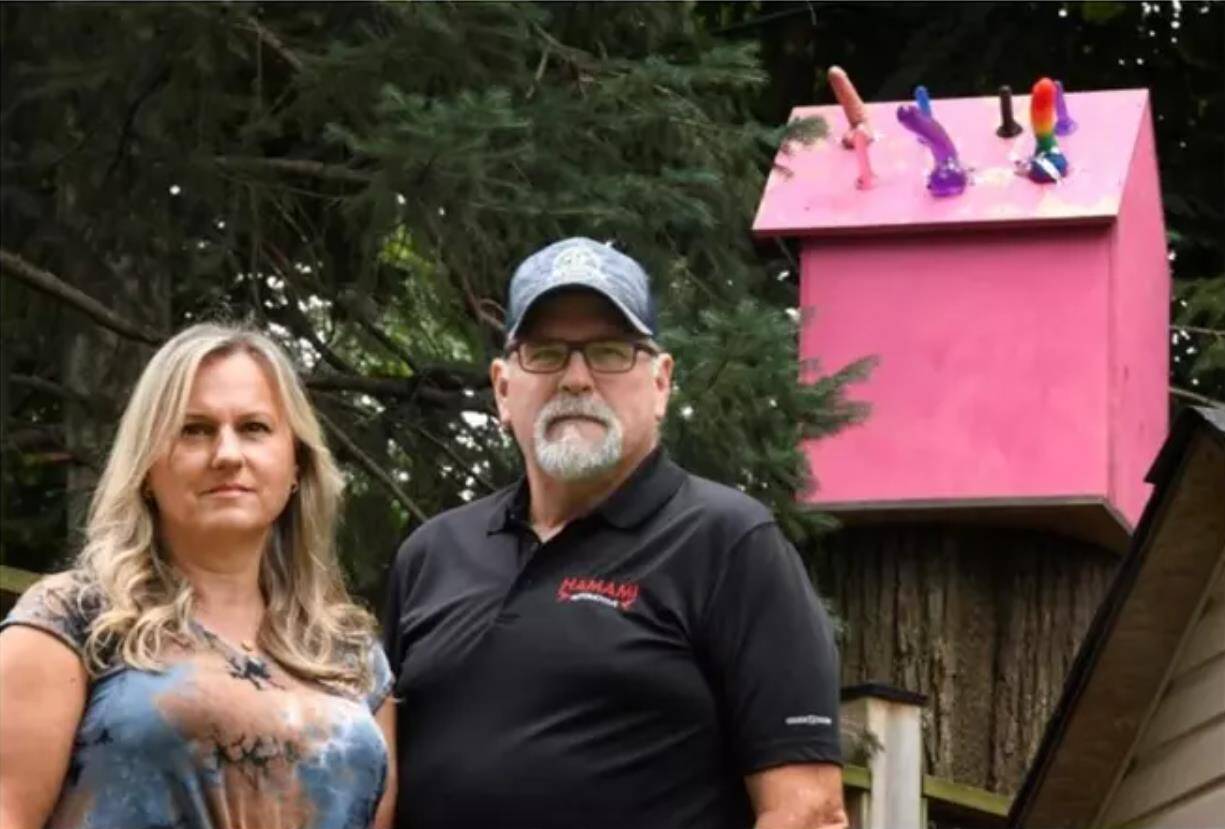 The Jimmy Show host said it was: 'the funniest way to provoke a neighbor ever'
Linda Lee, a resident of Burlington, Ontario, Canada, complained to reporters that she now faces a strange sight every morning. As soon as she opens the kitchen window, she sees a bright purple raccoon house on the opposite tree, with various colorful sex toys.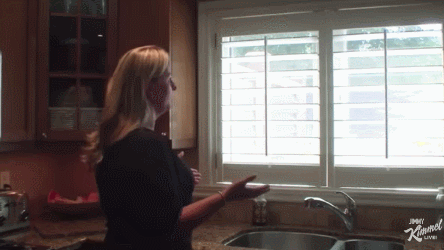 Linda said it affected the lives of their whole family. Recently, they hosted a family birthday party for a 91-year-old mother. The guests saw the sex toys in the yard, as well as their middle school son and daughter playing in the yard. To these sex toys too.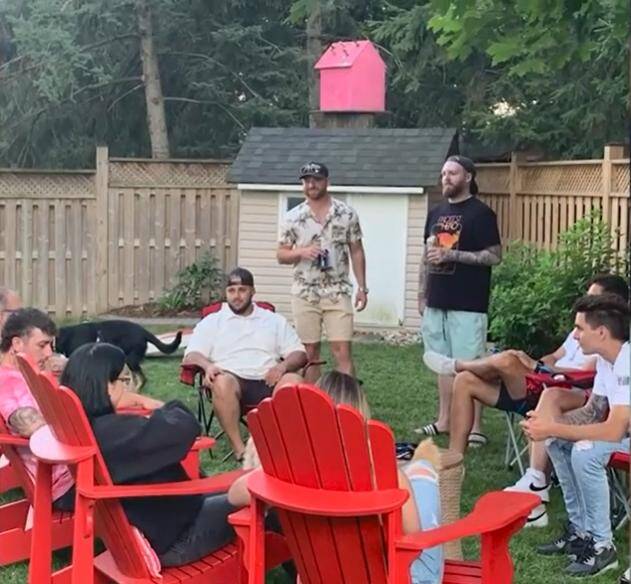 What exactly is going on? In early July, the local media CHCH TV reported on the neighbor dispute.
Not long ago, Linda Lee found that a large branch of a tree in the backyard of the neighbor Oriold's house had withered and split.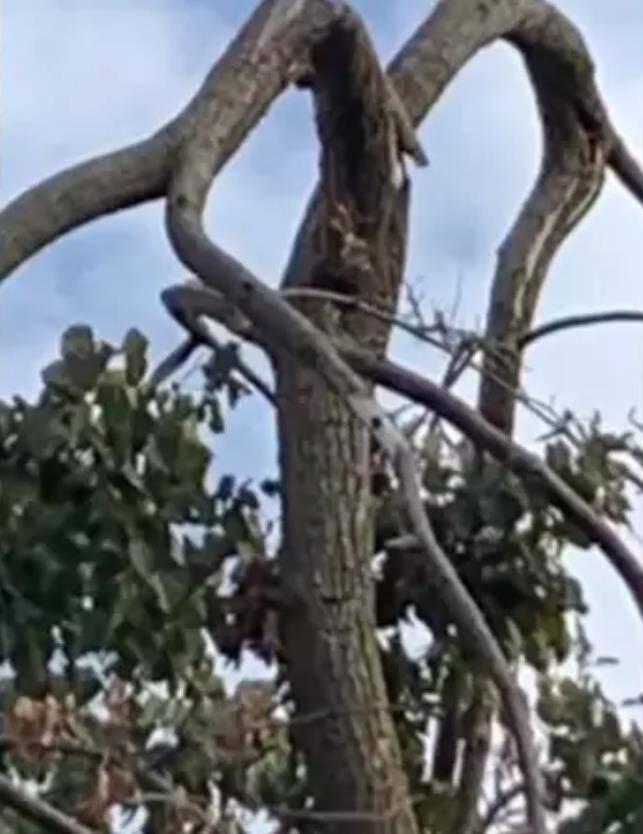 After communicating with his new neighbor Olid, he had not cut down the dead branches, so Linda called the government department hoping to solve the problem as soon as possible and eliminate the hidden danger.
The serious and responsible government department quickly sent someone to cut down the dead branches and charged Oriold for the tree cutting fee, which angered him!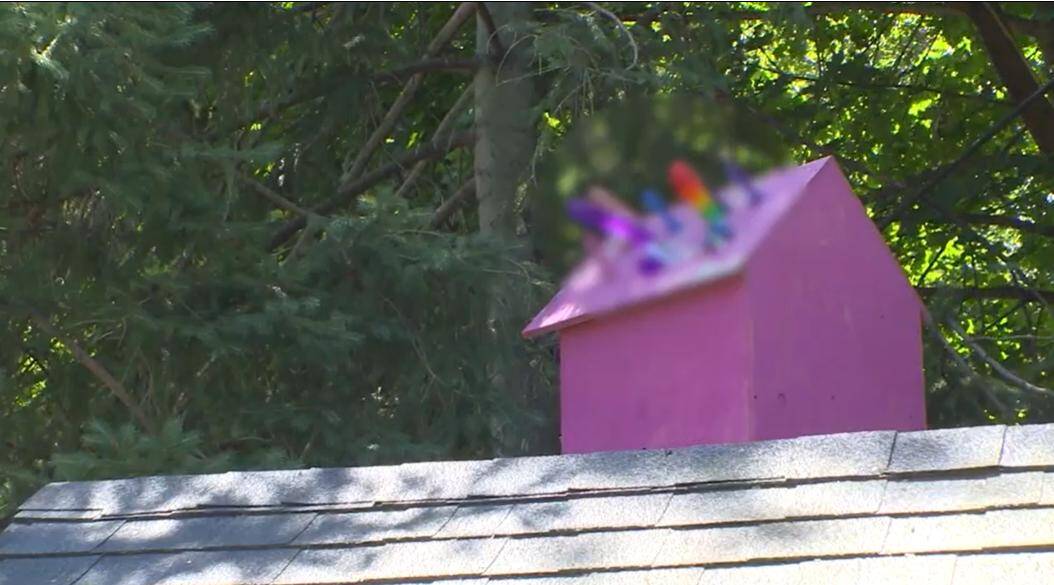 What happened next was that Olid hung a bright purple box from a tree in the backyard, filled with colorful sex toys.
Old deliberately placed the box in front of Linda's kitchen window, where you could see it just by looking out.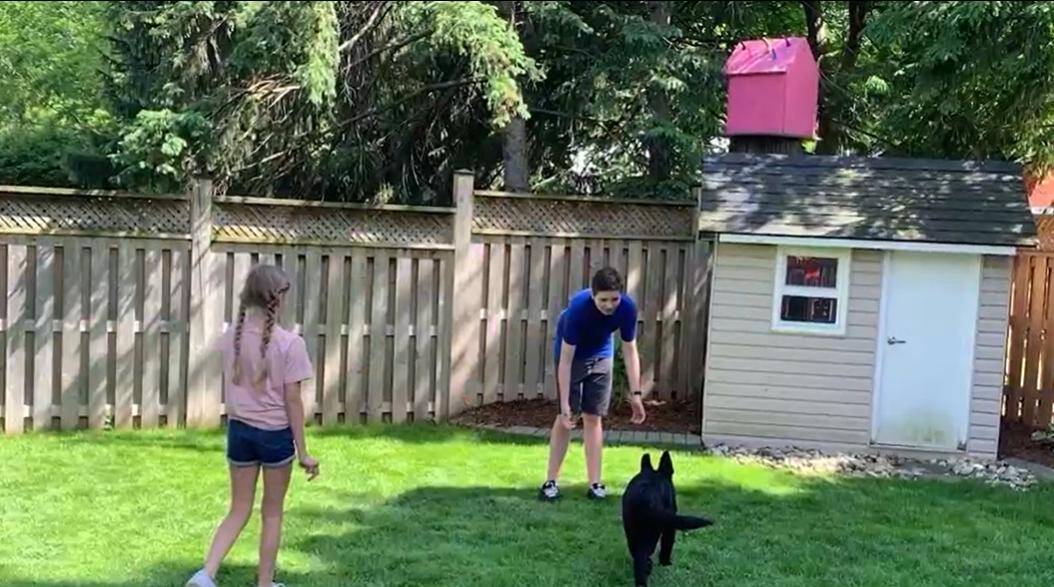 The "creative" neighbor Olid told reporters that he was "expressing dissatisfaction" by doing so. Because Linda's family could have communicated with him well, and he had already invited someone to estimate the tree felling, he did not expect the matter to be stabbed to the government department.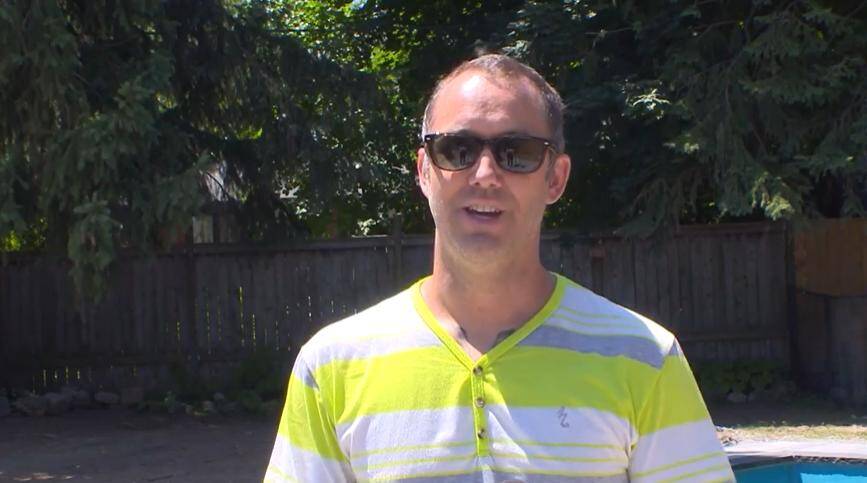 Linda told reporters that Olid did find someone to evaluate it, but it was probably because it was expensive, so it was delayed. And the price of the government department sending someone to cut down the tree is more than 400 Canadian dollars more expensive than Olid finding someone himself! As a result, he was so embarrassed that he came up with this trick.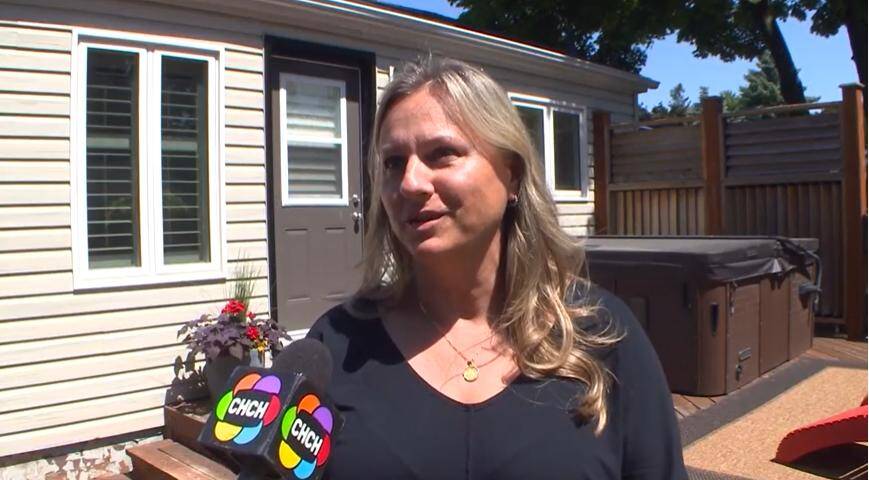 Linda contacted the government department, hoping to mediate the matter, but there is no result so far.
Neighbor Olid said he could take these weird toys, as long as the Linda family returned him the extra $400 and removed the surveillance cameras in the backyard.