Recently, a new advertisement poster by Airbnb UK, a global giant in the homestay industry, sparked controversy online as it featured adult toys. The advertisement depicted two band members lying on a bed in a room, with a large cow-patterned adult toy prominently displayed on the bedside table.
The featured homestay in the advertisement, "Margate Location House," is a retro-style standalone house located in Kent County, England. Known for its vibrant colors, it has gained some fame on the internet and is one of the popular Instagrammable homestays in the UK. It attracts many tourists for accommodation and even professional photographers and film production crews for shoots.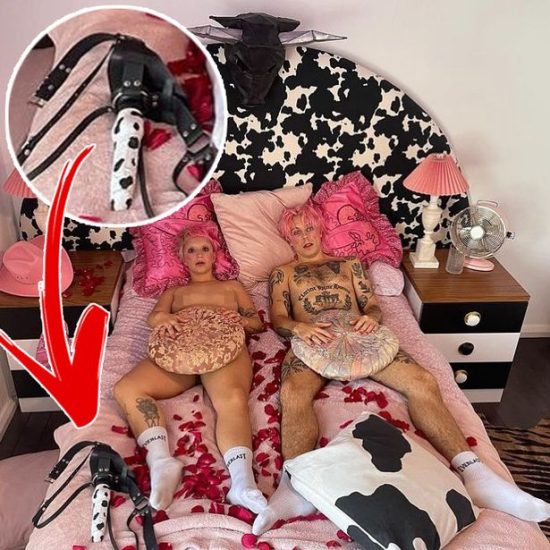 The exterior walls, stairs, and bedrooms of the homestay are adorned with bright lemon green and pink colors. Each room features vintage carpets with zebra or cow prints, which can be seen on the room's photos on the Airbnb social media account @margatelocationhouse. Additionally, there is a glass dining table surrounded by zebra-patterned chairs, a large zebra-print sofa, and a bathroom with pink subway tiles.
Typically, Airbnb's advertisements on social media showcase trendy influencers, fashion designers, or glamorous bikini models. However, a recent advertisement image left users astonished.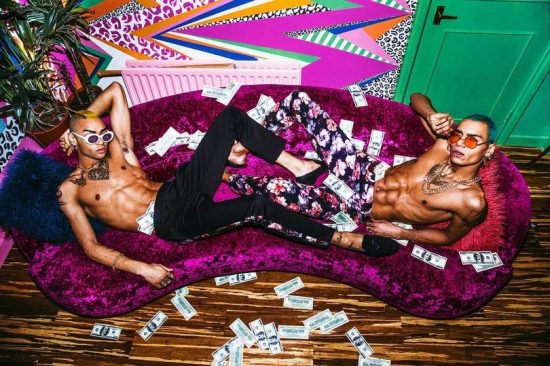 In the image, two members of the renowned British band "Pink Suits" were lazily lying on a cow-printed bed. Both individuals had bright pink hair and were semi-nude, wearing only socks and using pillows to cover intimate areas. Sharp-eyed users quickly noticed a large cowhide bondage-style adult toy placed by their feet, as well as cowboy hats, headscarves, and scattered rose petals.
The Pink Suits band is known for their style of "queer feminist punk rock and anger."
The host of this homestay, Amy Exton, has been recognized as a star-rated host on the Airbnb platform. The listing description states, "Margate Location House's set design was created by interior designer Amy Exton, fully reflecting her signature acid aesthetic."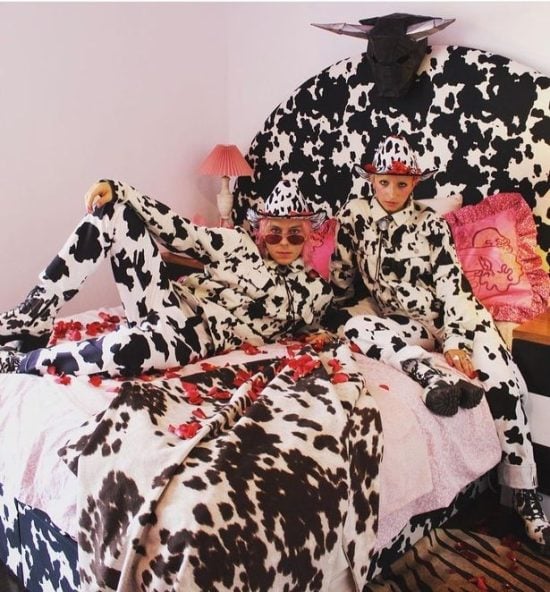 "This house is primarily used for fashion shoots, music videos, and film rentals, but it also attracts many tourists who come to stay out of curiosity."
"This house is brightly colored and is a popular attraction in Margate, England."
This building has a long history and was once a children's hospital, dating back to 1902.
As one of the distinctive homestay destinations in the UK, this controversial advertisement image has been featured in several magazines and newspapers.