An Asian man fell in love with a sex doll, and recently announced on Facebook that he "has a son" and shared a happy photo of a "family of three". This has aroused heated discussion and attracted many media reports.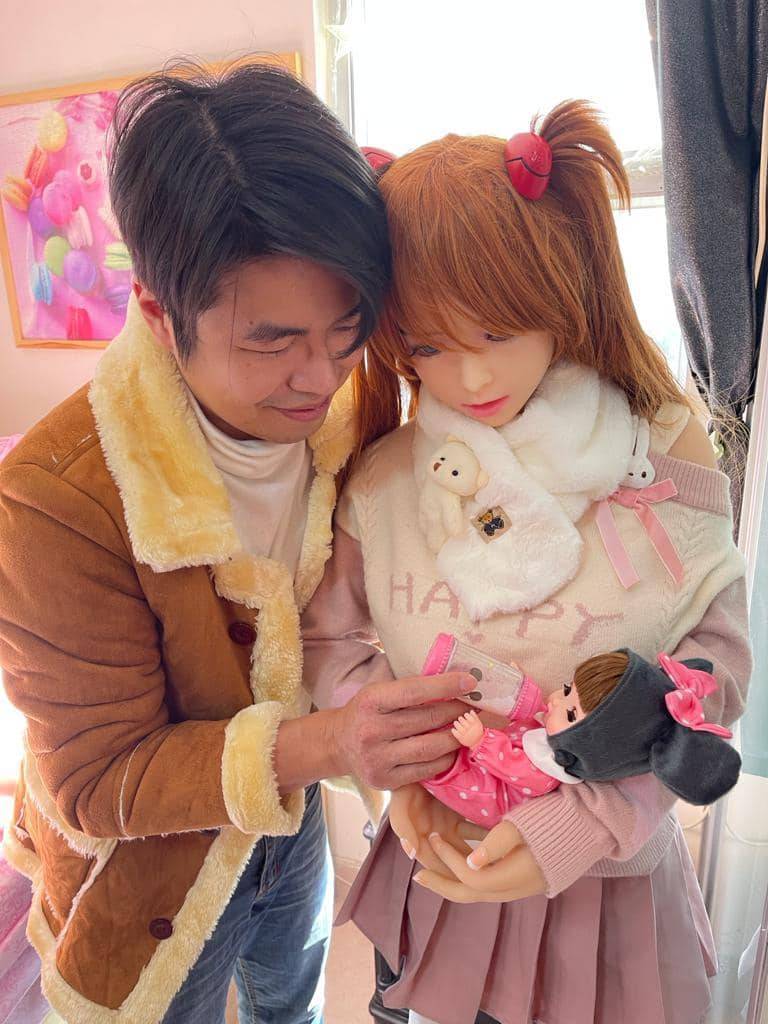 Asian man Xie Tianrong fell in love with the character "Asuka" in the anime "Evangelion" and bought this anime sex doll and named it "Miku". Xie Tianrong regards Miku as his wife. He always shares his daily life on Facebook and took many photos to show his affection. Earlier he even gave Miku an iPhone 12 Pro to show how much he loves the doll.
At the beginning of the year, he even announced the addition of a new "new member" to his family on Facebook. The child is a baby doll dressed in women's clothing. At the same time, he put up a photo of a family of three. It can be seen that Xie Tianrong's face is full of happiness, and the topic is no longer Few netizens also expressed their blessings.
In addition to arousing heated discussion among netizens, many foreign media rushed to report this news. Xie Tianrong also thanked the media for their concern on Facebook. He said that because the love doll is delicate and fragile, it should be maintained regularly; many people are quite curious whether he will have an intimate behavior with Miku, but Xie Tianrong claimed to have never thought about such a thing once. He said: "Don't talk about intimate behavior, I haven't even tried kissing. I'm afraid that the acidity of the saliva will hurt the skin of the sex doll."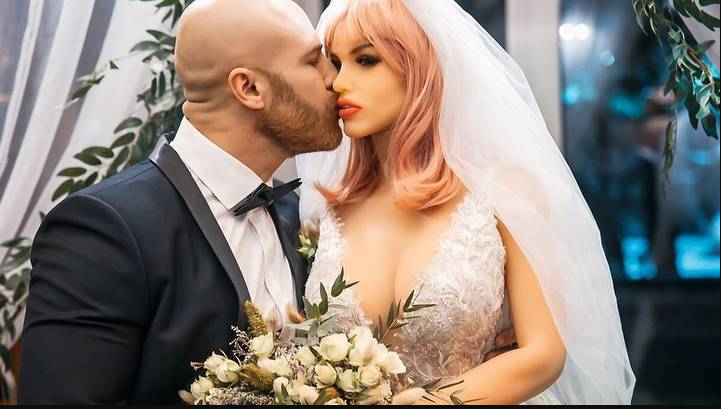 Not only Xie Tianrong but also an otaku Kenohiko Kondo in Japan married "Hatsune Miku" in November 2018, sparking discussion; in December last year, there was also a fitness trainer Yuri Tolochko (Yuri Tolochko) and sex doll Tamara who completed the marriage event in Kazakh. Also generously share the wedding scene on Instagram.