The pursuit of happiness is a universal human aspiration, and one of the most significant aspects of our lives where we seek happiness is in our relationships. In this modern age, unconventional relationships and lifestyles have become more visible and accepted. One such unconventional choice is the decision to live with a love doll rather than remaining in an unhappy marriage. This article explores the pros and cons of both options to help individuals make an informed decision about their own happiness and well-being.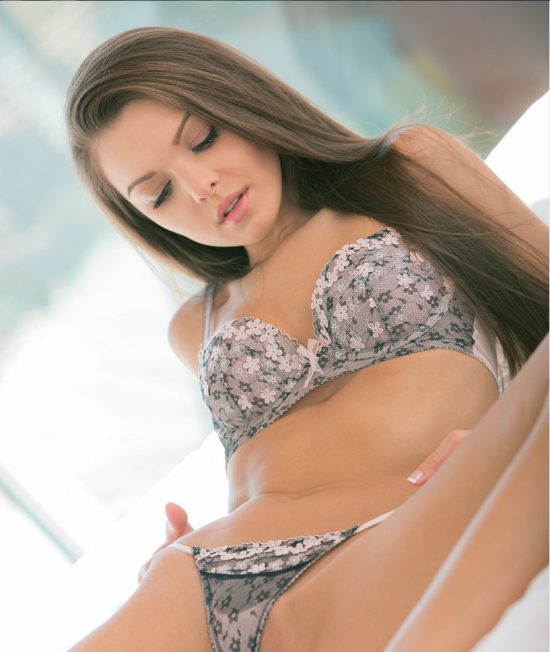 Living with a Love Doll
Love dolls, also known as sex dolls, have evolved significantly in recent years, becoming more lifelike in appearance and feel. For some, they offer a viable alternative to traditional relationships. Here are some aspects to consider when contemplating the choice to live with a love doll:
Freedom and Autonomy:
Living with a love doll provides complete freedom and autonomy over one's life. There are no compromises or sacrifices, and you can structure your life exactly as you please. This can be particularly appealing to individuals who value their independence and have personal goals and ambitions to pursue.
No Emotional Baggage:
Love dolls do not come with emotional baggage, past traumas, or complicated histories. In contrast to traditional relationships, there are no arguments, misunderstandings, or the need to navigate complex emotional dynamics. This simplicity can be a significant relief for those who have experienced difficult relationships in the past.
No Loneliness:
Love dolls can provide companionship without the complications of human relationships. Loneliness can be a severe emotional struggle for many individuals, and a love doll can help alleviate this by offering a sense of presence and companionship.
Control Over Intimacy:
With a love doll, individuals have complete control over their intimate experiences. There is no need to negotiate or compromise on sexual preferences and desires. This can be liberating for those who have experienced dissatisfaction or discomfort in previous sexual relationships.
Low Maintenance:
Love dolls require relatively low maintenance compared to human relationships. There are no birthdays to remember, anniversaries to celebrate, or family gatherings to attend. This can be a significant relief for those who find such obligations burdensome.
However, it's essential to acknowledge that living with a love doll is not without its drawbacks:
Lack of Emotional Connection:
One of the most significant drawbacks of living with a love doll is the absence of emotional connection. While a realistic love doll can provide physical companionship, it cannot offer genuine emotional support, understanding, or love. For many, emotional intimacy is a fundamental human need that cannot be fulfilled by an inanimate object.
Societal Stigma:
Society often stigmatizes individuals who choose to accompany with love dolls. Some people may face judgment, isolation, or discrimination due to their unconventional choice. This societal stigma can impact an individual's self-esteem and mental well-being.
Limited Social Interaction:
Living with a love doll may lead to decreased social interaction with other humans. Loneliness can still be a problem, as the doll cannot engage in meaningful conversations or offer emotional support during difficult times.
An Unhappy Marriage
An unhappy marriage is a situation where two individuals are together but find themselves in a state of constant dissatisfaction, conflict, or emotional distress. Here are some aspects to consider when evaluating the option of staying in an unhappy marriage:
Familiarity and Stability:
Remaining in an unhappy marriage provides a sense of familiarity and stability. Some people fear change and prefer the known discomfort of their current situation over the uncertainty of life outside the marriage.
Social Acceptance:
Society often promotes the idea of marriage as a desirable institution. Individuals in unhappy marriages may feel pressured to maintain the appearance of a stable family life due to societal expectations and the fear of judgment.
Financial Security:
Marriage can provide financial stability through shared expenses, joint assets, and support from a spouse. Leaving an unhappy marriage may lead to financial challenges, especially if one spouse has been financially dependent on the other.
Children and Family:
For couples with children, staying in an unhappy marriage may be motivated by the desire to provide a stable environment for their kids. Divorce can be emotionally challenging for children, and some parents may prioritize their children's well-being over their own happiness.
However, there are significant downsides to remaining in an unhappy marriage:
Mental and Emotional Health:
An unhappy marriage can take a severe toll on mental and emotional health. Constant conflict, emotional neglect, and dissatisfaction can lead to anxiety, depression, and a diminished sense of self-worth.
Impact on Children:
While staying together for the sake of children may seem noble, children can still be negatively affected by witnessing their parents' unhappiness and conflict. This can influence their own future relationships and emotional well-being.
Missed Opportunities:
Remaining in an unhappy marriage can prevent individuals from pursuing personal growth, happiness, and fulfilling relationships that they might find outside the marriage.
Lack of Personal Fulfillment:
Many individuals in unhappy marriages report feeling unfulfilled and unsatisfied with their lives. This lack of personal fulfillment can have long-lasting consequences on overall well-being.
The decision to live with a love doll or stay in an unhappy marriage is a deeply personal one, and there is no one-size-fits-all answer. It's crucial for individuals to consider their own values, priorities, and emotional needs when making such a decision.
While living with a love doll offers autonomy, simplicity, and freedom from emotional baggage, it lacks the emotional connection and support that many humans crave. On the other hand, staying in an unhappy marriage may provide stability, financial security, and social acceptance but can have detrimental effects on mental and emotional health.
Ultimately, individuals should strive to find happiness and fulfillment in whatever way aligns with their values and needs. It may involve seeking professional guidance, reevaluating the marriage, or exploring alternative forms of companionship. The key is to prioritize one's own well-being and take steps towards a happier and healthier life, whether that means living with a love doll or pursuing a different path.