The adult sex toy industry is booming at an unprecedented speed. According to statistics, in the past 2020, the global market value reached 500 billion US dollars, and one of the most expensive toys on the market is the sex doll.
These lifelike sex dolls are becoming more and more popular nowadays, beautifully crafted even as high as 100,000 US dollars. Sex dolls are not only popular, but experience halls where you can inspect sex dolls have sprung up all over the world. The American Channel 5 documentary "Adult Industry: Me and My Sex Doll" explored the world of these dolls in depth.
Dennis (pseudonym) owns three sex dolls, but his is a bit unusual. This single who has been married three times spent thousands of dollars on ES DOLL sex dolls. These dolls have beautiful faces and sexy white skin. They are Dennis's forever couple partners.
But Dennis, he has been collecting these life couple love dolls for the past few years, not for the purpose people imagined. He explained: "They are dolls, but I don't think so. This is enough for me. We will take pictures together. Sometimes I feel like betraying them. I know it sounds strange, but this is my thoughts."
When Dennis came home from get off work at night, he would hold his dolls and "talk" to them. He described the money spent on these dolls to buy a Mercedes-Benz luxury car.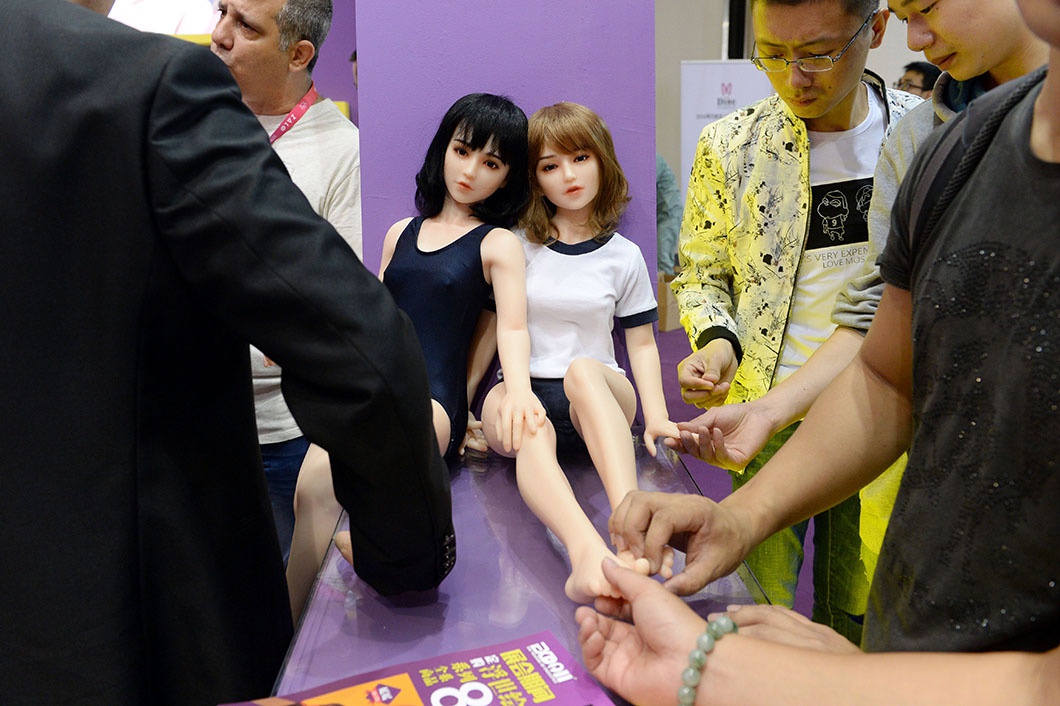 Dennis said: "I have always been interested in sex dolls, which are a kind of fetish. I find that its appearance is very expressive, and each different style seems to express some different stories to me. I have done Married three times, but having someone around makes me feel uncomfortable. I need my own space. They sit there quietly until we decide what to do together."
Each doll of Dennis has its own photo album and twitter, because he insists that each doll has its own personality. He said: "I don't want to be without them. They can give me a good hug, gentleness, and quietness. This is a comforting thing."
"I don't like falling in love. They changed my life. I have never been so happy."
Dennis decided to leave a portion of the heritage in his will to take care of the dolls when he died. He said: "I am ready to take care of them after I leave home. I can't let them be buried with me, it's like burying myself with your hands."
In the United States, Brick is a fan of sex dolls. He currently owns 5 dolls and regularly publishes videos on the Internet showing his dolls.
The 62-year-old said that in terms of flexibility, his age is already "very limited". He can only sit in the courtyard and bask in the sun. With a doll by his side, he seems not so lonely. Brick also has a strong view on the role of dolls in preventing social phobia and communication. He believes that if more people have access to dolls, then mental illnesses such as depression, anxiety and bipolar disorder will be greatly reduced.
"I think that if various frustrations happen in life, diseases can happen, but a doll can alleviate this situation."
A sex doll experience store in Finland provides people who want to buy sex dolls a first try. Reporters have visited the store for interviews. They are more curious, although somewhat critical.
They have an open mind and don't care what others think of them or their lives, because it is a different experience. Dolls may not be part of our lives, but we can happily tell ourselves that they have tried them.
ESDOLL is one of the main manufacturers of sex dolls. In addition to selling ordinary sex dolls, the sex doll factory also customizes them according to the wishes of customers. Every detail is the same as a real person, and 3D scanning can ensure that the subtle things on the model's body are accurately reproduced.
"Sex dolls will leave a mark, These realistic love dolls are very hot. The market will continue to expand and we are putting a lot of effort into this," ESDOLL said.