The ravages of the Coronavirus COVID-19 virus have had a fatal impact on the lives of tens of millions of people around the world. It has also affected the economies of many countries, prompting companies to consider measures to deal with the crisis.
A female owner engaged in the hotel industry in Hong Kong decided to face this problem in her own way. She decided to turn her hotel into a sex doll rental experience hall to deal with the bleak business caused by the epidemic. It is true that compared with other affected countries or regions, Hong Kong has far fewer cases of new coronary pneumonia, with 5238 currently recorded. However, the once prosperous and crowded streets are now empty because they have adopted measures to close the city and isolate them. At the same time, tourism bans have also been issued. It is expected that about 200 hotels will be closed due to tourist problems. In addition, over 300 hotels have been forced to close due to certain social unrest last year.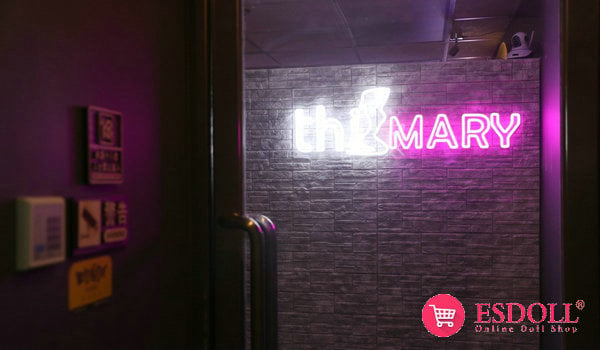 When a 15-room hotel was managed by a senior hotelier from Hong Kong, she taught how to turn it into a couple-themed hotel. She hopes to protect her business from a downturn by looking for sweet couples. However, the epidemic at that time had an adverse effect on her business, making it difficult for her to maintain it.
For this reason, Shirley (pseudonym) does not want to wait for the epidemic to end. With the help of a friend who sells sex dolls, she turned the hotel into a sex doll rental experience hall, because it is understood that sex dolls are adult toys that have gradually emerged in recent years.
  
Then, she discussed her business ideas with Li Huilin (pseudonym). The two became business partners, while Huilin was the developer of the love hotel booking app. The two realized that they would pursue a failed business model. As early as September 2018, a young man opened the first sex doll rental experience hall in Hong Kong. The man placed the rental experience hall in a 100-square-meter apartment in a factory building in Kwun Tong. The sex doll is placed in three rooms, and the rental fee for one hour is HK$500. However, two months later, he was seized for providing movies with pornographic themes and displaying sex dolls without a license.
Now, the sex doll rental experience hall has been completely completed. Customers can book rooms with different themes. The price of sex dolls ranges from 150 to 250 dollars. According to Shirley, she plans to hire another worker to help her clean up these 45 kg dolls. At the same time, in order to avoid legal troubles, Shirley will not provide customers with any film and television programs, and customers are not allowed to buy sex dolls.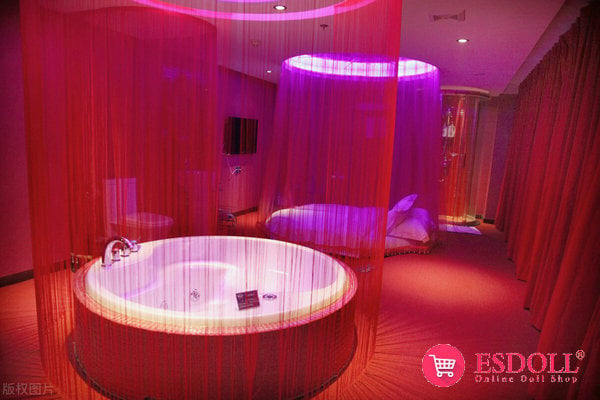 According to Shirley, Huilin told her that their market size is like a dark tunnel. If they don't sneak, they won't have a chance to know where the gold is.
Shirley knew that her business might be opposed by the public. However, there is nothing immoral about this, they just provide what the public needs without compromising public morals. She further pointed out that their target market is people who cannot interact effectively with the opposite sex and individuals who are interested in sex dolls.
Aware of the legal issues their business may face, Shirley and Huilin consulted a lawyer. The lawyer told them that their new company would not face any legal problems.
In addition, Shirley emphasized that they are only renting out rooms with sex dolls, not promoting pornographic services. She also publicly stated that she and Huilin are considering transforming other hotels to expand their business. However, Shirley knows that her expansion ideas may not have good results. If the public pressures her to stop furthering, then she will give up her expansion.
Hong Kong law allows some industries to be prohibited in the Mainland, and sex doll rental experience halls have been around for a long time in some other countries. In February 2017, a sex doll rental experience hall opened in Barcelona, ​​Spain. The owner claimed that it was the first home in the world. In September the following year, the controversial Li Bo opened the first sex doll rental experience hall in mainland China in Longhua, Shenzhen.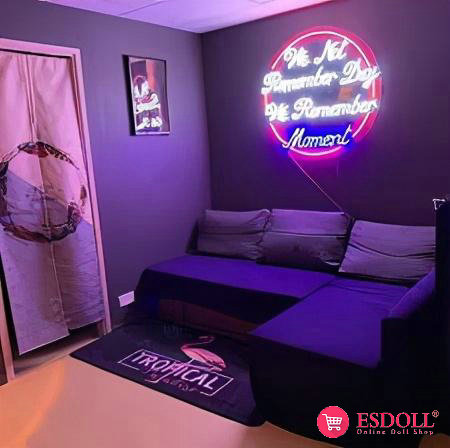 According to the barrister, the rental experience hall cannot be defined as a pornographic place, and he could not find any place that does not comply with the law. He believes that Shirley and Huilin provide sex dolls, not sex services. This cannot be considered illegal because no one knows what customers do with sex dolls in their rented room.
David Leung, the founder of the Hong Kong Hostels Association and a veteran of the hotel industry, said that Shirley's ideas are very creative. This is a good strategy when the hotel industry is currently facing difficulties. He further added that as long as Shirley's rental experience hall is legally registered, it is of course no problem as a business.