Shared bicycles, shared charging treasures, shared umbrellas, shared basketballs and even shared beds have all appeared, bringing the term "sharing economy" to the forefront and causing a fire. Under the east wind of the sharing economy, it seems that any industry has ushered in the opportunity of the Internet, which also includes "sharing friends, sharing women". But it is not a real girlfriend, but a TPE and silicone sex doll that simulates human beings. When it comes to "sex dolls", many people's impressions may still be at the stage of "inflatable dolls".
In fact, in recent years, "sex dolls" have become closer to real people in appearance and texture, generally referred to "silicon sex dolls" or "TPE dolls". This kind of doll is generally made of silicone or mixed material TPE, with a metal skeleton embedded in it, which can pose various "actions", which can be said to be "more vivid" and "more realistic". "sex dolls" have been in constant demand in the market, especially in 2020 when the epidemic is raging, the factory orders for making "love dolls" will double! These dolls are not only supplied to China but also exported overseas. Take Italy for example, It is said that the sales of "love dolls" at that time increased by 5 times compared with the same period last year. Sure enough, besides eating at home…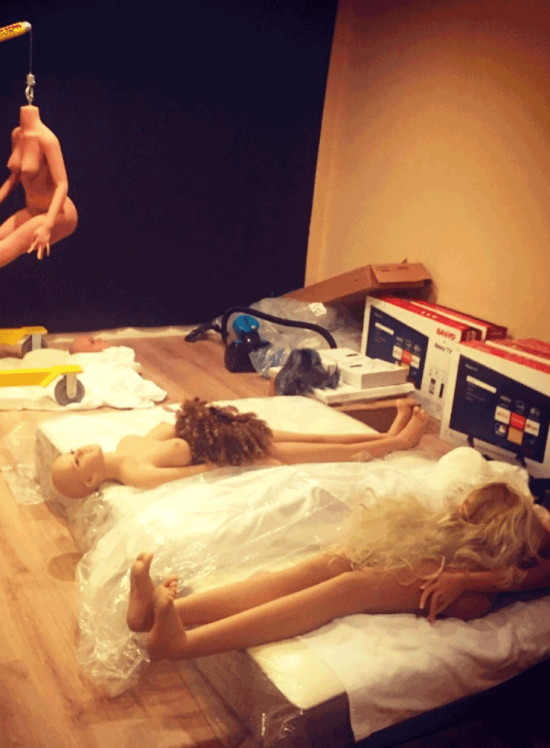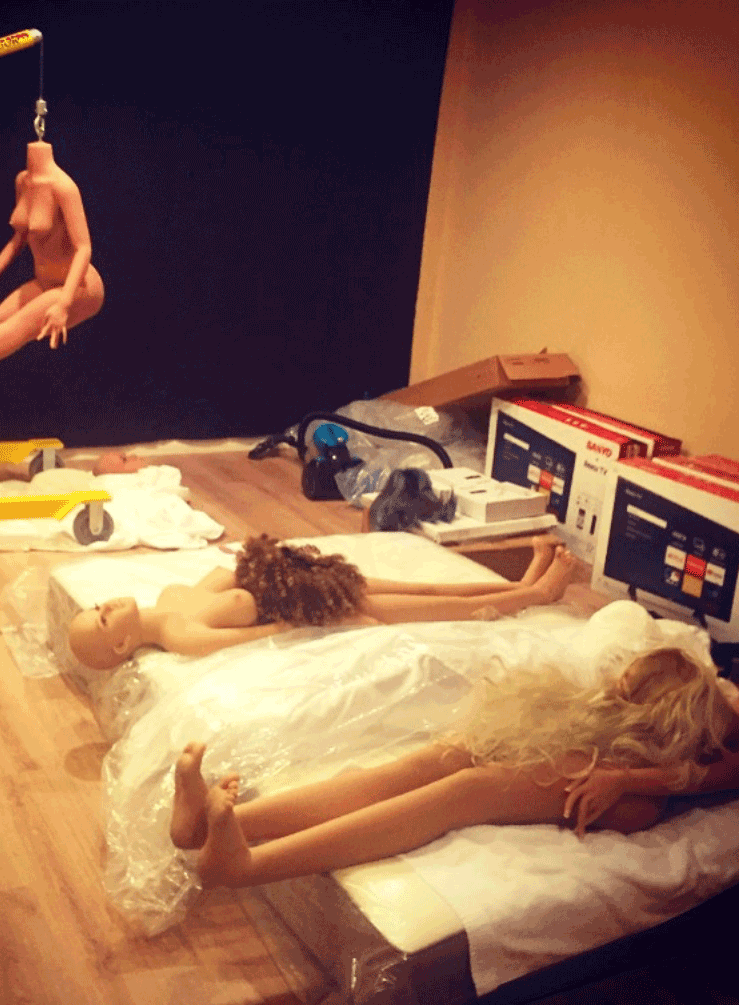 The surge in demand has also made many businesses is remind of business opportunities, and have launched the concept of "shared girlfriends". It is not difficult to find that "adult doll experience halls" have appeared in the public eye all over the country, and they have mushroomed and expanded rapidly, becoming a new industry. The biggest feature of these sex doll experience halls is that they all use realistic TPE & silicone sex dolls, and are equipped with condoms, lubricating oil, and sexy lingerie. They can configure specifically themed rooms according to clients' needs. The cost of this experience is generally 180-500 RMB.
Near the Foxconn factory in Longhua District, Shenzhen, a "sex doll" experience hall has been opened, with a price of 188 RMB per hour. When there are many people, there are 80 customers enjoy porn services by these sex dolls a day. When making an appointment, the staff will help you dress up sex doll, and then help you heat sex dolls with heating rods and a sound generator to simulate the real scene in all directions. Although sex service is a form of privacy, it does not hinder their popularity. Many experience halls even have to queue up to make an appointment to enjoy the porn service. Some people may ask: Is this illegal?
Because a lifelike sex doll is not a real person, but it is a sex toy, unless it involves illegal acts of damage during the experience process, it can only be regarded as an experienced product and does not constitute an illegal act. The reason why this kind of experience hall can rise is that it operates on the edge of illegality and has a large market demand among groups. Most of the customers are young to middle-aged people, including white-collar workers, ordinary workers, and college students…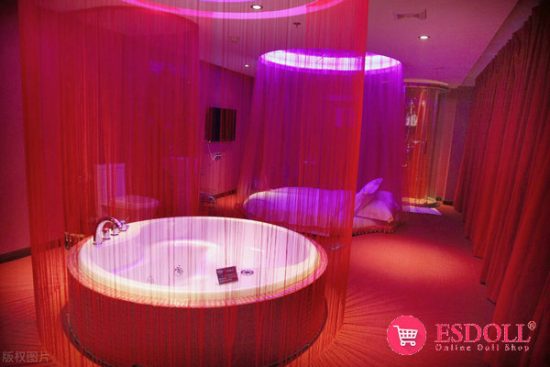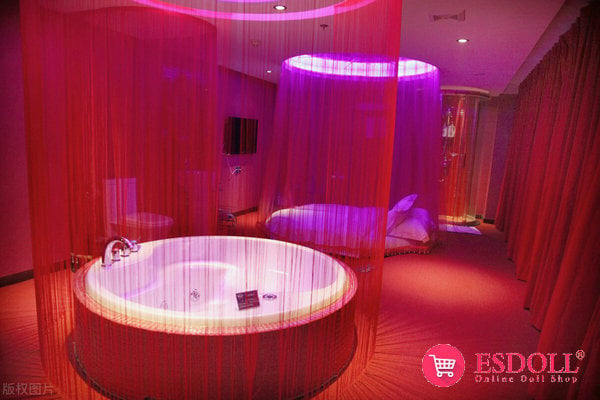 The owner of a sex doll shop said frankly that 80% of the customers in his shop are adult men aged 20-35. And this kind of experience hall, using a group buying software in Beijing, can find 242 such sex doll rental halls. From the perspective of social stability, these porn experience halls may be able to address the physiological needs of certain groups of people. It avoids uncertainties such as interpersonal conflicts, unwanted pregnancies, infectious sex diseases, and even criminal cases arising from rape, and it does avoid social conflicts to a certain extent.
However, there are health risks in sharing sex dolls. At present, no sanitation permit is required to operate such shops. These living sex dolls are all shared, and the difference in hygiene can be imagined.
If the industry is too irregular, whether it is the quality of sex dolls or sanitary conditions such as disinfection, the transmission of sexually transmitted diseases will be a big problem. There are also field investigations by two reporters. The last reporter marked it with a highlighter, and the next reporter went every few hours and found that the mark was still there, indicating that it had not been cleaned and the sheets had not been changed. If someone carries the virus on the way, it will be even more worrying and scary. When it comes to the health situation facing the sex doll rental porn service, let's talk about the scale of the adult products industry first.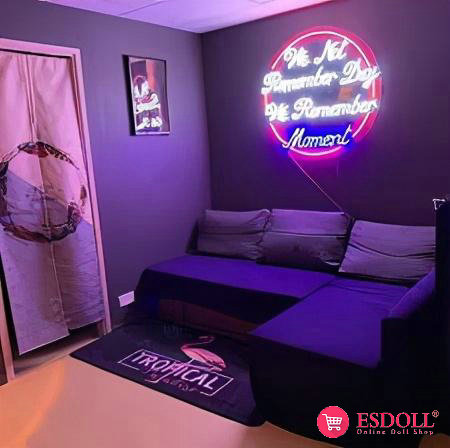 According to Technavio, from 2015 to 2020, the estimated market size of global adult products (excluding condoms) will grow from US$12.37 billion to US$16.31 billion, with a compound annual growth rate of 5.68%. Globally, the market size of recreational products is 2.3-2.8 times that of the condom market. Based on domestic and foreign data analysis, the current Chinese condom market size is between 10 billion and 20 billion, and the estimated size is about 1.8 billion US dollars. In 2015 alone, more than 13 entrepreneurial projects in the adult product industry received more than US$700 million in the financing, the largest of which was as high as US$300 million.
The rental business of human sex doll experiences is a huge business opportunity in the market. With the help of science and technology, it will develop by leaps and bounds. Judging from the current situation and prospects, it is relatively optimistic and can be expected. But the most important thing is that if you want to develop in the long run, you must do a good job in health and hygiene!