Condom giants began to "winter". The sales of Kangle, the world's largest condom manufacturer, fell by 40% in two years. The Chinese condom brand Jissbon was sold by the parent company, and Gaobang's parent company was also acquired; many companies turned around and started production. Gloves. At the same time, sales of sex toys, including aircraft cups, vibrators, and silicone&TPE sex dolls, have soared. What happened in between?
Contrary to everyone's expectations, condom sales growth has stalled.
Falling sales of condom giants have sounded alarm bells for the industry. Not long ago, Karex Berhad, the world's largest condom maker, disclosed that its sales had fallen by 40% in the past two years.
Kangle is a condom manufacturing company in Malaysia. It produces about 5.5 billion condoms each year, accounting for one-fifth of the world's total condoms. It produces products from well-known brands such as Durex, ONE, and Neurosci.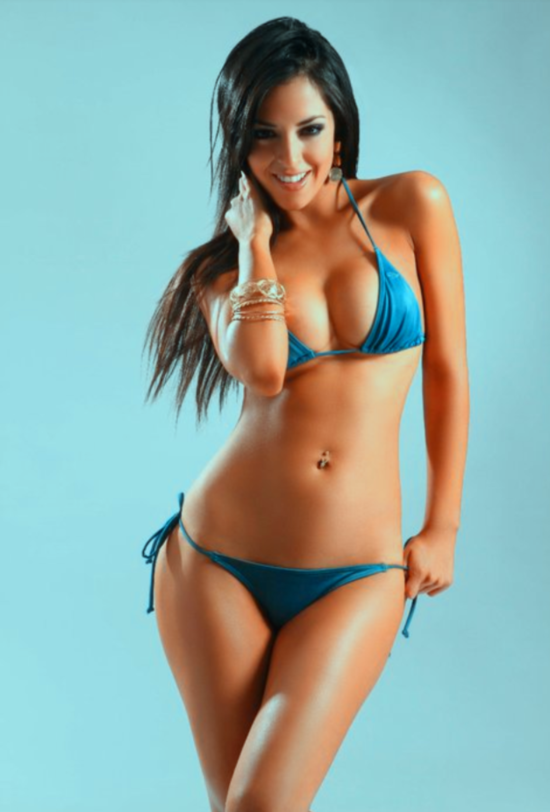 In the early days of the outbreak two years ago, the company optimistically predicted a "double-digit" surge in demand for condom merchandise. But the reality has been obscured. At the beginning of 2020, its three factories in Malaysia were temporarily shut down. At that time, it was rumored that "the global shortage of condoms reached 100 million". But the reality is that in fiscal 2020, Kangle posted its first loss since listing in November 2013; its shares on Bursa Malaysia fell nearly 50% during the year.
Other condom companies are facing the same dire situation.
In May 2022, CPR GmBH, the manufacturer and seller of one of Russia's best-selling condom brands "VIZIT", filed for bankruptcy. The company has produced more than 200 million condoms each year and sold them to many countries.
The brand Jessbon, which often appears on supermarket shelves together with Durex, has seen its revenue drop from 1.928 billion yuan in 2019 to 1.758 billion yuan in 2020, so that the brand's parent company, known as the "No. 1 condom in China" At the end of the year, Renfu Medicine, known as the "stock", "sold it down" at a price of 200 million US dollars.
Industry data show that from 2020 to the present, more than 40,000 condom manufacturers in China have written off, an average of 17,300 per year, much higher than the 14,987 cancellation data in 2019.
But in contrast, sex toys that are adult products like condoms, including airplane cups, vibrators, sex doll torsos, love dolls, and other products, have seen a surge in sales during this period. What's going on in this? Can the sex toy business usher in spring?
Why has condom sales growth stalled?
According to media reports, when Kangle's factories stopped production in 2020, Jiang Zhiming, general manager of Nos Technology, also judged that there would not be a shortage of condoms in the Chinese market, although some supermarkets were "hard to find a set" due to the obstruction of transportation in the early stage of the epidemic. However, with the resumption of production and work of most enterprises and the full recovery of the transportation industry, the condom supply market will not experience great fluctuations.
After all, staying at home during the epidemic has made couples spend more time together. Coupled with the favorable three-child policy, all favorable conditions have been assembled, so that everyone thinks that the sales of condoms in the past two years should usher in a blowout. However, it just didn't follow the plot that everyone imagined.
Why don't condoms sell well?
"Southern Weekend" quoted Sexologies' report "The Impact of COVID-19 on Sexual Life", saying that before the epidemic, people had sex 4.4 times more frequently than during the epidemic. The report pointed out that all animals have the innate ability to protect themselves, and the protection of life is far stronger than the desire to reproduce; therefore, people feel death anxiety during the epidemic, which reduces their desire to have intimate relationships with others.
In addition, a fact that subverts some people's perception is that nearly half of the use of condoms occurs outside the home. A number of industry insiders told Caijing World Weekly, "There are not many cases of condom use between husband and wife, but there is a habit of promoting condoms. More condoms are used in service industry scenarios."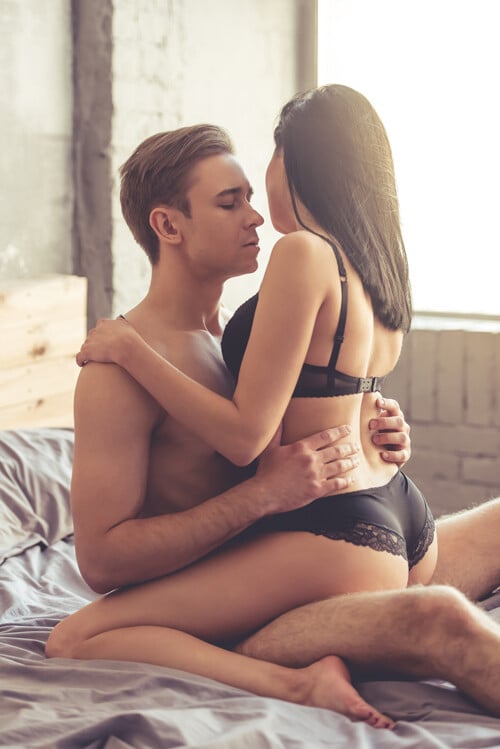 But Lilac Garden once quoted the content of authoritative foreign medical journals to say that in addition to sexual behavior between husband and wife, casual sexual behaviors such as sex and dating are decreasing during the epidemic. It also reported that an online survey of nearly 500 Chinese male and female consumers between the ages of 18 and 45 showed that 44% of those surveyed said they had fewer sexual partners, and 37% said that Decreased sex life. The reason for this is probably due to the influence that most young Chinese live on their parents.
A person in charge of Recreation also said that when hotels and motels were closed, the demand for condoms fell; in addition, during the epidemic, governments also significantly reduced the amount of condom distribution.
Condoms consumed in such scenarios are mainly sold through offline channels such as supermarkets, convenience stores, and chain pharmacies. During the epidemic, consumption in such places has also been affected. Taken together, these may explain the decline in condom sales in recent years.
The growth of condom sales has stagnated, and manufacturers have ushered in the fate of "selling themselves".
In June of this year, "Mask King" Steady Medical issued an announcement, announcing that it had acquired 100% equity of Guilin Zizhu Latex Products Co., Ltd. (hereinafter referred to as "Guilin Latex") with its own cash of 450 million yuan. Guilin Latex is the parent company of "Gaobang" brand condoms.
After the revenue in 2020 dropped by about 200 million yuan from the previous year, the condom brand Jissbon was also "abandoned" by its parent company.
In November 2020, Renfu Pharmaceutical announced that its subsidiary, Renfu Singapore, plans to transfer 40% of the equity of Le Fusi Group to Hillhouse Capital at a price of US$200 million. The "Jessbon" brand is operated by the Lefors Group.
Two years after the establishment of Renfu Medicine, in 1998, it participated in the establishment of Jissbon (Wuhan) Sanitary Products Company. In 2001, after the official launch of Lisbon, it reflected the super earning ability. According to reports, at the end of 2005, Jissbon's net assets were about 60.1879 million yuan, and the net profit could reach more than 30 million yuan. Since then, Renfu Medicine has sold the Jissbon brand to Australia's Ansell Group (Ansell). However, in 2017, Renfu Medicine spent another US$120 million to re-acquire 54% of the shares of Jissbon, bringing it back under its umbrella again. The previous Jissbon, which was also booming under the operation of Ansell, once won more than 25% of the market share in China and ranks among the high-end condom brands together with Durex, Okamoto, and other brands.
It is worth mentioning that, in addition to Lisbon, Le Fusi Group also operates a number of well-known condom brands such as Lifestyles, ZERO, Manix, Unimil, Blowtex, SKYN, etc. The definition is the second largest in the world.
But just three years later, Jissbon was sold again by its parent company. Renfu Medicine stated that the company will develop its core business around narcotic drugs, psychotropic drugs, hormone drugs, natural medicines, and other product lines in the future, and focus its gender health business on the research and development, production, and sales of gender health-related drugs.
According to the agreement, within three years after the signing date of Jissbon's Equity Transfer Agreement, Renfu Medicine cannot be engaged in the manufacture and sale of condoms and sex toys. Some investors believe that this almost announced the complete abandonment of the condom business by Renfu Medicine.
The outside world has speculated about this. However, most views believe that Renfu Pharmaceutical's move should be related to the sharp decline in Jisbon's revenue in 2020. Although the gross profit margin of Renfu Pharmaceutical's condom segment in 2019 was 59.45%, much higher than its main business of medicine and pharmaceutical revenue, as of the last equity sale, the condom segment accounted for less than 10% of its total revenue for many consecutive years. The market performance of condoms is not good, and Renfu Medicine has also decisively taken "slimming" measures again.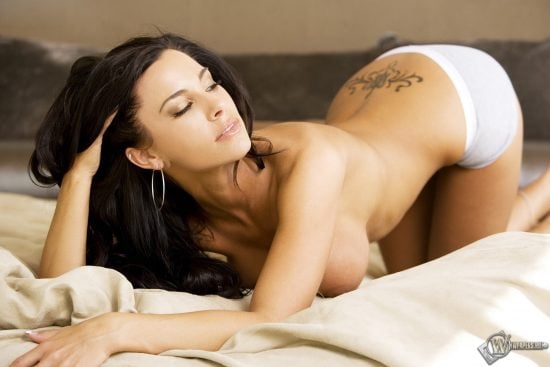 In order to make up for the losses, various condom companies have started the transformation. Since the raw material of condoms is mainly natural rubber, the use of latex gloves of the same material has become the main transformation direction of many companies.
Kangle has planned to start production of glove-related products in Thailand in the middle of this year. Among Chinese companies, Guilin Hengbao Health Protection Co., Ltd., the parent company of the representative brand "Sexy Condom", has built 15 medical glove production lines as early as last year. The company has already started planning for an IPO and wants to become the "first stock in China's latex industry".
Guilin Latex, which was acquired by Steady Medical, mainly includes latex products such as medical latex surgical gloves, medical examination gloves, condoms, etc. In 2021, the company's revenue is 320 million yuan, with a net profit of 51 million yuan, about 55% of which is derived from Medical latex surgical gloves. And Steady Medical also took a fancy to its production capacity in low-value medical consumable products such as medical gloves.
Sex toy sales soar
An interesting phenomenon is that while sales of condoms, which seem to be "just needed" in life, have declined, sales of other sex toys have grown rapidly in recent years.
The 2020 adult product data displayed on the Jingdong platform is analogous to the overall sales trend of family planning, functional, and sex products in the three years from 2018 to 2020. Among them, sex products are firmly at the forefront, among which men's aircraft cups and women's vibrators are especially popular. In 2020, just half an hour after the opening of "Double 11", JD.com's health and family planning sex medical devices ushered in a blowout growth in sales, of which the turnover of sex toys increased by 200% year-on-year.
According to JD.com data, also in 2020, the sales volume of silicone dolls in China is about 600,000, with an average of 50,000 per month; about 2 million are sold in the global market. In 2015, the number of silicone dolls sold a year was only 150,000. Several adult doll factories in Guangzhou have revealed to the media that during the epidemic in recent years, the number of orders for adult dolls has doubled, and 80% of the products have been exported to the European, American, and Japanese markets.
According to iiMedia Research, the size of China's sex toy market exceeded 100 billion yuan in 2019, and there is still a lot of room for growth. According to a survey, 34.82% of the respondents said they wanted to try sex toys, 28.13% thought that sex toys were "pleasant", and less than 10% of the users rejected it.
Sales of women's sex toys are also "unlocking" at a rapid rate. According to media reports, on the Tmall platform, sales of female sex toys in 2021 will skyrocket 11 times compared to the previous year. Statistics from Dingdong Kuaiyao also show that female users have become the main force in the consumption of adult products (including family planning and sex toys) on its platform, accounting for more than 65%.
With the improvement of women's self-awareness in recent years, it is no longer a shame to "please yourself" without hurting others.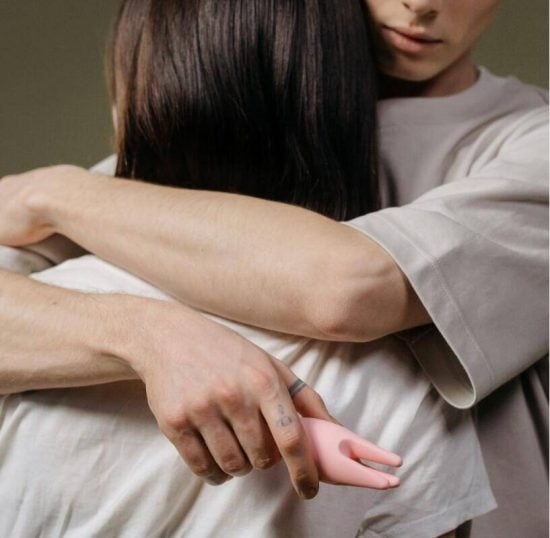 The "2021 China Women's Health White Paper" by the First Financial Business Data Center also shows that in the online sex toy consumer market, the proportion of women's consumption is increasing, and the growth rate is significantly higher than that of men, currently accounting for nearly 40%. In 2021, the per capita consumption of female users will exceed that of men. The white paper also stated that the consumption of sex toys is dominated by married women, but the proportion is gradually reduced by single women and women in love; single women prefer female appliances, and women in love prefer sexy underwear.
Sex toys, a special hidden potential market, are developing rapidly.
In July last year, the news that the sex toy company Zui Qingfeng hit the "first share of sex" came out. Zuiqingfeng's annual revenue exceeds 1 billion yuan, and the products sold cover gender health products such as appliances, family planning, clothing, and nursing. Among them, the sales of appliance products accounted for 40%, which is one of its main revenue sources, including various types of male or female electric masturbators, soft or silicone molds, and other sex toys. The main brands are mysterious Ji, Duozi Hart, etc.; followed by family planning products.
Prior to this, although five companies, namely Hequ Shares, Orange Shares, Chunshuitang, Taohuawu, and Ailu Health, had been listed on the New Third Board, as of the date Zuiqingfeng disclosed the prospectus, no A-share listed company had A company whose main business is gender health products. Although Zui Qingfeng was later revealed to have a record of more than 40 million yuan in billing, as well as problems such as plagiarism and lack of research and development capabilities, the listing application was eventually withdrawn, but this did not affect a large number of companies optimistic about the sex business. Gained the favor of capital.
According to Tianyancha information, the number of sex toy-related enterprises in my country has shown a rapid upward trend since 2020, and the annual growth rate of the number of registered enterprises is 99.4%. In 2021, the annual growth rate of the annual registration of Chinese sex toy-related companies will reach a peak of 183%, and more than 120,000 companies will be established during the year. At present, there are more than 242,000 companies in China whose business scope includes "sex toys".
At the same time, the new generation of young people who live alone is increasing. Their consumption concept has also changed than before, and their desire to consume is also increasing, and they also prefer higher-quality and more novel new-generation brands. "In my opinion, everyone's preferences are different, and buying sex toys is not a 'low' behavior at all. Whether people buy sex toys is the same as choosing to eat dirty stalls or Western food. There is no distinction between high and low." In Hua Hua, a young woman born in the 1990s who has worked in the relevant industry told Caijingxia Weekly.
Among the emerging brands that have emerged in recent years, the hardware company "Little Monster", which focuses on women's healthy and pleasant experience, received two consecutive rounds of financing in 2016 and 2017.
In 2021, many brands have received financing. In March 2021, the new retail brand of sex toys in the hotel scene, "Love Heart", received tens of millions of A+ rounds of financing at a valuation of 300 million yuan; "SauceDesign Irrational" in the form of trendy gift boxes for sex toys was launched in April Completed a seed round of financing of millions of yuan; in September, the original female sex brand "Adult Candy" announced the completion of 250 million yuan in Series A financing.
In addition, brands such as the fun social e-commerce "Xingfu Tun", the fun smart vending machine "Hey Cat", and the adult toy brand "Pink Punch" have also received financing in 2021.
According to the observation of Liu Chen, an industry insider who has done erotic underwear, "Adult Candy is the most high-profile in the circle. The company has seized the market segment of women's eroticism. The advertisements of its 'Doudouniao' products have appeared in many marketing channels. ."
It is understood that the star Xiao S is the first Chinese sex brand spokesperson announced by Adult Candy. The company's Weibo opening advertisement is also the first time that a Chinese sex brand has appeared on social media.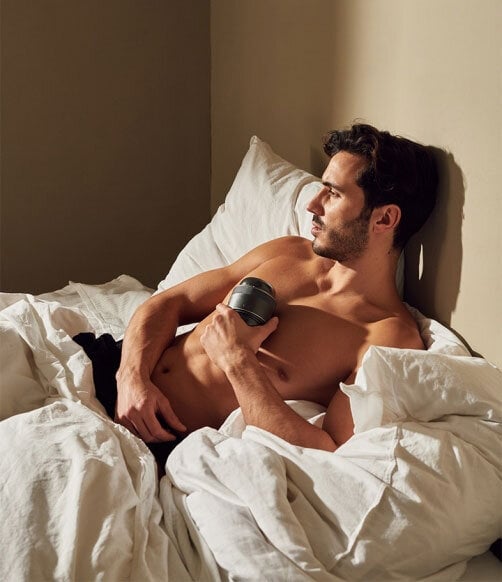 Zhang Zhiwei, the founder of Adult Candy, revealed to the "Financial World" Weekly that the company's customer acquisition and revenue channels cover offline as well as online channels such as Tmall and Youzan platform private domain traffic; among them, the company's Doubiao and Little Seal The cumulative sales of the two major single products have exceeded one million, and this year's "618" omnichannel transaction volume has increased by about 30% year-on-year.
sex shop with sex toy business is difficult public exposure
Sales of sex toys ushered in growth, and the market for adult products in China is vast. However, this does not mean that this business has become "easy to do".
"Consumer demand for sex toys appears to be increasing year by year.
However, the development of the sex toy industry, or the adult product industry as a whole, is a bit too early to say that they have reached 'spring'. "Liu Chen said.
"Publicity and customer acquisition are still the core problems of brands. Everyone thinks that consumers in modern society can already accept these things at the cultural and conceptual level. But in fact, I didn't understand them at all before I entered the industry. It's still very limited," Liu Chen said.
It can be said that e-commerce has opened up the sales of sex toys that are difficult for most people to "talk" offline. But in terms of online marketing, Liu Chen said that almost all channels are not suitable for the appearance of sex toys. "You can't imagine what it would be like to have an advertisement introducing a vibrator on Douyin and an elevator advertisement. As a new brand, you can't even take the first step of self-promotion, so how can you talk about acquiring customers? "In his own more than a year of entrepreneurship, almost no investors are willing to put money in.
Zhang Zhiwei once used the term "almost perverted" to describe the strictness of the review of sex toys on various platforms. He said that at the beginning, the method adopted by Adult Candy was to make a lot of adjustments in the exposure and scale of brand marketing content and even gave up the exposure of category words, product names, and product images, and the brand content did not emphasize any product functions.
"Now, on the one hand, Adult Candy is investing more in brand building to improve its brand influence; on the other hand, it is also actively expanding offline channels and private domains. The offline aspect has now achieved results, and the next adult Candy will be in the best shopping malls (shopping centers) in first- and second-tier cities have opened stores, presenting sunny, non-pornographic sex brands to the public." Zhang Zhiwei told Caijingxia Weekly.
Zhang Jinjin, the designer of another erotic brand "Qing Nan", is not very optimistic about the short-term traffic brought by throwing money. "It doesn't make much sense to spend advertising in this industry. After we tried it, we found that the sales curve completely followed the advertising costs. Stopped. If you want to develop healthily, you still have to make blood yourself, relying on products and word of mouth."
Previously, the profitability of several companies listed on the New Third Board was not optimistic. Lover Health was delisted from the New Third Board in May 2020. In 2019, before the delisting, the loss of Lover Health was as high as about 27 million yuan. In 2020, Chunshuitang and Taohuawu lost 4.17 million yuan and 653,600 yuan respectively.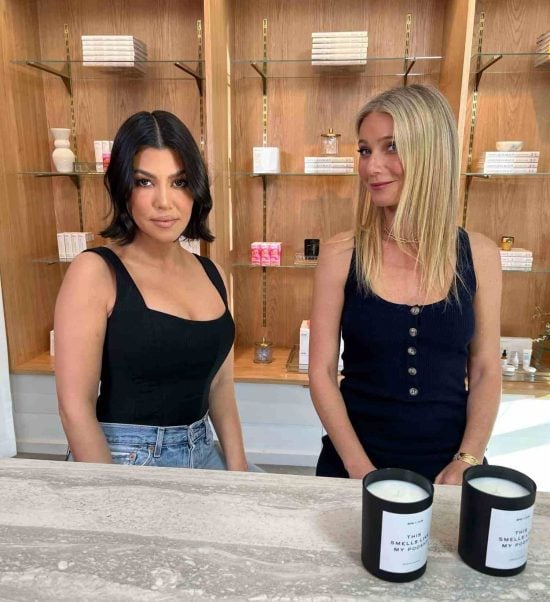 Hequ is also delisted in June 2021, and the company's sex business has gradually faded. Prior to this, Hequ had already turned a loss in 2017, with a profit of 10.02 million yuan; since then until 2020, the company's annual net profit has remained above 15 million yuan. "Financial World" Weekly learned from the relevant person in charge of the company that his current business focus is on marriage and love. By the end of 2020, the company's sex toy revenue accounted for about 50% of its total revenue.
Another company, Orange Shares, originally mainly sold "San He" series products for breast beauty and "Maca" series products for aphrodisiacs; in 2017, the company completed the acquisition of Orange Technology and gradually expanded into the field of adult product sales. expand. And Orange Technology is well-known to the majority of consumers, that is, "Orange Adult" offline franchise chain stores. Currently, it has as many as 850 stores. As of 2021, the revenue of adult products, i.e. "Orange Adult" stores, will account for more than 70% of Orange's revenue, which is actually the pillar of solid performance. "Orange now mainly relies on franchisees to make money." Liu Chen said.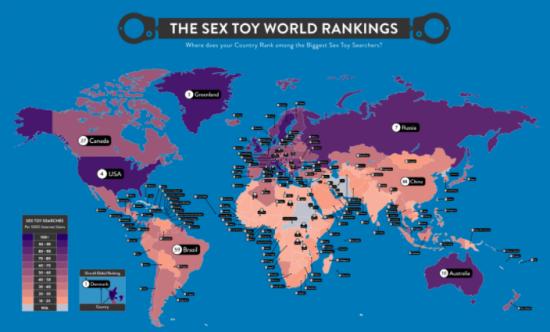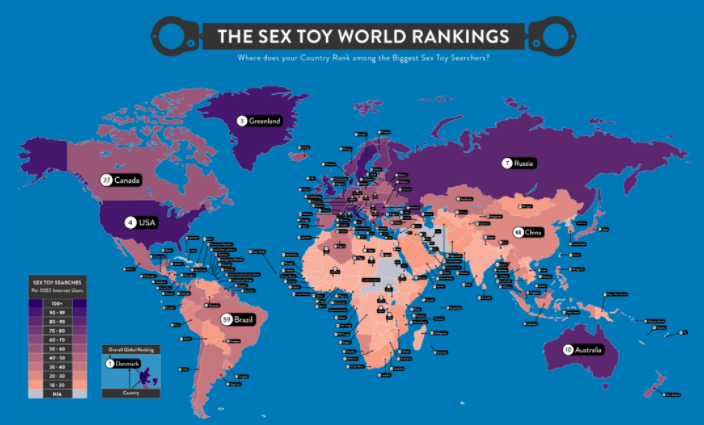 However, orange's adult product revenue will drop by 27.53% in 2021, dragging down the company's overall revenue by 36.12% and net profit falling by as much as 91.77%. In this regard, the company's explanation is that due to the impact of the epidemic in 2021, the franchisee's physical stores will be greatly affected, resulting in a decrease in purchases.
The development challenges encountered by the sex toy industry go far beyond these. Huahua told Caijing World Weekly, "The existence of plagiarism and making quick money has made the industry deformed and progressed slowly."
According to what she learned from her practice, the products developed by some small brands were quickly "copied" by some larger companies. But to the outside world, this industry is always covered with a hazy veil, and many problems are "not easy to put on the table".
Huahua said that from the consumer point of view, "many designers of sex toys are male, and they cannot really understand the real needs and experience of female users. Everyone copies from each other, products that are really easy to use and bring the ultimate experience to women. rare."
According to Huahua's recollection, the products that gave her a deep impression in terms of design and experience include "Little Godzilla Jumping Eggs" featuring cute little monsters. ; In addition, there are Da Ren Tang Dou Bird products, "user feedback is also good".
"It's just that some companies have also started to raise prices after their brand power has improved. They have fallen into the vicious circle of 'appearance is greater than product function'. They focus on traffic and short-term income, and their product intentions have become less." Huahua said regretfully. .
Both Liu Chen and Huahua have also chosen to leave the sex toy industry. They believe that although the industry has a trend of getting hotter, it is bound to make them disappointed because of the reality.
For most people, it is still difficult to walk in the sunshine in the business of "sex". But for entrepreneurs who are still fighting in the industry, "the road is long and the road is coming." Zhang Zhiwei summed up his views with this sentence.
(The ESDOLL platform is at the request of the interviewee, and Liu Chen and Huahua are pseudonyms in the text)