When it was reported that 36-year-old Steve and his sex doll Babe tied the knot, all this was surprising.
In 2019, Steve saw the Babe sex doll online and decided to bring her into his life. As a result, it only took him two years to formally date his sex doll.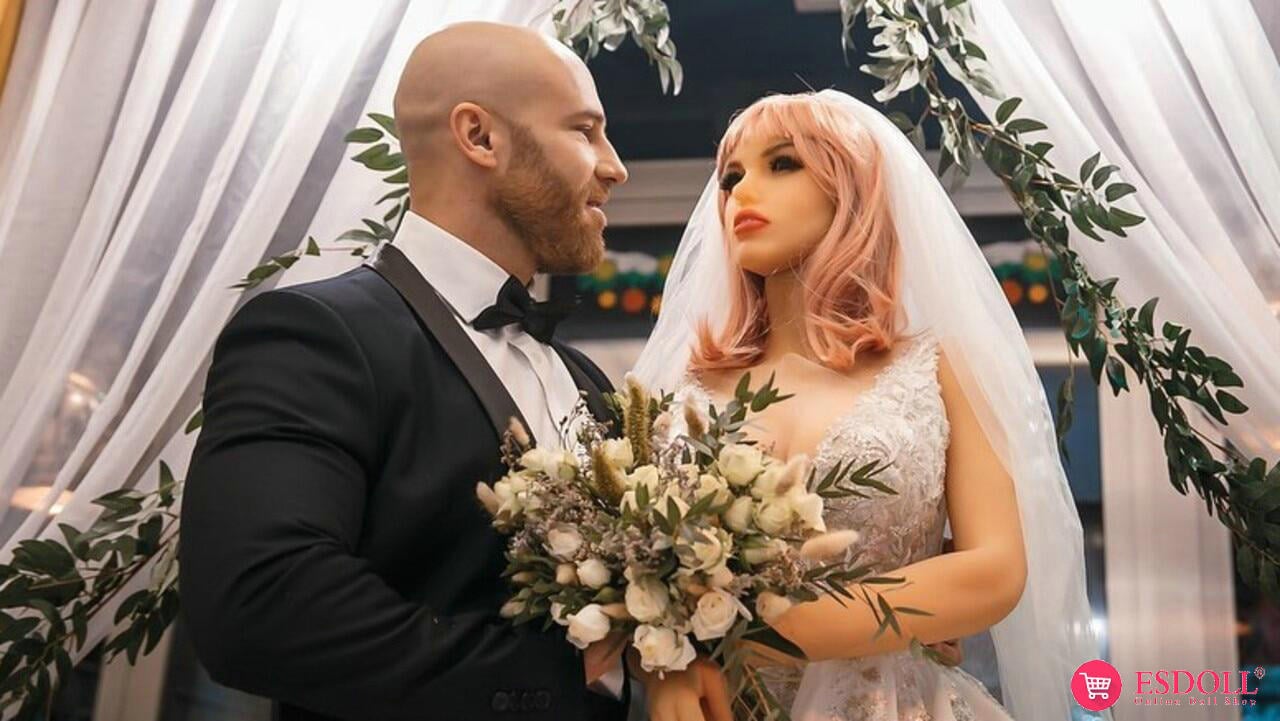 According to the "Daily Telegraph", Steve had been in a relationship in the past, but now he is completely obsessed with Babe. He will buy expensive shoes, clothes, and even expensive jewelry to dress her up.
It's worth mentioning that Steve has never had any blasphemous thoughts about his sex doll companion. He said he didn't want to assault her.
Judging from online discussions, Steve is considered a gentle husband, and there have been reports that he has never even kissed his current "fiancee."
In his opinion, it doesn't matter whether Babe is a real person or not, even whether it responds to him or not, what matters is that she is the perfect partner in Steve's mind, giving him the warmest accompany.
The ESDOLL editor is convinced that any girl will fall for his gentle character and cute appearance, but it is a pity that he already has a girlfriend.
According to media reports, Steve took good care of his "fiancee". It will be cleaned, put on makeup, and changed regularly to keep it in a clean and beautiful state. But we also noticed that Babe is also a good companion, because he will not be picky about the other half. Steve said: "No matter what my situation is, Babe has always been by my side. During the two years of their love affair, He has never left America. Whether it is success or failure, ebb, and flow, we are all together, which also makes us closer."
Interestingly, the marriage relationship between people and realistic lifelike sex dolls seems to have begun to become a new social phenomenon. In November last year, an American bodybuilder held a private wedding with his sex doll "Bliss". Their wedding date was originally scheduled for the end of 2019, but it was postponed due to the outbreak of the Coronavirus COVID-19 epidemic.
"Bliss" lifelike sex doll has its own Instagram social page, which shares details of their lives on it. On their wedding day, it also released a small wedding video. Everyone rushed to watch and spread it. Today, it has exceeded a million points. Thumbs up.
These new types of intimacy also allow us to see the possibilities. With the development of a diversified society, one day we can be more determined and free to choose the other half, not limited to communication between people, as long as the relationship is Being healthy can make people positive.